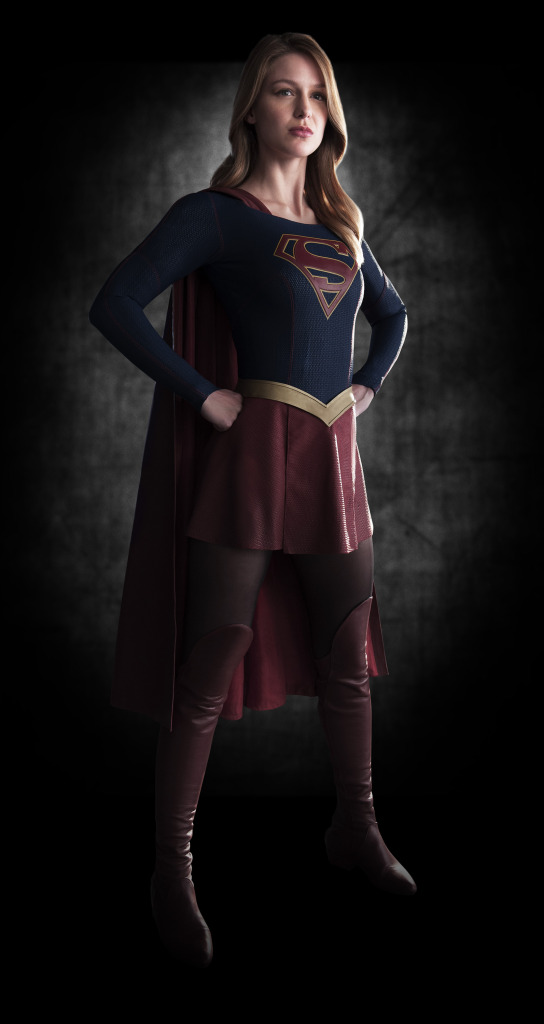 Whose idea was the pantyhose?
CBS's "Supergirl" series, created by longtime "Dawnson's Creek" showrunner Greg Berlanti (who went on to write the "Green Lantern" before he created the CW's "Arrow" and "Flash") follows Superman's hot cousin – who decides at age 24 that she want to follow Clark Kent into the superheroing biz.
The photo confirms that brunette Melissa Benoist, the female lead in "Whiplash," has employed some peroxide to portray the traditionally blonde Girl of Steel.
And as with all superhero costumes that have made a transition from page to screen since 1989, CBSupergirl's hues are much darker than those employed by her print counterpart.
The TV version also shows a lot less skin.
Bad CBS! Bad!
The Berlantified Supergirl hits the NCIS network next season.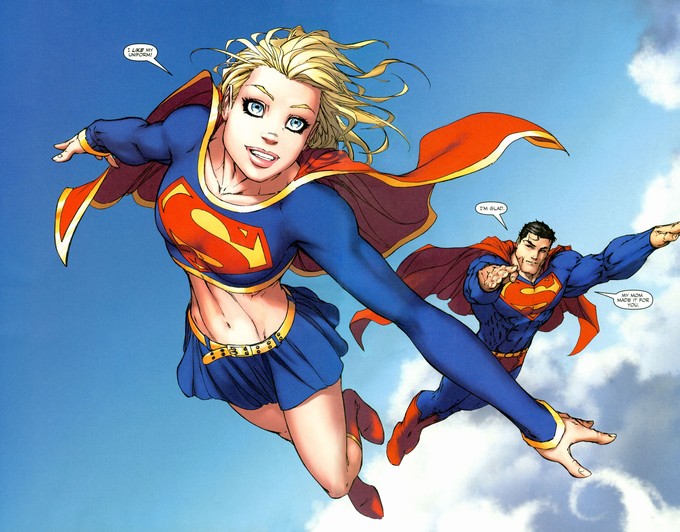 To comemorate Supergirl's less-bright new costume, let's conclude with some lyrics from the Lego Batman Song:
DARKNESS
NO PARENTS
CONTINUED DARKNESS
MORE DARKNESS
GET IT? THE OPPOSITE OF LIGHT!
BLACK HOLE
CURTAINS DRAWN IN THE BASEMENT
MIDDLE OF THE NIGHT
BLACKED OUT WINDOWS
BLACK SUIT
BLACK COFFEE
DARKNESS