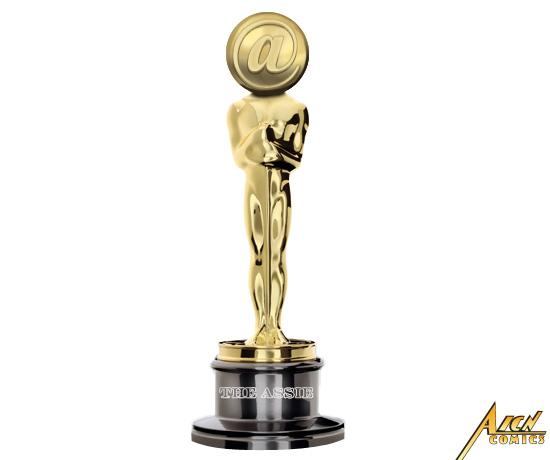 Logo by Kristian Horn
@@@ AICN COMICS @@@
@@@ 11th ANNUAL @$$IE AWARDS! @@@
---
Welcome, all, to the 11th Annual AICN COMICS @$$IE AWARDS, where comics best and brightest are recognized for stellar achievement in comic bookdom. It's your old pal Ambush Bug here. There was a time when we could fit all of the @$$ies into one lengthy column, but the @$$Holes' ranks have grown too big for that, so for the next week, we will be going through a multitude of categories covering the wide world of comic books. Most awards are given around the turn of the year, but we think ours is special, so while those outside of the know celebrate the time of the Oscar (yes, I know the Oscars were last week, apologies for the lateness of these), we here at AICN COMICS celebrate the time of the highly coveted @$$ie Award. So sit back, crack the knuckles in your browsing hand, and scroll down as the @$$Holes pick the @$$ies!
And the @$$ie goes to…

(Click title to go directly to the reviewers picks)
@@@ BEST COMIC BOOK TV SERIES! @@@
@@@ IN MEMORIAM 2014… @@@
@@@ BEST COMIC BOOK MOVIE! @@@
---
---
@@@ BEST COMIC BOOK TV SHOW! @@@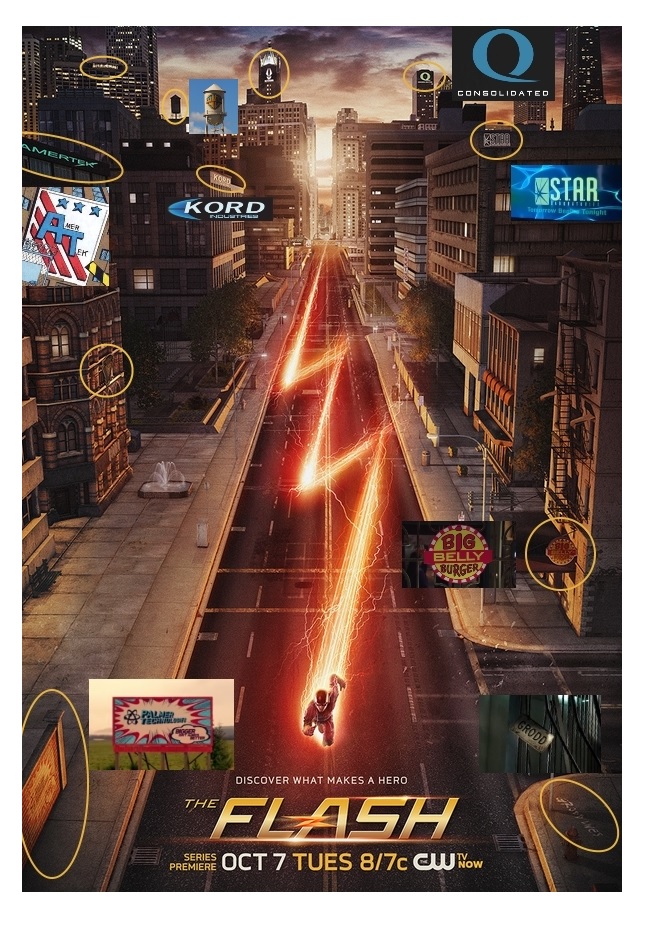 Matt Adler - THE FLASH (CW, DC Comics)
This is a great time for comic book TV shows. Marvel, DC, and Image are all well-represented, and there are many more shows on the horizon. So it's a curse of riches from which to choose, but that's far better than the alternative. Still, we must pick one for our favorite of the year, and for me, that show is The Flash. The Flash stands out from the current crop of comic book TV series in one important way; it doesn't take itself too seriously. Yes, Geoff Johns has brought the element of tragedy into Barry Allen's life as he did with Flash: Rebirth, but in spite of that, Barry Allen remains a happy, upbeat, even goofy character. And the show dispenses with any pretense of being too good for superhero tropes; Barry's pal Cisco gleefully names each supervillain that comes their way. So while I will love the intense drama and high-stakes thrills that other shows bring to the table, I hope there will always be room for a show like The Flash, which reminds that superheroes are first and foremost about fun and excitement.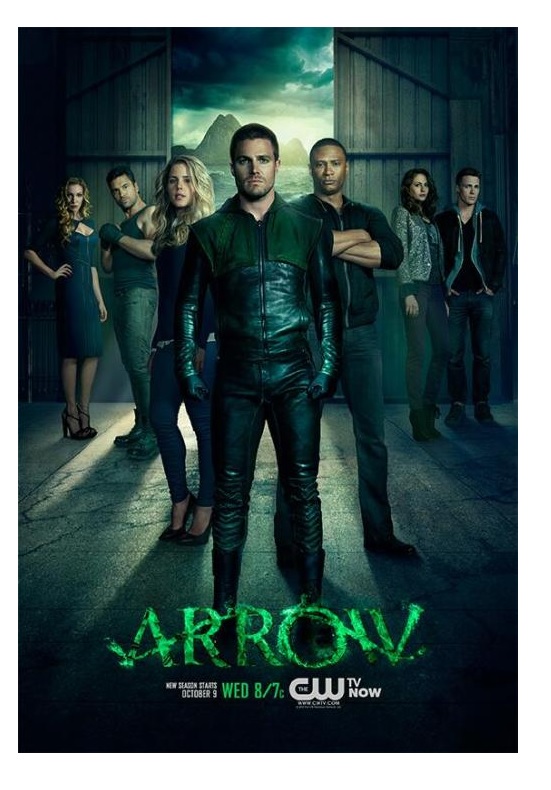 The Kid Marvel - ARROW (CW, DC Comics)
ARROW would be my choice for the best TV show or adaption. Week in and week out, I look forward to the upcoming ARROW episodes more so than the others. ARROW has really built up a tremendous rogue's gallery within the show and cast of characters. There's been such a great progression in how Oliver has gone from vigilante to hero and currently, almost iconic within the Starling City at the moment. Everything from the villains, the writing, the other heroes and just the whole world that ARROW created for itself, is spectacular. This is especially impressive, when you compare it to the DC movie franchise. ARROW has really built itself as a pillar of DC's live action adaptations.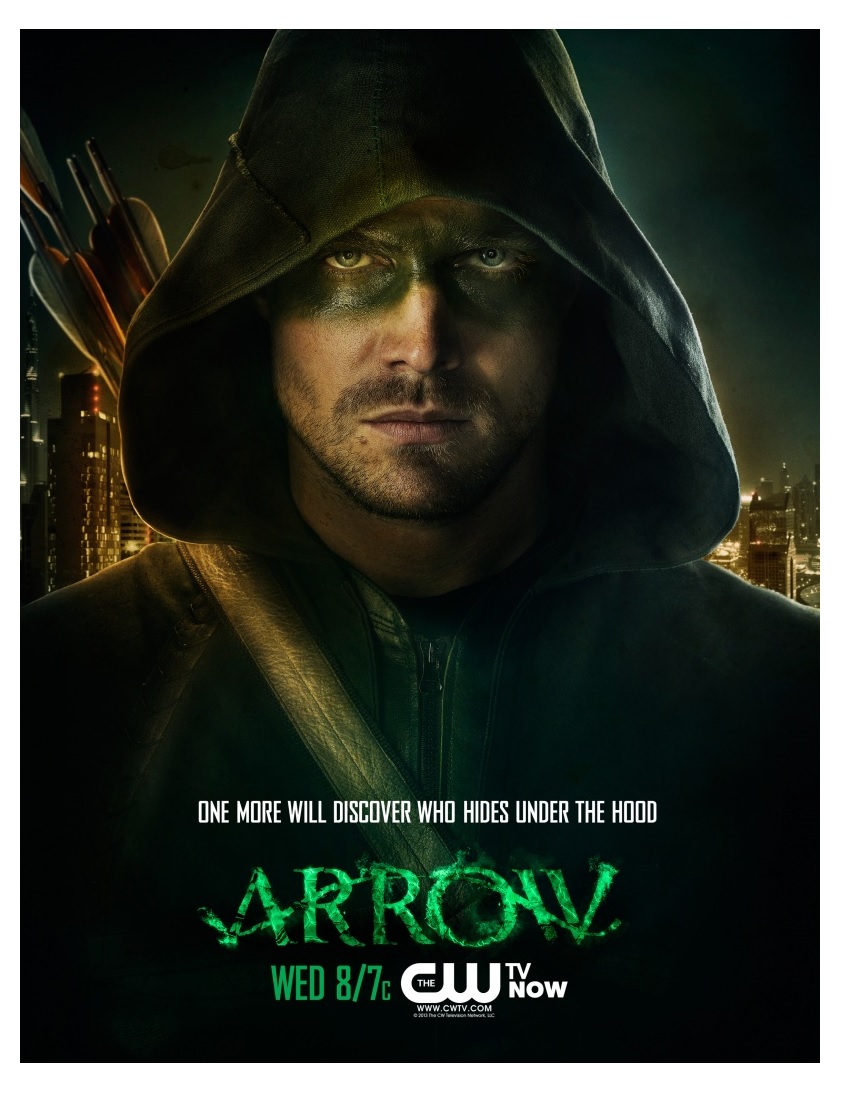 DrSumac - ARROW (CW, DC Comics)
I've been a fan of ARROW from the start, but in 2014 the show has given us one of the most devastating mid season finale's I've ever seen. Unlike other comic book shows ARROW is very consistent to me and has a formula that adapts the DC universe to prime time television very well. Last year also saw the addition of Ray Palmer, who adds much needed humor to the otherwise grim show. However while I feel that other comic based shows should model themselves more like Arrow in some ways, the show is also far from perfect. My biggest complaint would be how the women are written since all of their stories involve them being dependent on the men around them for nearly everything, which is both lazy and damaging to both the show and women in general.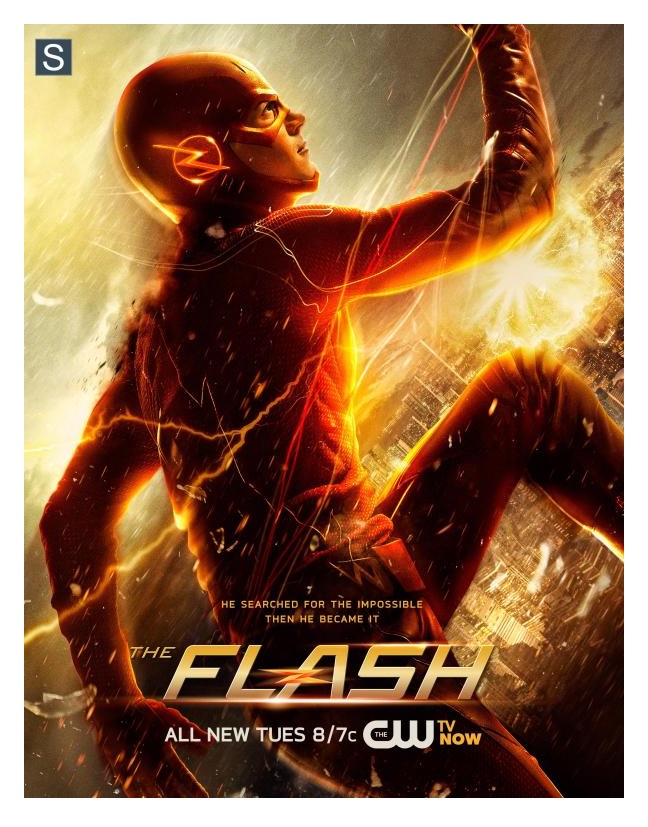 Humphrey Lee - THE FLASH (CW, DC Comics)
Are you one of those folks who incessantly complains about the "grimness" of DC's movie properties? Do you find ARROW and AGENTS OF S.H.I.E.L.D a little light on the super powers? Well then here is the answer to your prayers, in the form of a nerdy young forensic scientist named Barry Allen who gets himself some speed powers after a freak atom smashing accident at ye old local S.T.A.R. Labs. It's got quipping, fun side characters to go with a dramatic main plot of Barry wrestling with his past and the death of his mother at the hands of someone with powers similar his when he was a child, and it's got tons of endearing interpersonal relationships that give the show a ton of heart. The level that this show is already playing at between its overarching plot depth, combined with the liberal use of metahuman powers, and borrowing pretty steadily from the histories of all the Flashes, whether they be comic print runs old and new (or even the super-cheesy TV show from the 90's) just a half-season in to its life is both admirable and impressive. If this is the sign of things to come for superheroes on the small screen, in addition to the success they've had on the large projections, then we really are in a Golden Age of our favorite capes and tights being brought to life before our eyes.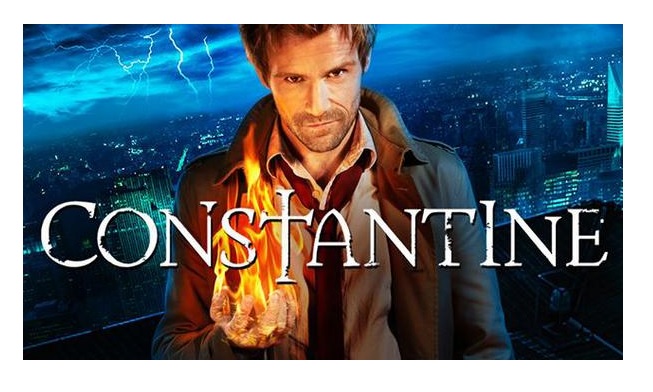 Lyzard - CONSTANTINE (NBC, DC Comics)
This DC adaptation had everything going against it. Based on a lesser known comic that most TV viewers probably associate only with Keanu Reeves, scheduled in NBC's most dangerous time slot for cancellation, and massive last minute changes to casting and direction even after the pilot was shot, Constantine easily could have been axed a few episodes in. But after the long break, Constantine has found its footing, much in part due to the casting of Matt Ryan and more screen time with Jeremy Davies.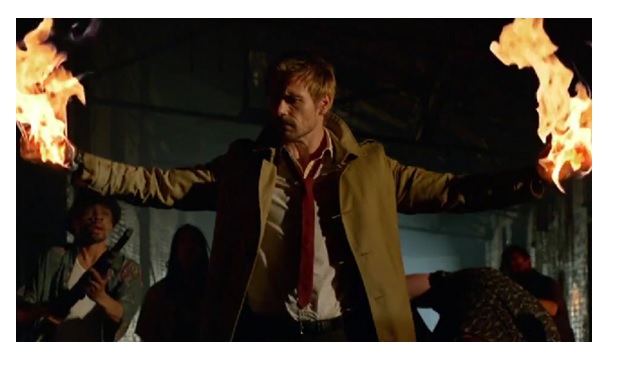 Masked Man - CONSTANTINE (NBC, DC Comics)
If anyone thinks I'm a grumpy comic book reviewer- Well I'm an even grumpier TV reviewer. In this current bonanza of comic book TV shows, nearly all of them irritate me, except CONSTANTINE. It has an actor who actually looks like the character from the comic book. It doesn't try to be hip or over stylized. The producers trusted the source material enough not to rewrite it. It's all just so refreshing! And on top of that, they just knock out decent episode after decent episode with a fun creepy feel to it- much like the one time king of creepy TV shows, THE X-FILES. It's a real shame that this is also the show on the chop block.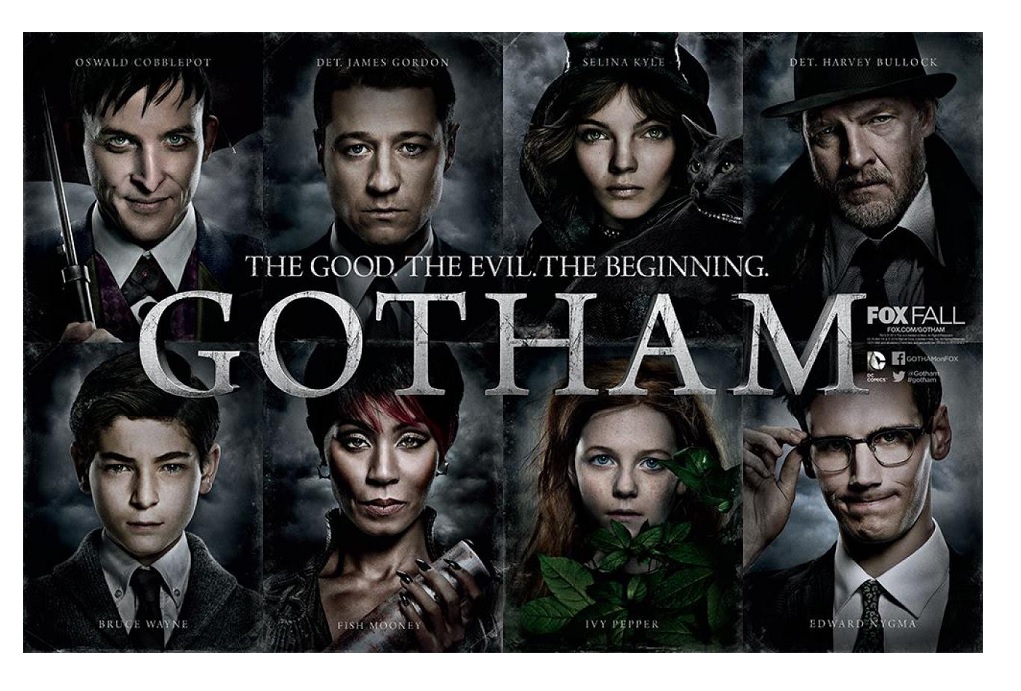 Ambush Bug - GOTHAM (FOX, DC Comics)
Sure maybe the math doesn't add up what with Bruce being so young and the bulk of both his supporting cast and his rogues gallery showing up as adults (I think the Harvey Dent thing is completely off and they should have made him Bruce's age). But still, this series is full of some really great moments such as the Penguin meeting the Riddler for the first time and the menacing Mr. Zsasz. Let's face it, nowhere else are we going to see 2nd tier villains like Black Mask or Zsasz done well, but here we get to see their stories develop every week. The highlight for me is the Penguin story as Robin Lord Taylor is the villain you love to hate here, playing both sides of the mob and ending up smelling like a rose. But even though the snippets back to Wayne Manor have been getting tedious, I like Ben McKenzie's Gordon, especially paired with Donal Logue's Bullock and hope that this hard-edged and deathly serious version of the Dark Knight's city sticks around for a long while.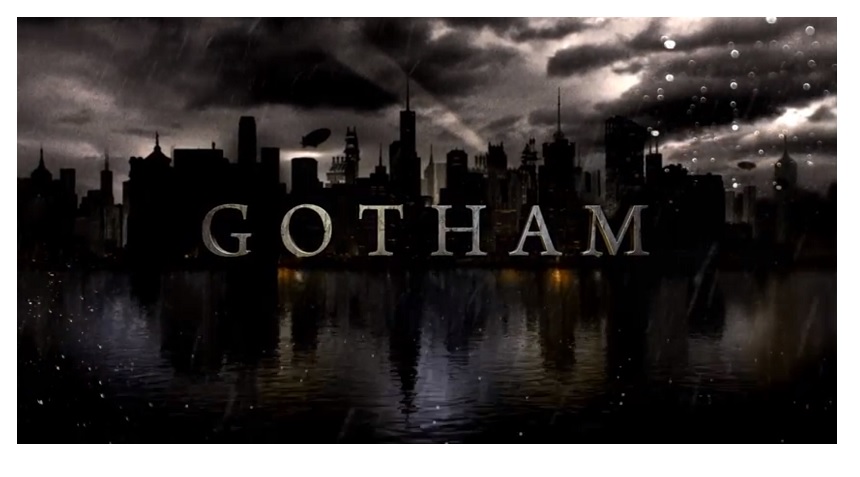 Henry Higgins is My Homeboy - GOTHAM (FOX, DC Comics)
This show has the perfect amount of goofy super villain stuff, mixed with legitimately enjoyable crime drama, with a plot that does NOT want to stop to be an usual TV show. So much has happened in this show, including young Batman, Alfred killing assassins, interpersonal stuff, flawed plot lines, death, maybe Jokers, angry body builders and sex, violence, and plot. Plus Ballonman. This show is always fun to watch.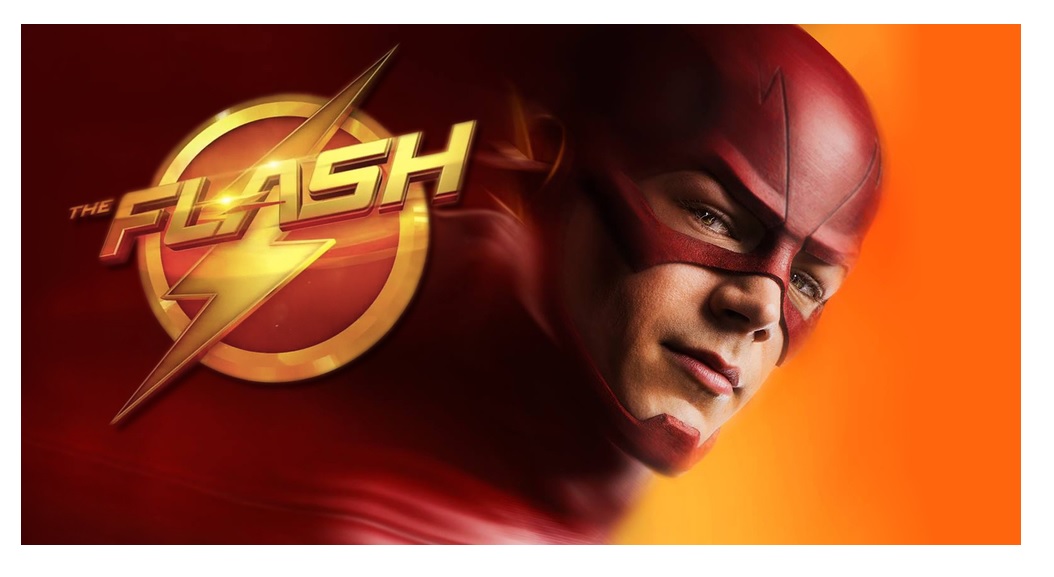 Vroom Socko - THE FLASH (CW, DC Comics)
Pure fun. A show that knows how and when to be both dark and silly, funny and serious, and above all is unashamedly heroic. Having a badass like Jesse L. Martin in the cast certainly doesn't hurt things.
---

Special thanks to Professor Challenger for this tribute.
---
---
@@@ BEST COMIC BOOK MOVIE! @@@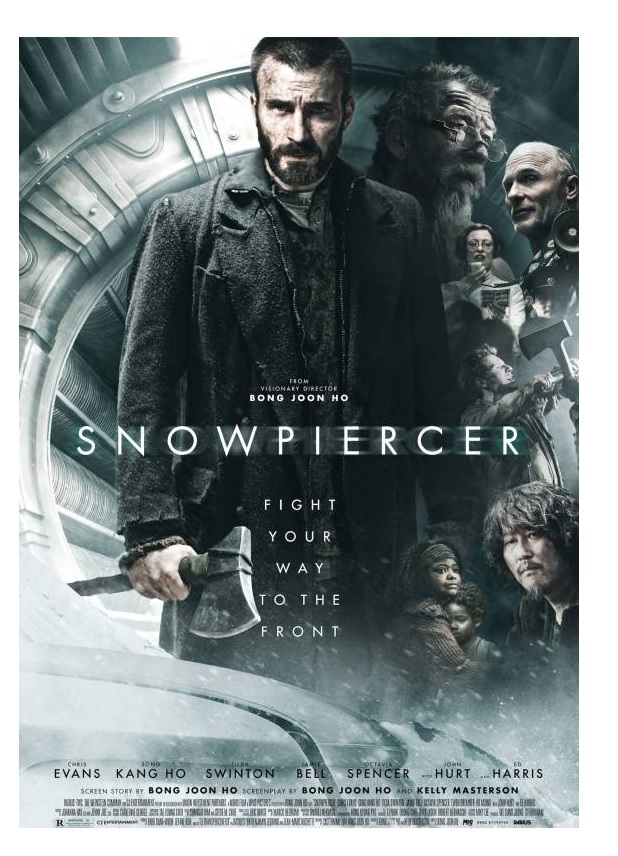 Vroom Socko - SNOWPIERCER (Oni Press)
Any other year, the quality of comic book adaptations would make this a hard choice. But after seeing SNOWPIERCER, with it's amazing cast, astonishing storytelling, pacing and plot, and an ending straight out of THX-1138, this was not only the best comic book movie of the year, it was the best movie, period.
No, I haven't seen BOYHOOD yet, but I do have the DVD.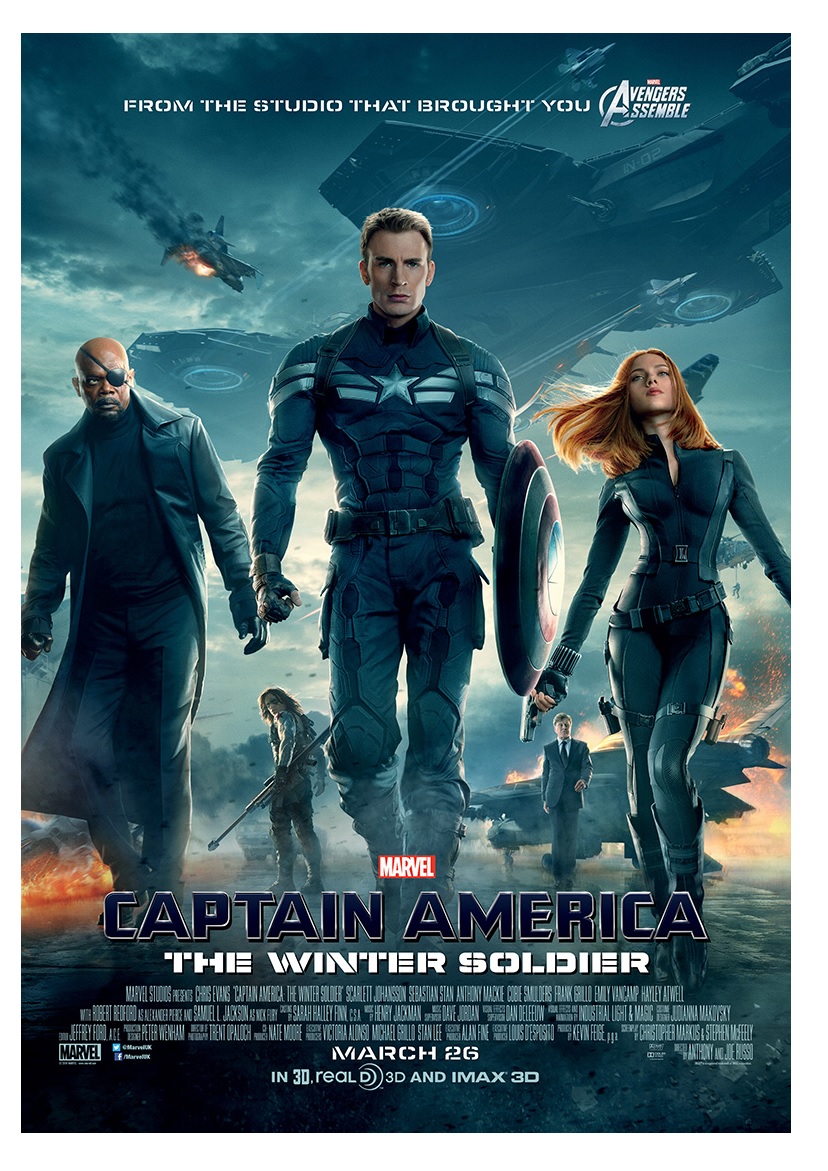 Mighty Mouth - CAPTAIN AMERICA: THE WINTER SOLDIER (Marvel Comics)
I can't say enough about this film. Not only is it a good superhero movie, it also happens to be a good move period. With an incredibly layered story and amazing action, the Winter Soldier entertained audiences while dealing with a theme that is centric to modern America; trading freedom for perceived security. This is my favorite Marvel sequel so far.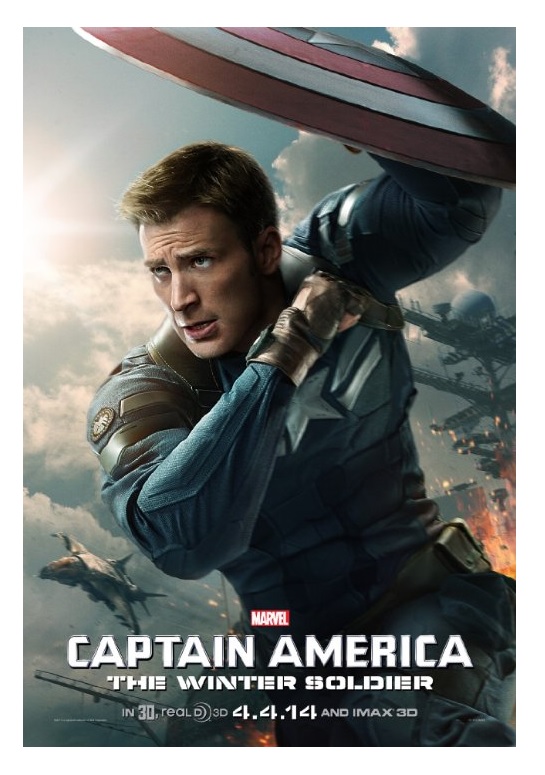 Matt Adler - CAPTAIN AMERICA: THE WINTER SOLDIER (Marvel Comics)
What can be said about this film that hasn't already been said? I know many of my fellow critics will pick GUARDIANS OF THE GALAXY as the best comic film of 2014, and I enjoyed that film. I really did. But WINTER SOLDIER beats it on so many levels. The material is more grounded, more relatable. The action is more personal, more intense. The stakes are more real. WINTER SOLDIER is an edge-of-your-seat thriller, and it also has its moments that will make you stand up and cheer, because Captain America is no joke. He's the hero we aspire to be, and Chris Evans, along with the Russo brothers, have convinced us of that beyond a doubt.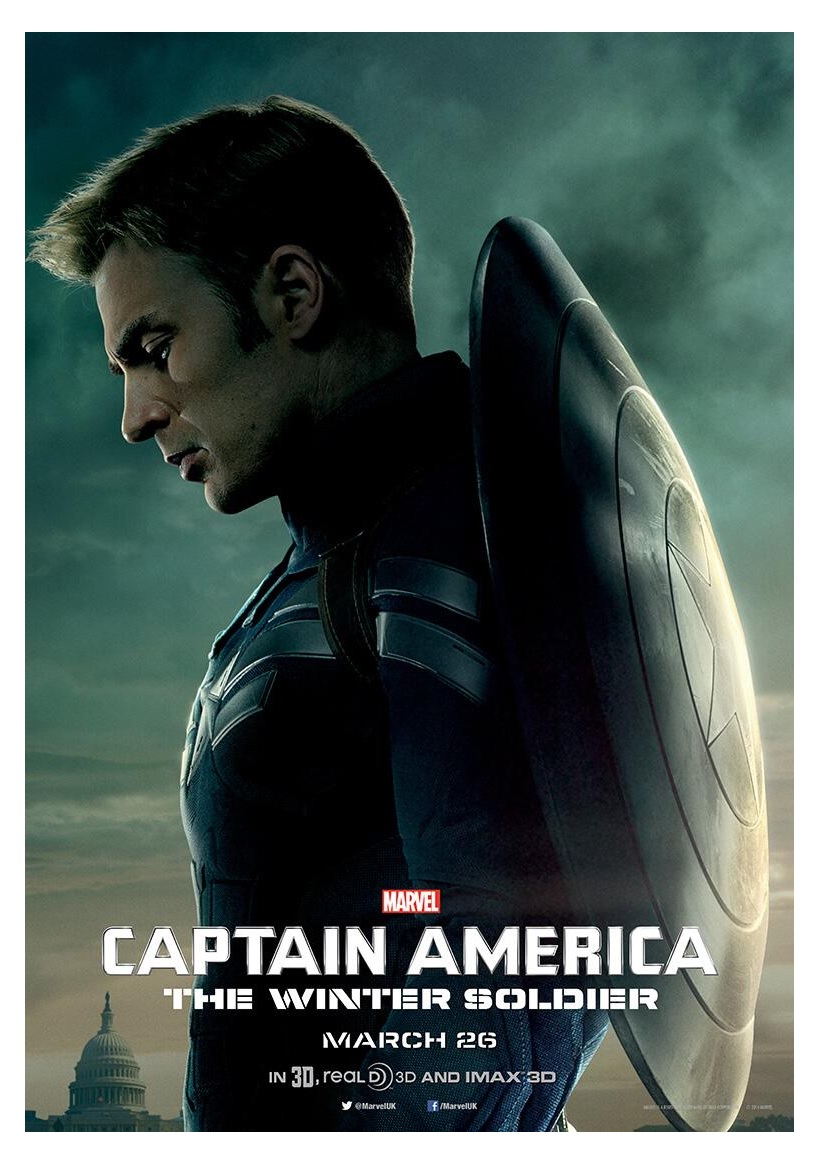 The Kid Marvel - CAPTAIN AMERICA: THE WINTER SOLDIER (Marvel Comics)
This was an extremely hard decision for me to make. Between GUARDIANS OF THE GALAXY and CAPTIAN AMERICA: THE WINTER SOLDIER, I honestly didn't know who to choice. In the end I decided, GUARDIANS was a more entertaining and enjoyable movie, but CATWS was an overall "better" movie. By better, I simply mean the story was deeper and more intricate. Had more of a direct impact on the MCU in the now and was just generally more topical or relative, to the current issues of freedom and surveillance in society. Don't get me wrong, GUARDIANS was amazing and I freaking loved it. However, again I believe GUARDIANS was more fun as a film but, CATWS was better in its essence as movie or "movie-ness", the general tone and overall points of the film.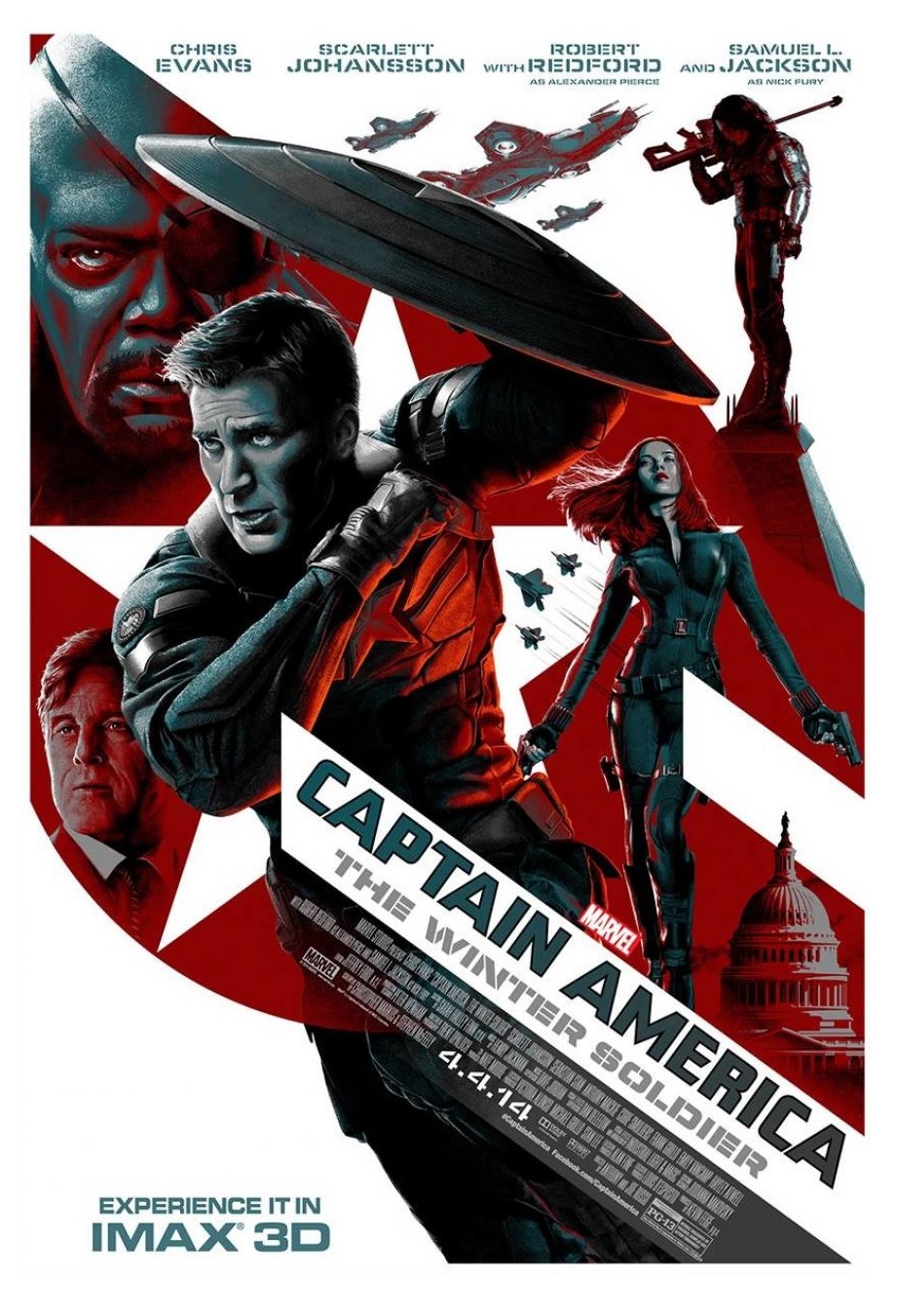 DrSumac - CAPTAIN AMERICA: THE WINTER SOLDIER (Marvel Comics)
For the most part the Marvel Cinematic Universe films have been consistently decent, but CAP 2 seemed to try to elevate the series to be something a little more. Sure there was lots of action and Bucky made all the fangirls swoon, but the story had a little more substance to it than usual. The story was well put together and left me wanting more, in fact my biggest complaint was that Agent 13 didn't really play much of a role. Yeah GUARDIANS OF THE GALAXY was a lot of fun, but CAP 2 was the better movie. I'm just worried Civil War won't live up to it if it relies too heavily on the gimmick of heroes fighting each other.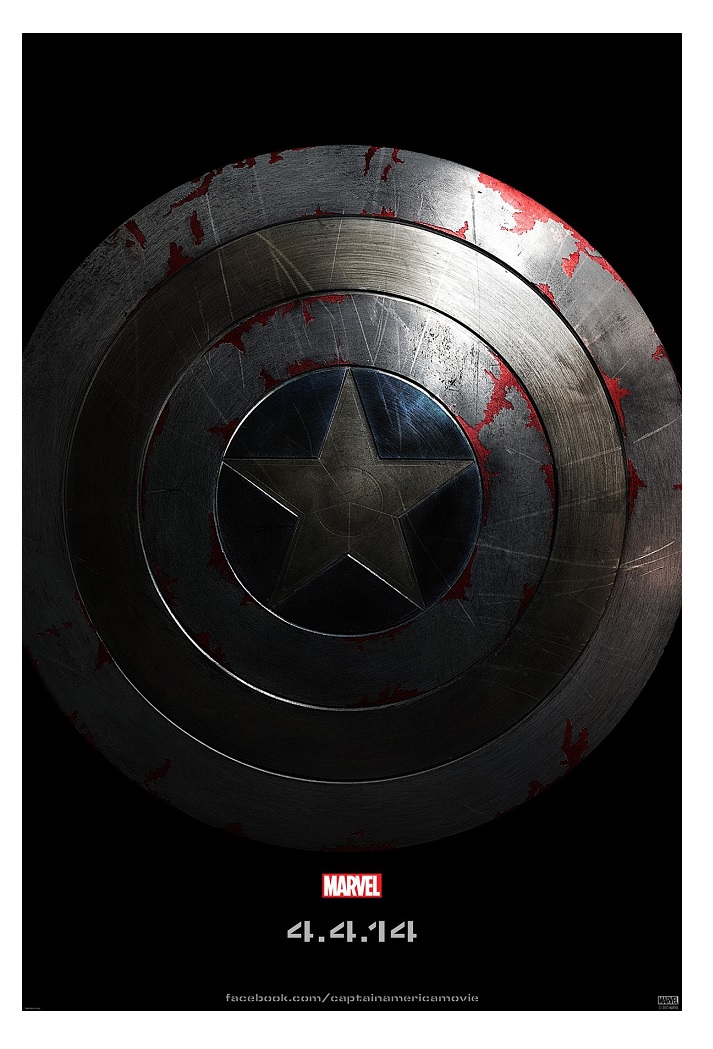 Humphrey Lee - CAPTAIN AMERICA: THE WINTER SOLDIER
The world still seems to have some Groot and Rocket Raccoon induced fever (and who can blame anyone for that really) but as joyous as "Guardians of the Galaxy" was, I feel it's biggest achievement is overshadowing what I feel is Marvel's best output thus far with "Captain America: The Winter Soldier." What differentiates TWS from its peers, in my opinion, is how perfectly it is a product of its own machinations but benefits so well from the greater schemes that is the Marvel movie universe. This is not just a good comic book/superhero flick that gets to tap into the ramifications of the Avengers but it stands as an adrenaline filled political thriller. The blowback from the events of the first Avengers film finds a US Government running scared from the idea that we are not alone in the universe and that invasion could come any day, but old enemies that have been corrupting every day life ever since Cap first emerged and slapped around the Red Skull. It's a great thematic play of "Big Brother is watching" combined with a comic book aesthetic of "holy shit everything is exploding and stylish and look at that it's BUCKY WITH A METAL ARM!!!" It doesn't yuck as much and is not as playful as Guardians was, but it has plenty of light-hearted moments to go with its fantastically choreographed action and political thriller overtones, making it most robust package Marvel Studios has produced to date.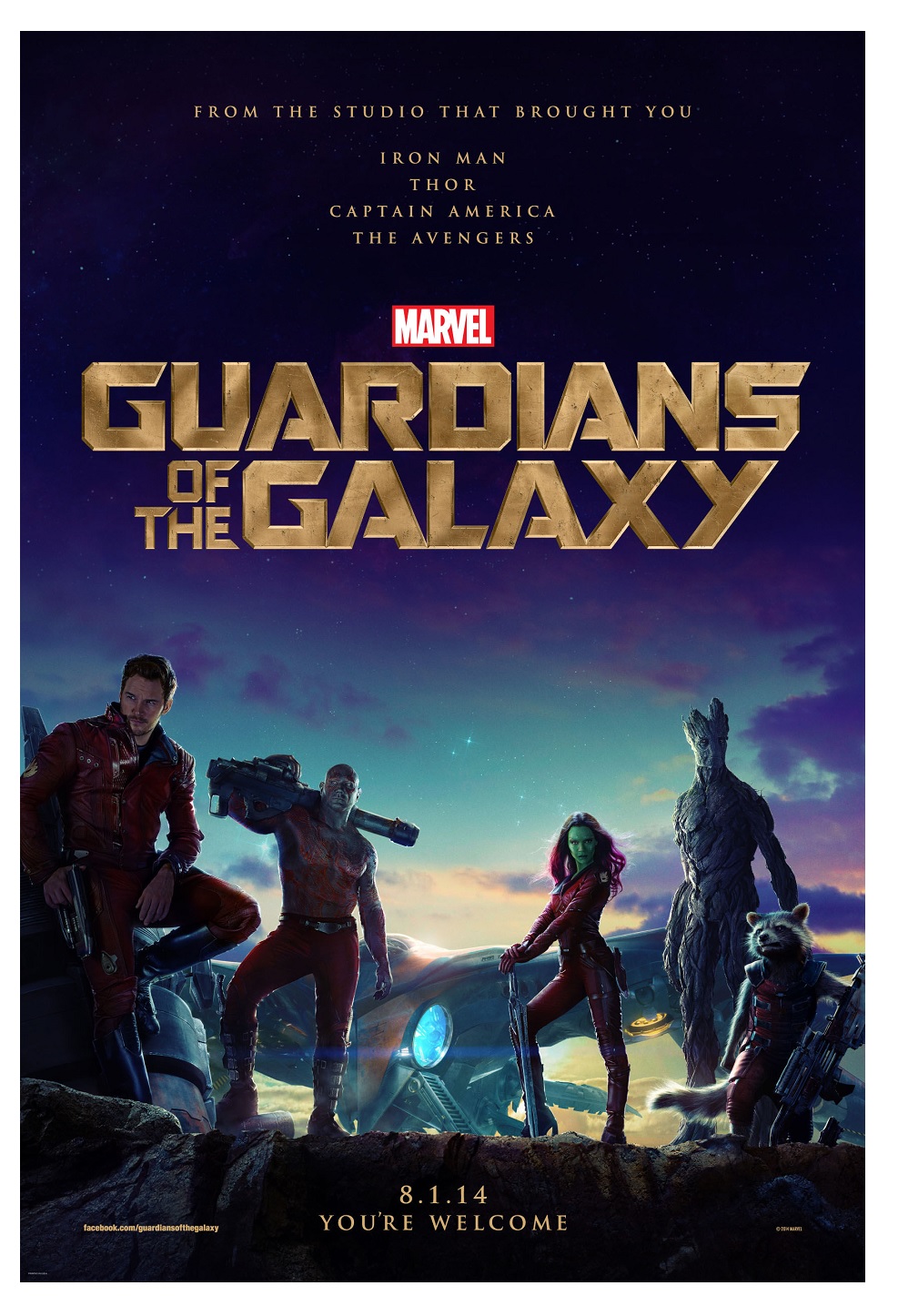 Lyzard - GUARDIANS OF THE GALAXY (Marvel Comics)
The GUARDIANS OF THE GALAXY trailer promised us fun, humor, and 1960s. Luckily, the film delivered on all fronts. A refreshing break from the typical Marvel Cinematic Universe mold, GUARDIANS OF THE GALAXY found a way to be entertaining for fans of the comic series and non-readers alike, dropping in just enough references to appease the fan boys and not distract those oblivious to the comics. And while IRON MAN had AC/DC, GUARDIANS had Blue Swede, David Bowie, and The Jackson 5.
Masked Man - X-MEN: DAYS OF FUTURE PAST (Marvel Comics)
Playing with time travel and super powers will always create plot holes, it just will- deal. That said few superhero movies were as fun and creative as XMEN: DAYS OF FUTURE PAST. Bryan Singer did just what we all hoped he would do, taking the best elements of FIRST CLASS and X2 and putting them into one movie. Giving us more time with these characters and actors we all love, having great action pieces and introducing the movie audience to Quicksilver, who easily stole the movie. I enjoyed my time with this comic book movie more than any other one.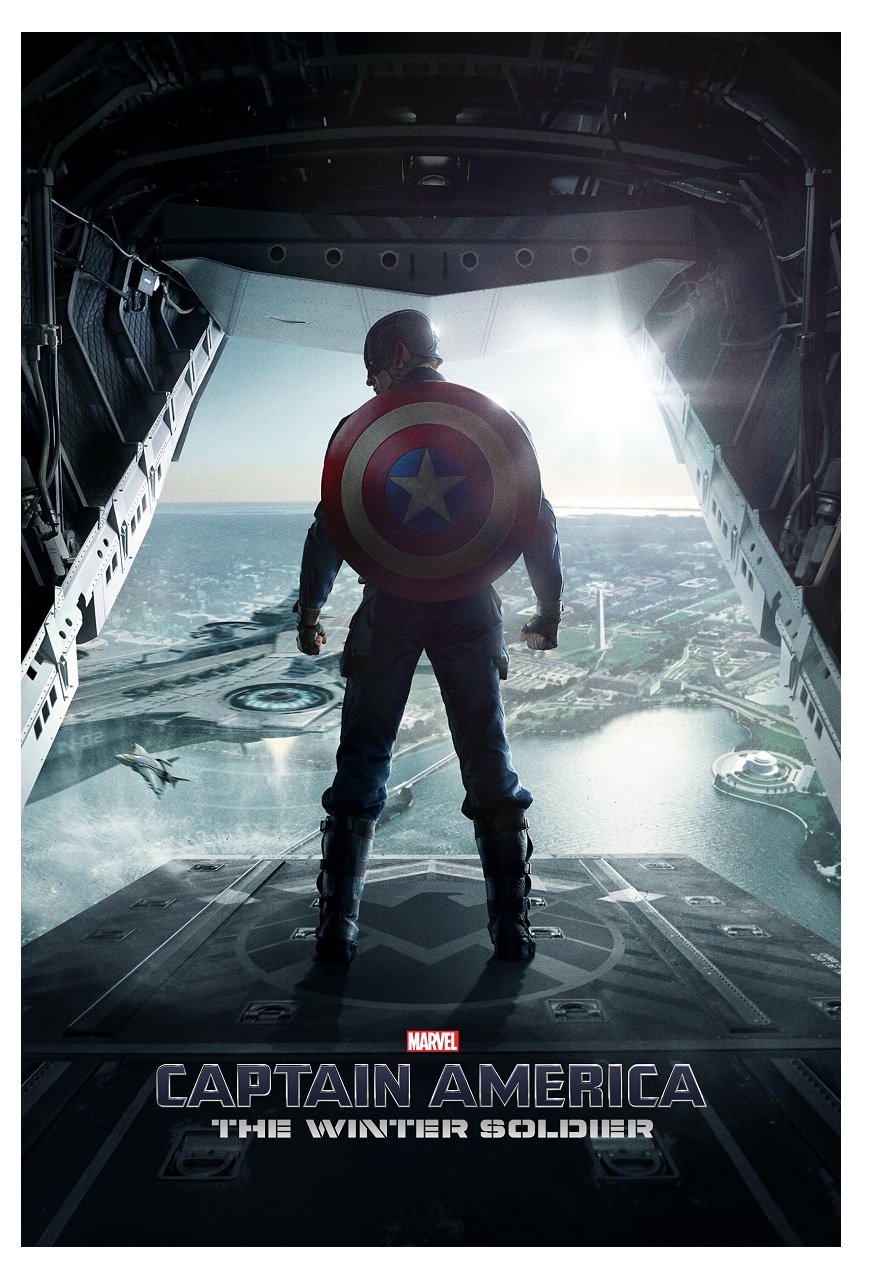 Ambush Bug - CAPTAIN AMERICA: THE WINTER SOLDIER (Marvel Comics)
Years after this Marvel movie phenomenon dies down, there will be films that are unwatchable, films that are mediocre, some are just ok, and then there is CAPTAIN AMERICA: THE WINTER SOLDIER. While CAPTAIN AMERICA: THE FIRST AVENGER continues to be one of my faves, this sequel builds upon everything that has come before and makes it all so much better. Unlike most of the Marvel films, I don't feel the need to rewatch again and again. But every time the CAPTAIN AMERICA films are on, I stop what I'm doing and watch. For Chris Evans, who gives a sincere and earnest performance of a hero without trendy snark. For Arnim Zola's cameo. For the elevator fight. For that Batroc scene. For Fury's car chase scene. For the helicarrier brawl. And for making an already great comic book story by Ed Brubaker into a phenomenal film. Marvel's going to have to work triply hard to top this film.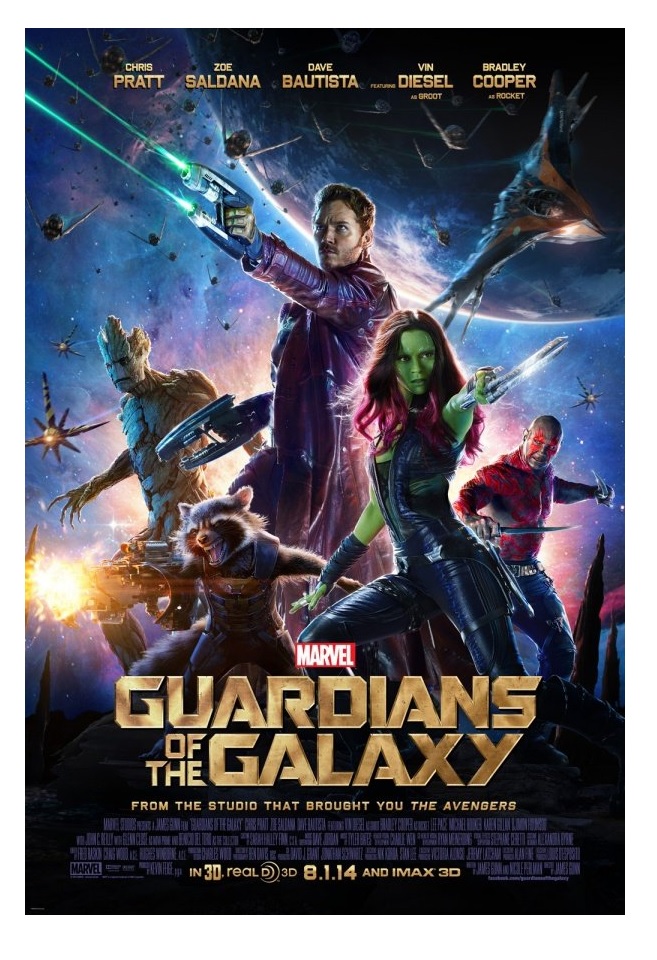 Henry Higgins is My Homeboy - GUARDIANS OF THE GALAXY (Marvel Comics)
I've seen this movie eight times. They save the day through the power of friendship. There's a giant spaceship fight scene. The Celestials showed up. You guys. We got Celestials before Wonder Woman. I went into this movie with very high expectations, and I did not leave disappointed. Do you know anyone who didn't like it?
---
Now it's time to pick your own @$$ies in the Talkbacks. Thirsty for more @$$ie Awards? Check out these categories;
Best Single Moment/Best Single Issue!
Best Miniseries!
Best Publisher!
Best One-Shot/Special/Annual!
Favorite Super Team!
Best Artist!
And look for more @$$ie Awards tomorrow with; Best Cover/Cover Artist! Favorite Super Villain! Best Writer! See you then!
Thanks for celebrating the best of the best in comics! Be sure to check out our weekly comic book reviews in AICN COMICS REIVEWS every Wednesday, AICN COMICS/POPTARDS PODCAST every Tuesday, and Ambush Bug's AICN HORROR reviews every Friday on Ain't It Cool!
---
Editing, compiling, imaging, coding, logos & cat-wrangling by Ambush Bug
Proofs, co-edits & common sense provided by Sleazy G
Remember, if you have a comic book you'd like one of the @$$holes to take a look at, click on your favorite reviewer's link and drop us an email.