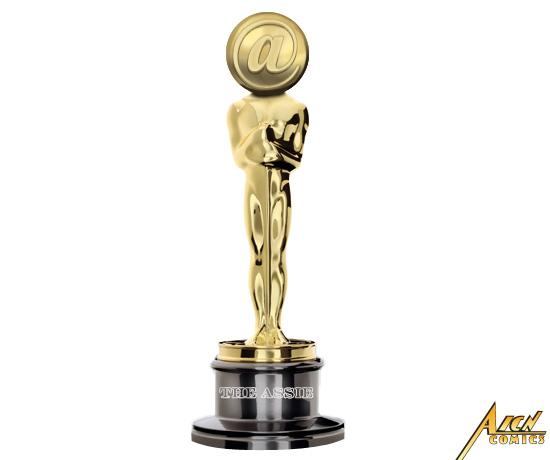 Logo by Kristian Horn
@@@ AICN COMICS @@@
@@@ 11th ANNUAL @$$IE AWARDS! @@@
---
Welcome, all, to the 11th Annual AICN COMICS @$$IE AWARDS, where comics best and brightest are recognized for stellar achievement in comic bookdom. It's your old pal Ambush Bug here. There was a time when we could fit all of the @$$ies into one lengthy column, but the @$$Holes' ranks have grown too big for that, so for the next week, we will be going through a multitude of categories covering the wide world of comic books. Most awards are given around the turn of the year, but we think ours is special, so while those outside of the know celebrate the time of the Oscar (yes, I know the Oscars were last week, apologies for the lateness of these), we here at AICN COMICS celebrate the time of the highly coveted @$$ie Award. So sit back, crack the knuckles in your browsing hand, and scroll down as the @$$Holes pick the @$$ies!
And the @$$ie goes to…

(Click title to go directly to the reviewers picks)
@@@ BEST ONE-SHOT/SPECIAL/ANNUAL! @@@
@@@ FAVORITE SUPER TEAM! @@@
@@@ BEST ARTIST! @@@
---
---
@@@ BEST ONE SHOT/ANNUAL/SPECIAL! @@@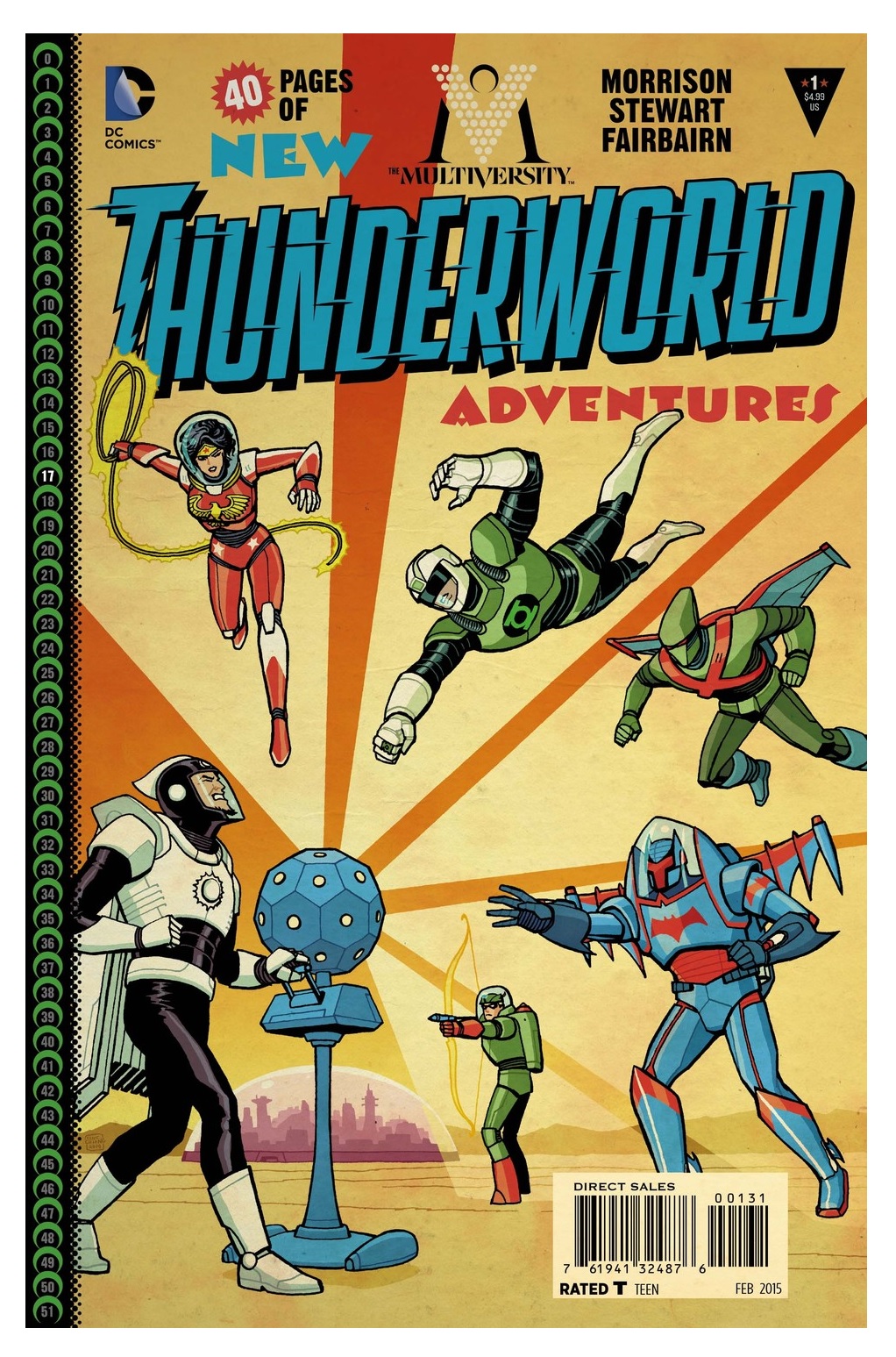 Humphrey Lee - MULTIVERSITY: THUNDERWWORLD #1 (DC Comics)
Okay, I'm probably cheating here, as even though each issue of MULTIVERSITY thus far may be taking place on a different Earth in the 52 chain, they are very much a part of the MULTIVERSITY story as a whole and not really "one-shots" per se. With that said, I don't care; I ran out of fucks approximately six months ago and have yet to restock. This issue of Morrison's dimension ripping saga was an absolute delight to read and absorb visually from cover to cover, and it was the first thing that came to mind for not only this category but also for our "Best Single Issue" as well. If what the Big Two were doing today were as intellectually and "inner child" stimulating as just this Marvel Family jaunt was, my pull list would be a lot more filled up from their ranks.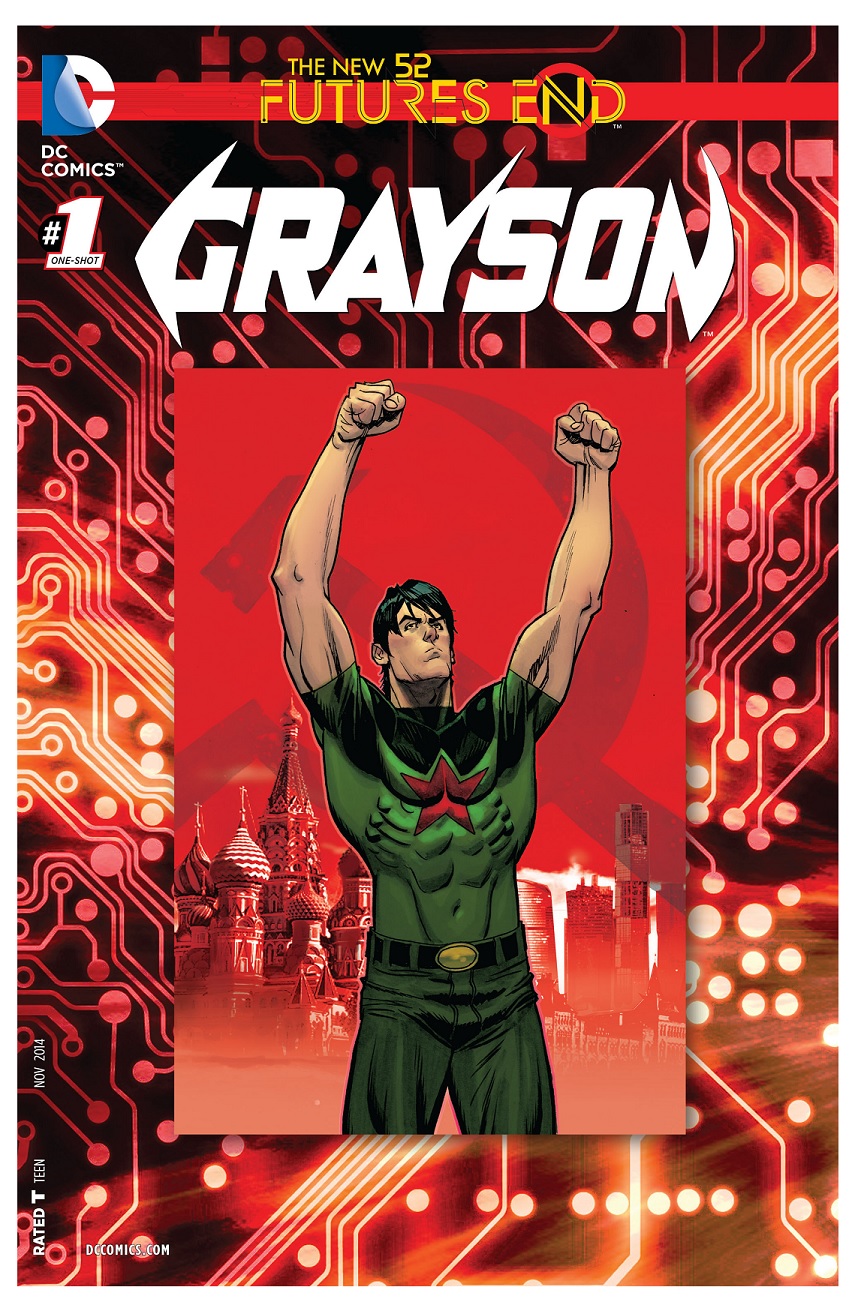 Lyzard - GRAYSON: FUTURES END #1 (DC Comics)
DC's Futures End event (the one shots, not the series) was hit and miss, but my favorite out of the bunch was GRAYSON: FUTURES END. This one-shot stood head and shoulders above the actual series, working well as both a tie-in and standalone story. GRAYSON: FUTURE'S END also featured a much better artist in Stephen Mooney.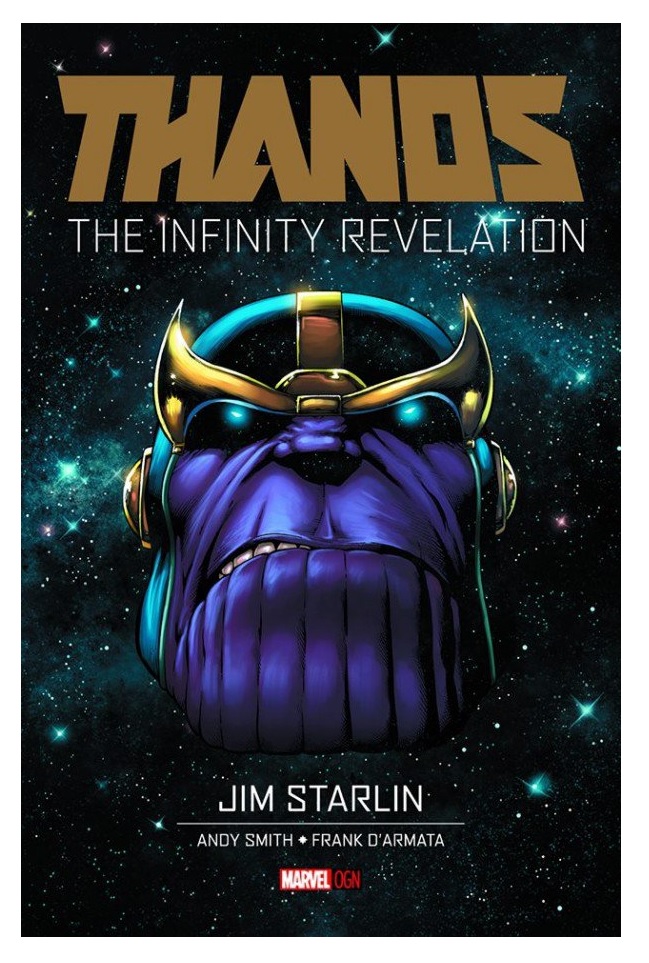 Masked Man - THANOS: THE INFINITY REVELATION (Marvel Comics)
Jim Starlin working on Thanos, enough said really. Although the best thing about this graphic novel isn't so much the cosmic plot (of the universe going through a transformation), or Starlin's slam'n artwork. It's having Thanos and Adam Warlock getting back together again. And setting the stage for more work of these two cosmic bad-boys under Starlin pen. As they say, the best is yet to come.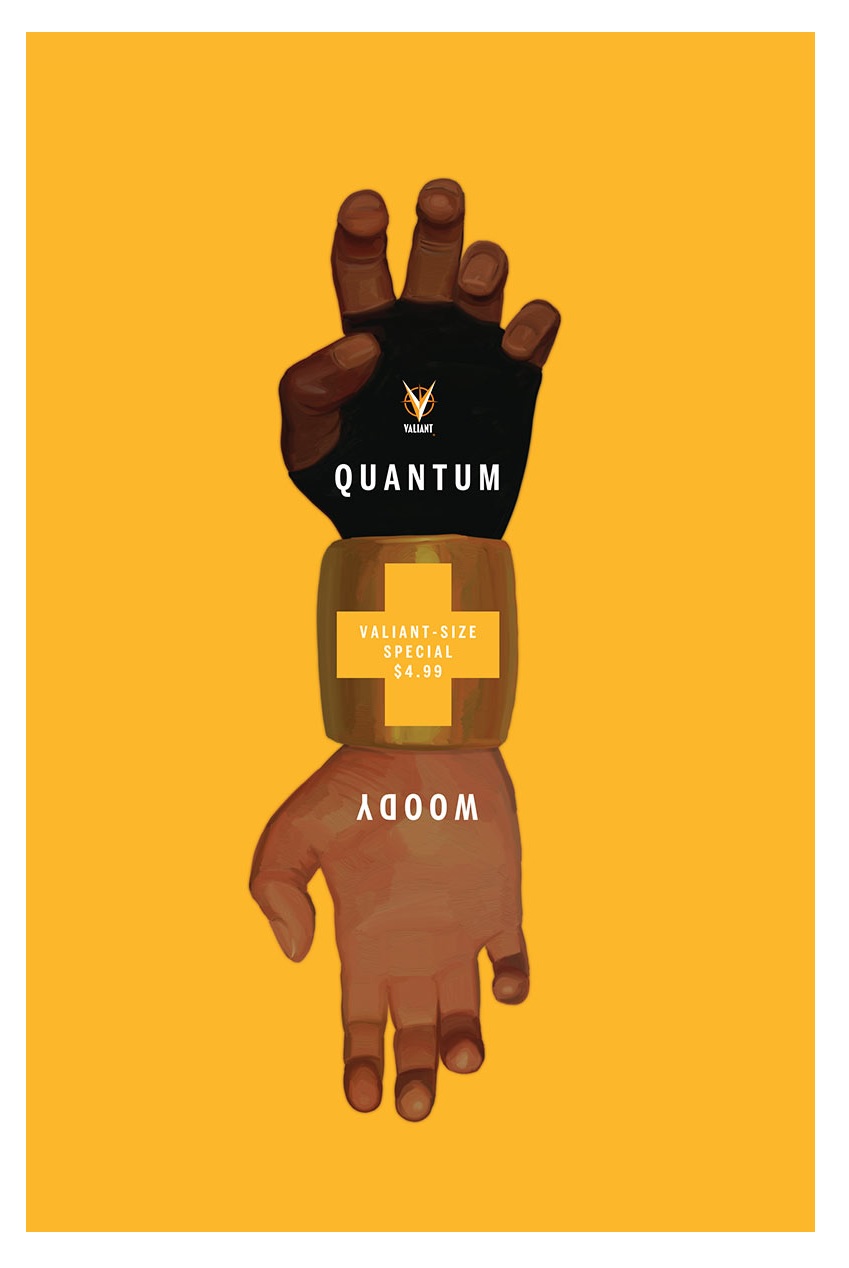 Ambush Bug - VALIANT-SIZED QUANTUM & WOODY #1 (Valiant Entertainment)
I had a hell of a lot of fun seeing Woody swap universes in a clichéd alternate universe tale. Seeing Woody somehow save the day was fantastic, but the real highlight of this issue was seeing the emergence of a new arch-villain for the slacker hero we love to have in Woody's not so evil double who survives the other world's destruction and is bound and determined to get his revenge, if only he wasn't plagued with a conscience to do good. Plus seeing the monstrous Thomas Edison again was a treat (this time with a racist scientist who doesn't like Jews on molded to his back) and the short but sweet appearance of North Korea's first hero Red Very Good Fox Champion Nice. Though this issue is sans goat, it's got plenty to bray about and it's one of my favorite one shots of the year. Valiant Sized and filled from cover to cover with humor and fun, this is one issue you shouldn't miss!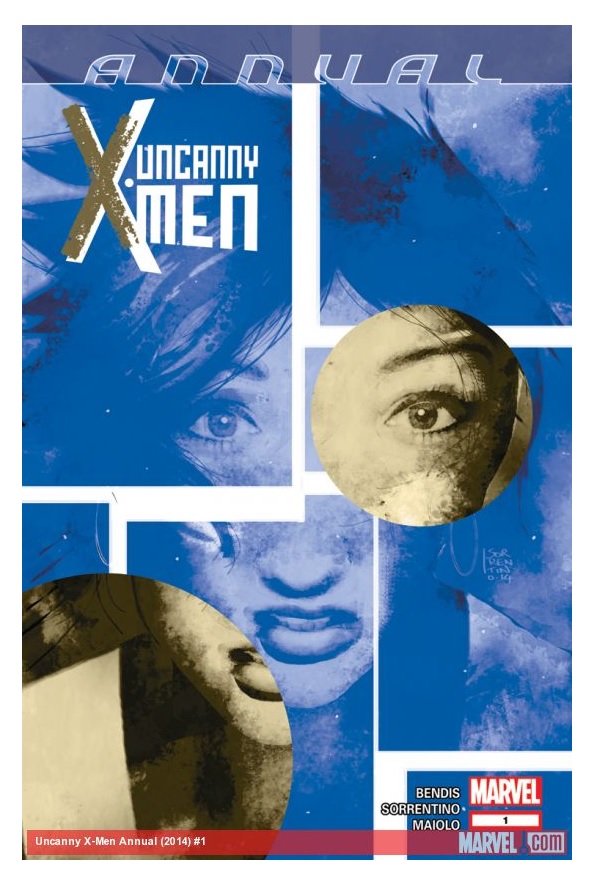 Henry Higgins is My Homeboy - UNCANNY X-MEN ANNNUAL #1 (Marvel Comics)
This was going to be where Grayson #4 or, as I described it, "the closest DC has ever been to making a 007 comic", but I decided I cheated enough with the Spider-Verse entry. And when I thought, the first thing that popped to mind was the art. Brian Michael Bendis has been on point with his two X-Men titles, but that's not what stood out. This book manages to jump through time and space and manages to make every place feel authentic, and that's before we go to the future Sorcerer Supreme.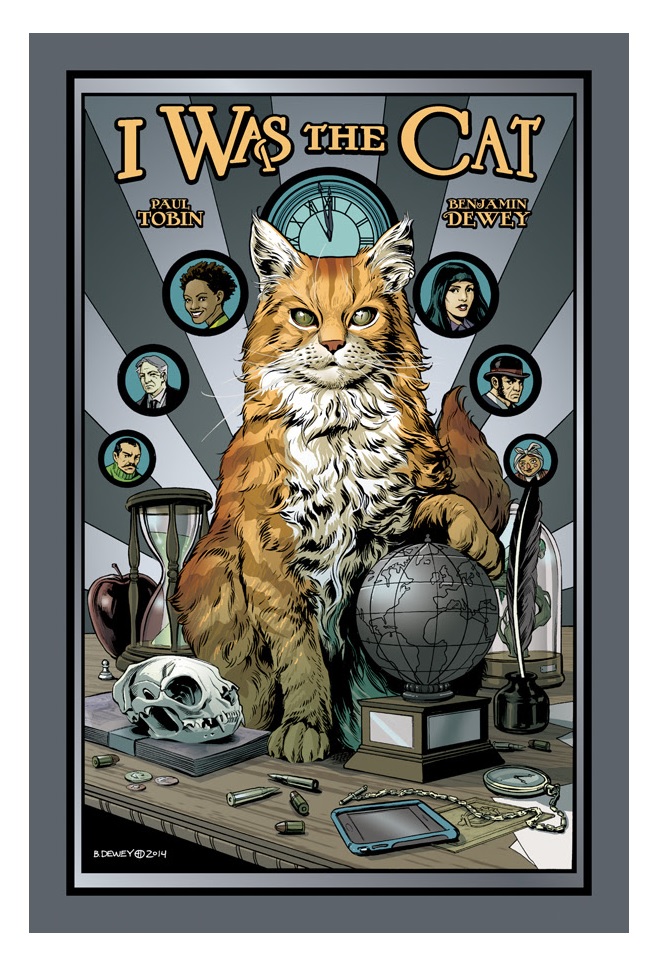 Vroom Socko - I WAS THE CAT OGN (Oni Press)
This story of global domination, nine lives, and the official biography of Blofeld's cat is some of the most fun I had with a book this year. Besides, this Best Of list is for the internet. The internet loves cats, right? Even megalomaniacal cats.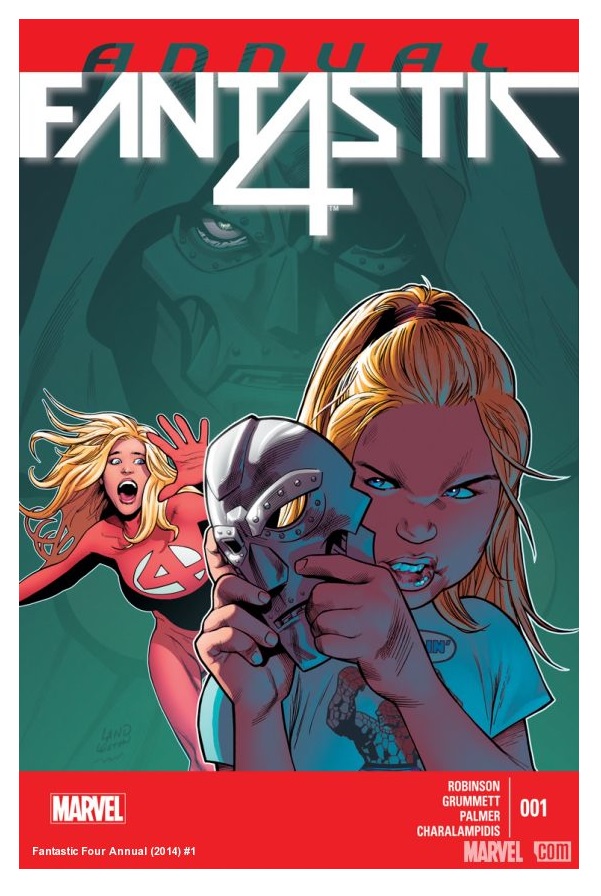 Mighty Mouth - FANTASTIC FOUR ANNUAL #1 (Marvel Comics)
In a nutshell Sur Richards travel to Latveria to save her daughter from the clutches of Dr. Doom. Not only does this issue show why you don't want to be on Sue Richard's shit list, its outcome is as unexpected as it is emotional.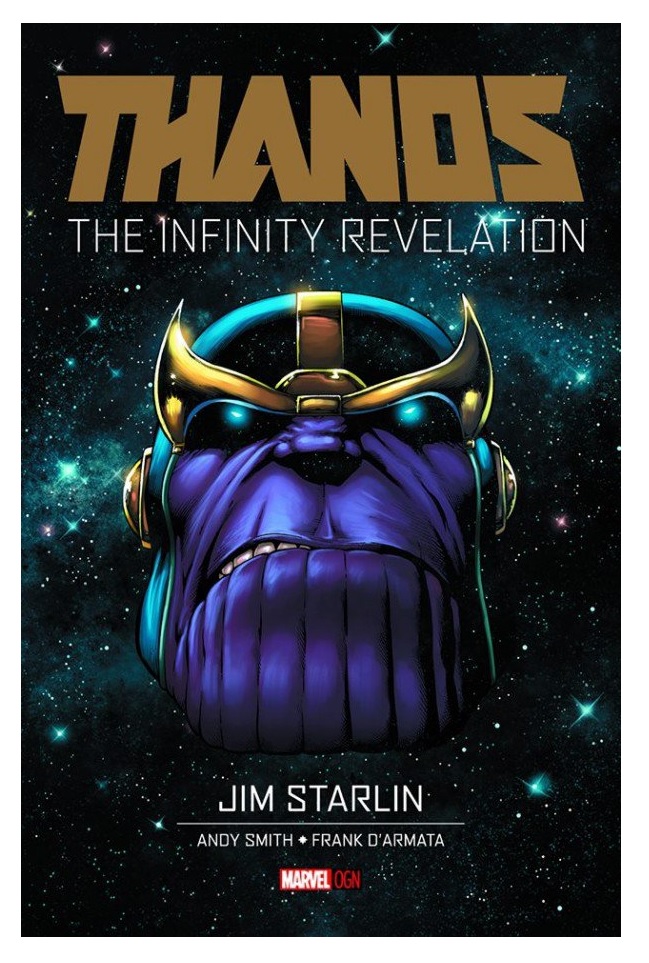 Matt Adler - THANOS: THE INFINITY REVELATION OGN (Marvel Comics)
Jim Starlin is back with his best-known creation, and he's in rare form. THE INFINITY REVELATION is Starlin at his trippy best, dipping into the metaphysical and exploring colliding realities, with Thanos, the Mad Titan, and his buddy Adam Warlock to show us the way. What's most gratifying to see is that Starlin does not try to ignore the work that's been done with the cosmic characters since he left them, most notably with Dan Abnett and Andy Lanning. Instead, he embraces it and incorporates it all into his canon. Given his rocky relationship with Marvel, that's the mark of a true professional.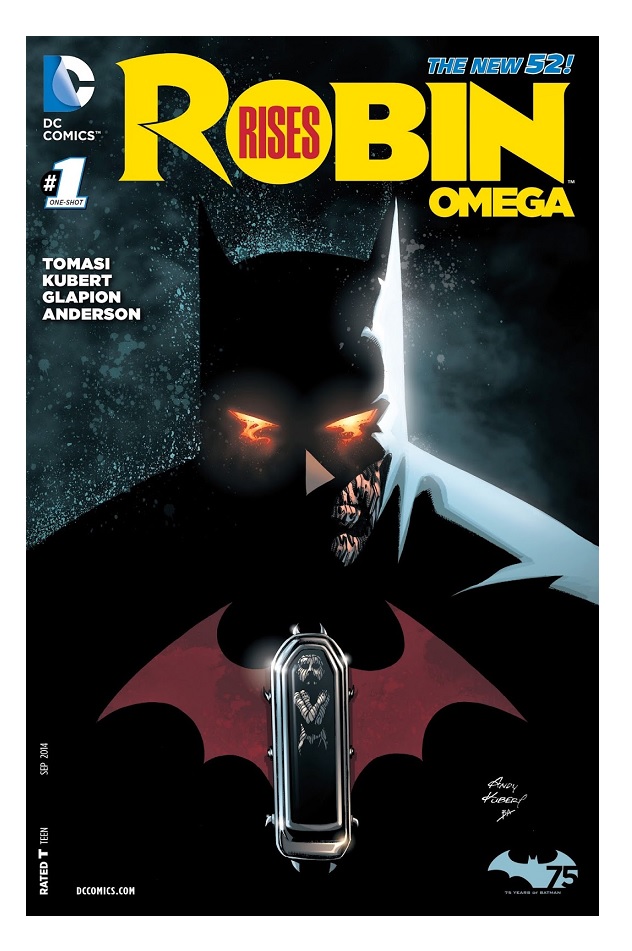 The Kid Marvel - ROBIN RISES: OMEGA #1 (DC Comics)
ROBIN RISES OMEGA kicked off one of the most enjoyable DC storylines of last year, invoking a rather personal story for the Bat-family. This was a starting point for an arc that involved everyone from Frankenstein to Darkseid, Parademons to the Al-Ghuls, the Justice League and New Gods, plus many others. The entire Robin Rises arc, from OMEGA to ALPHA, really humanized Batman or more so Bruce, as a human being and father. Rather than the usual cold and syndical character, generally written as Batman and really showing his human characteristics, involving his dead son and a more flawed character. This One Shot I believe, really kicked started a great story and laid the ground work for the issues that followed.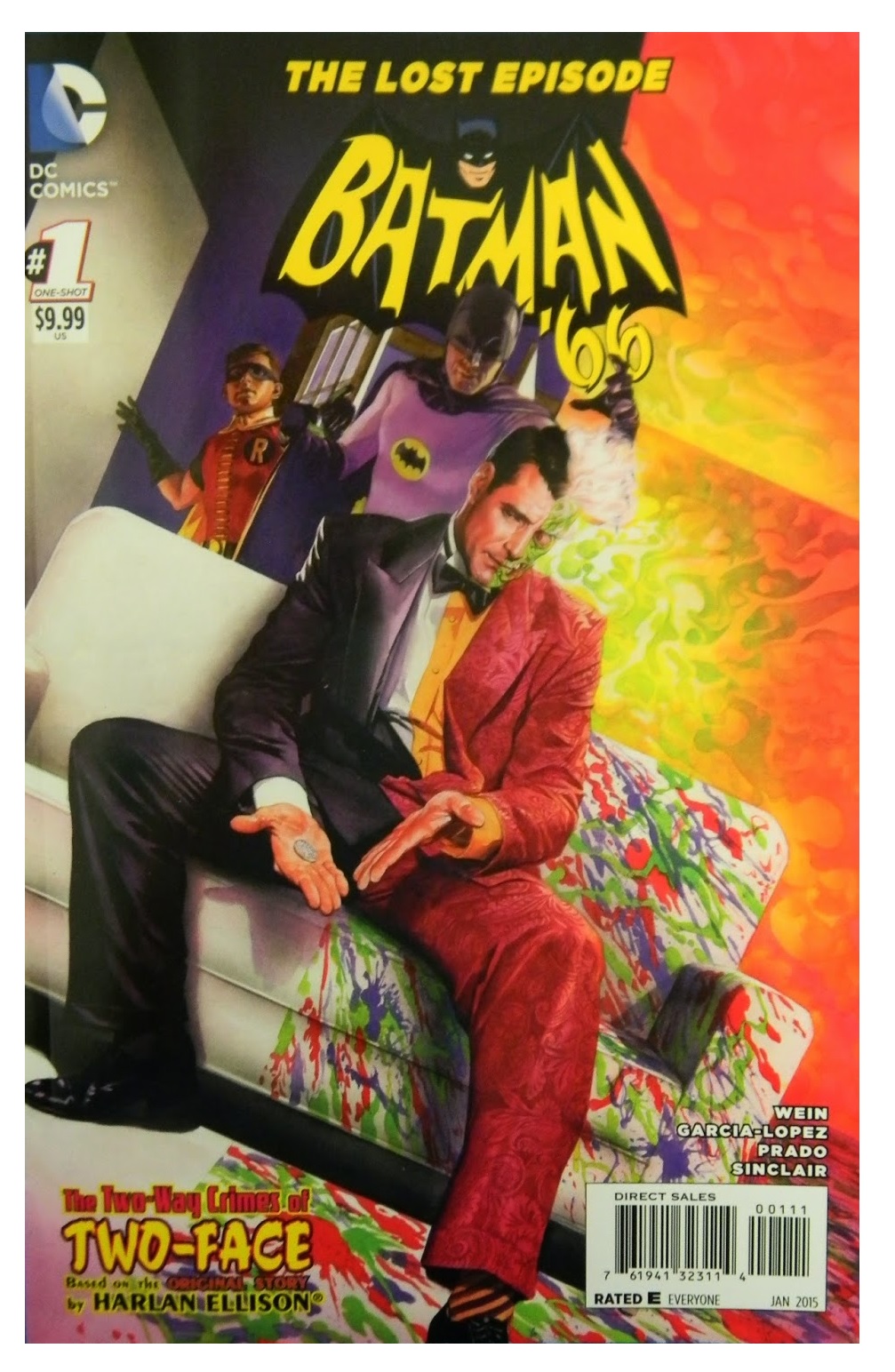 DrSumac - BATMAN '66: THE LOST EPISODE #1 (DC Comics)
Alright, an actual unproduced episode of the old show featuring Two-Face; whom never appeared in any episodes. Someone out there must like me. Seriously though this one shot is a real treat. Len Wein does a great job of hitting the beats one expects from BATMAN 66 without going over the top and the artwork is fantastic. They also included the original pencils and episode treatment. If you're a Batman fan and you haven't read this go find it.
---
---
@@@ FAVORITE SUPER TEAM! @@@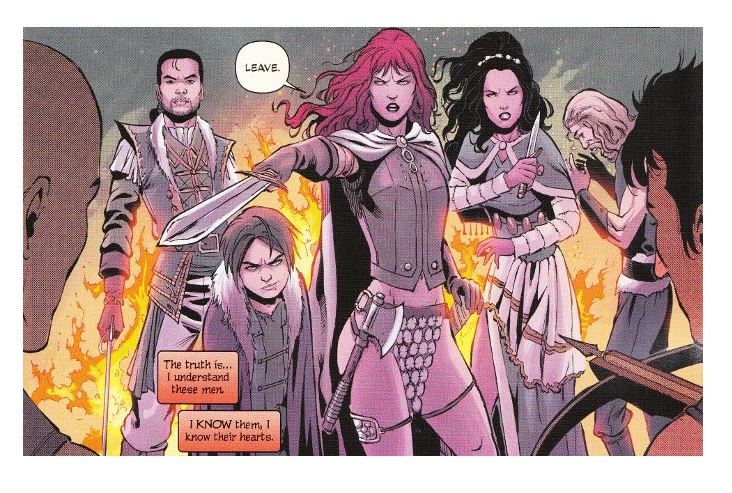 DrSumac - Red Sonja and the six greatest artisans in the world (RED SONJA, Dynamite Entertainment)
Yeah I know it's kind of cheating since they aren't technically a super team and it isn't a team book. That said this is my favorite team I read in comics all year. Their personalities and skills were all wildly different and we got to meet and love them all through out the course of the story. It was heartbreaking to see them go, but if anyone at Dynamite has a soul they should try to talk Gail Simone into reuniting them as a miniseries.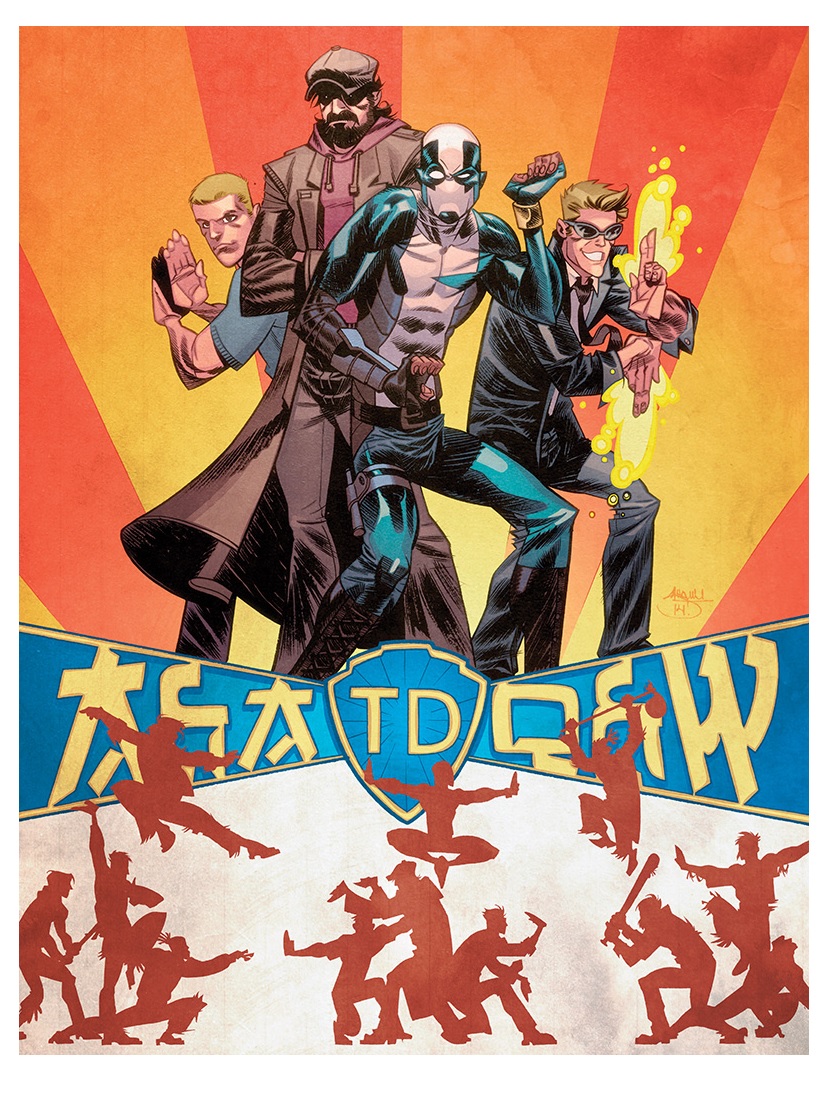 Humphrey Lee - The Delinquents (THE DELINQUENTS, Valiant Entertainment)
Quantum and Woody is already a dynamic duo to be reckoned with – if from no other standpoint that they will disable you with their relentless bickering – but when you combine them the properly alcohol pickled immortal and a cult-raised goody two shoes known as "Archer & Armstrong," you have to know that the shenanigan bar is getting raised. That bar, in this particular case, involved a fuckton of hobos, a secret map on ass parchment (yup), and of course the Goat all wrapped up in an epic (re: debaucherous and argument filled) battle with the truest of evils, Corporate America. It was only for four issues but those four issues of THE DELINQUENTS was hands down some of the most raucous and enjoyable comic book teaming up that I saw all year; even if they joined forces to mostly be despicable and petty and drunk first and then did some good second.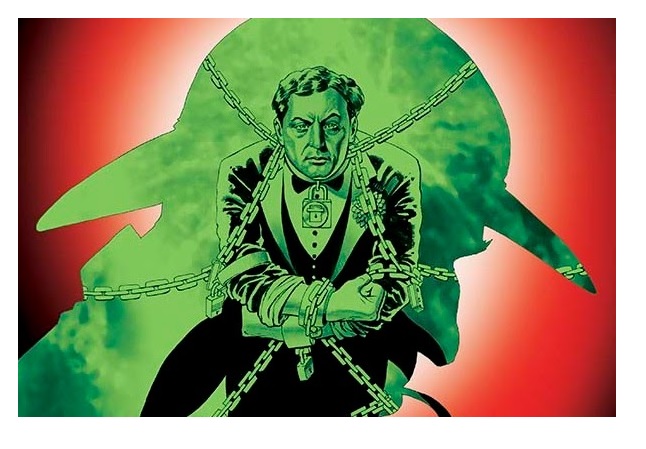 Lyzard - Harry Houdini and Sherlock Holmes (SHERLOCK HOLMES VS. HARRY HOUDINI, Dynamite Entertainment)
Harry Houdini and Sherlock Holmes from SHERLOCK HOLMES VS. HARRY HOUDINI are not yet a super team, but they have the potential to be. Currently the brilliant duo are too busy bickering with each other to put their big brains to good use. I suspect that, like any good super team, their differences will only make them stronger as a united force and their meeting of the minds will be an unstoppable force in London.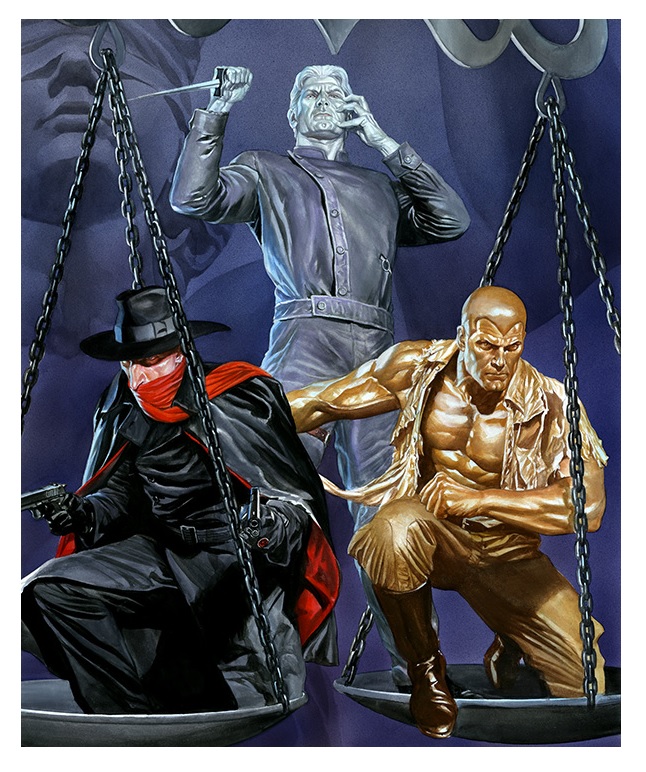 Masked Man - Justice Inc. (JUSTICE INC., Dynamite Entertainment)
This is something I wanted to see since Dynamite got the rights to Doc Savage: teaming him up with the Shadow. I assumed they'd bring in the Green Hornet too, but instead they picked up the rights to The Avenger (another pulp hero) and him into the mix as well- just as good in my book. So three great heroes, in the tradition of the Justice Society, coming together to bump heads and kick @$$. Unfortunately, the comic book has been a let down. Still, I love the team concept and hope to see more of them.
Ambush Bug - Team Robin (BATMAN & ROBIN, DC Comics)
OK, so this is kind of a cheat because it's a team I want to see rather than one that actually exists. Well, maybe for one issue of BATMAN & ROBIN all of the Robins old and new teamed up to help Batman track down the body of Damien. So I guess it counts. Under Peter Tomasi's deft scripting, a team of Robins could be pretty damn awesome and any time more than one of the Robins have paired up in the B&R miniseries, it's been gold. Seeing the differences and similarities between Batman's former sidekicks would be damn cool. So until DC wises up and gives us our own Flock of Robins, I'll still have that one issue of BATMAN & ROBIN to go back to.

Henry Higgins is My Homeboy - Every Spider-Man Ever (aka The Spider Army, SPIDER-VERSE, Marvel Comics)
What began as a dumb fun concept (attack of the Morlun vampires! Every Spidey ever! STUFF!) has evolved into a really exciting adventure story, even across the tie-ins. A lot of this is due to the cast, which happens to be hundreds of different Spider-Men. Between the short but sweet cameos, the unexpected breakouts, and the ability to treat each character as an ACTUAL character, with conflicting ideas and thoughts and plans, have helped give the story a sense of sheer fun.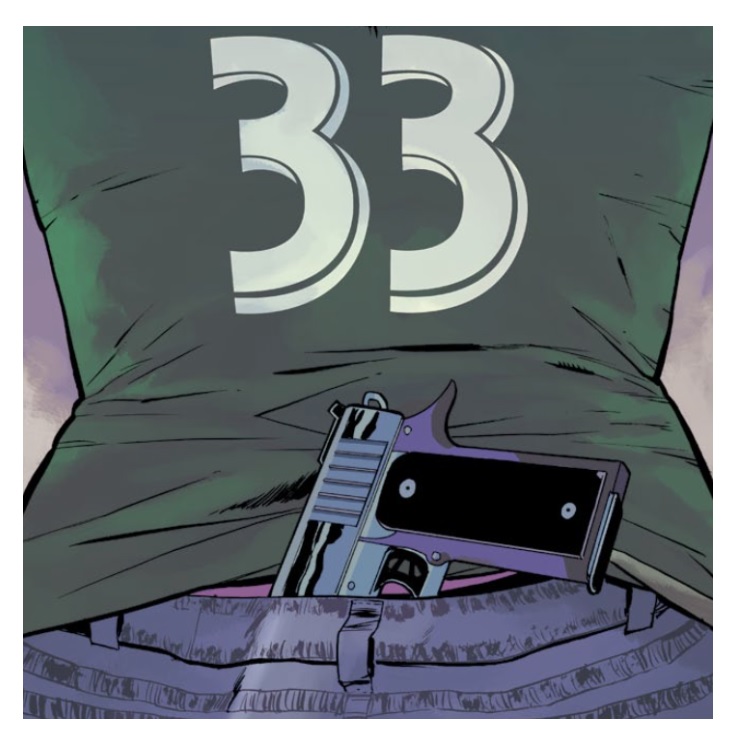 Vroom Socko
Portland Timbers FC (STUMPTOWN,
Oni Press
)
This team already has my devotion in real life, so when they show up in a comic? And they beat the Flounders 2-1? At home? Off the strength of a Darlington Nagbe goal?
Perfection.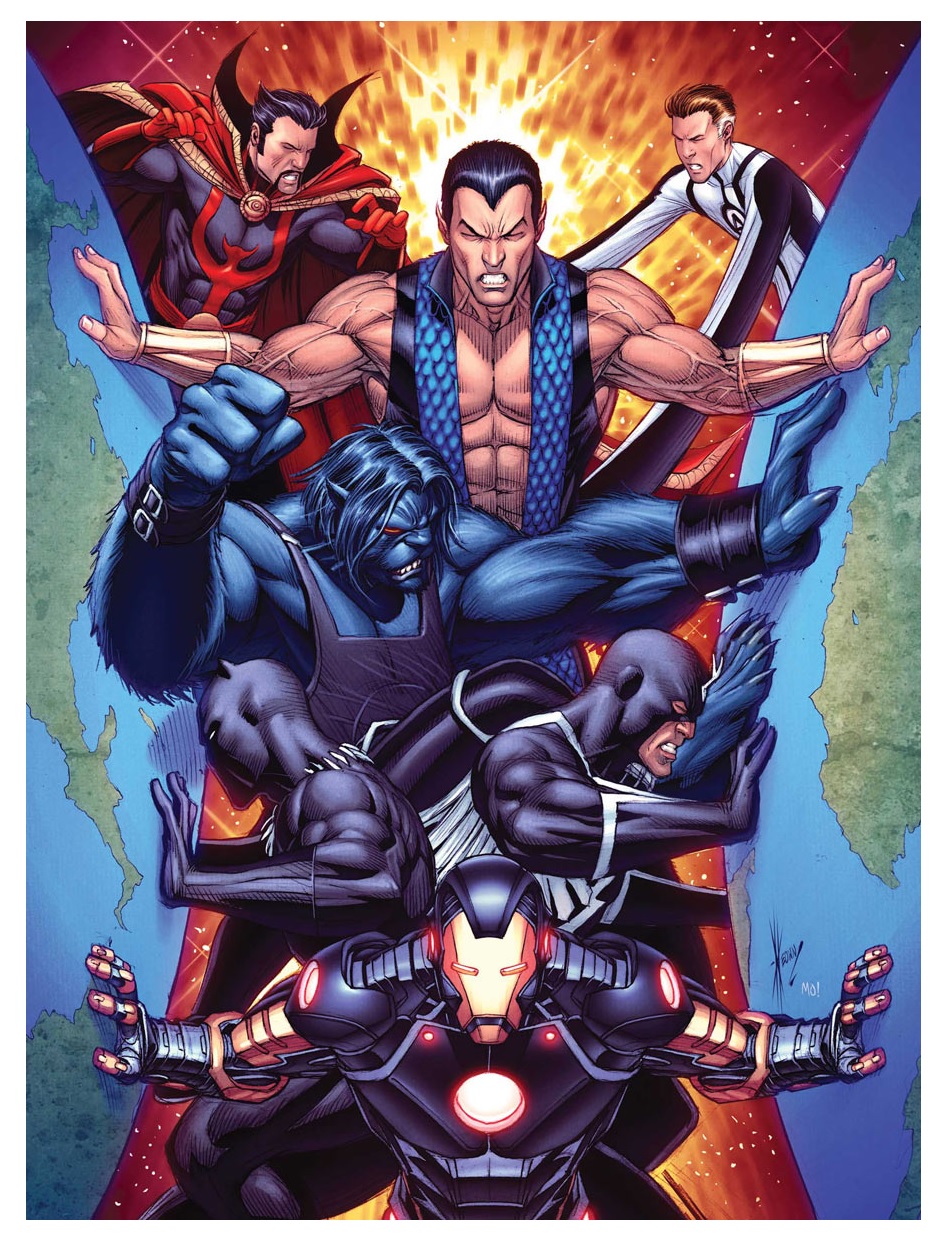 Mighty Mouth - New Avengers/Illuminati (NEW AVENGERS, Marvel Comics)
The heroes that make up the Marvel Illuminati are the poster children for a dysfunctional assemblage. They may be filled with the best intentions but we all know where that road leads. Witnessing this groups scramble to keep it together as they are forced to make gut-wrenching decisions and live with the consequences of their actions may come off as masochistic; but it makes for grim narratives rarely seen from mainstream comic publishers.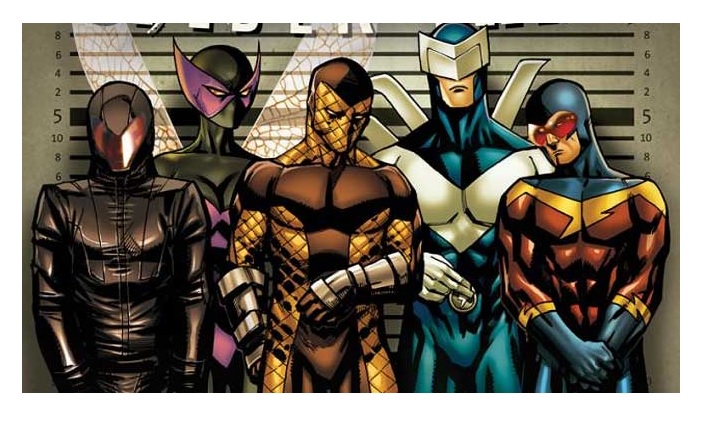 Matt Adler Superior Foes of Spider-Man (SUPERIOR FOES OF SPIDER-MAN, Marvel Comics)
If there's a theme running through comics this year, it seems to me it's "Great Comics Get Cancelled". Exhibit A: Nick Spencer crafted one of the most entertaining super-teams of all time with his Superior Foes of Spider-Man. These goofy, lovable villains had so many great moments throughout their 17-issue run, it's impossible to catalog. And as part of the Spider-Man franchise, you'd think it would have enough cachet to survive a turbulent market. But no, it was too good to last. Sigh.
The Kid Marvel - New Avengers/Illuminati (NEW AVENGERS, Marvel Comics)
While the title says NEW AVENGERS, the super team is really the Illuminati or what's left of them. Currently, the Illuminati is neck deep into dealing with the Multiverse incursions, plaguing the Marvel universe and ultimately, setting up for the upcoming SECRET WARS: BATTLEWORLD and THE END OF THE MARVEL UNIVERSE crossovers. While their methods teeter on whether the Illuminati can still be considered heroes and their action fall into a very grey area, I believe Hickman's super team is by far the best written, most interesting and overall most enjoyable super team compared to all the others. The Illuminati is making some tough choices, in making sure the 616 Universe stays intake and in reality, the entire Multiverse. I'm giving my Best Super Team @$$ie of 2014 to the New Avengers or Illuminati.
---
---
@@@ BEST ARTIST! @@@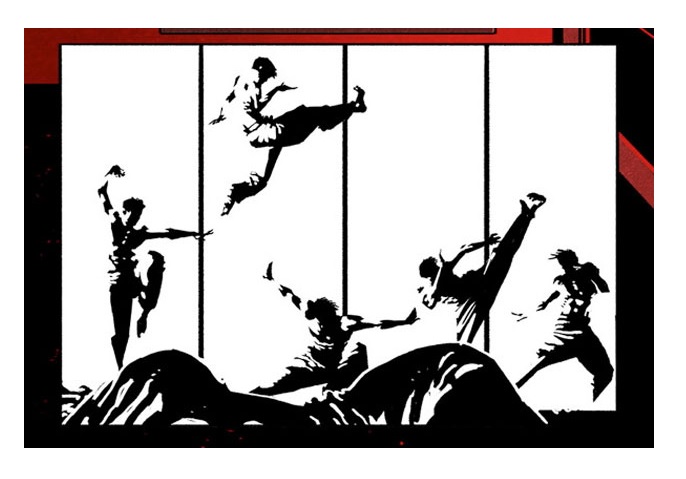 The Kid Marvel - Kaare Andrews (IRON FIST: THE LIVING WEAPON, Marvel Comics)
Kaare Andrews' work on IRON FIST: THE LIVING WEAPON is I think some of the best art I've seen in 2014 and one of my favorites. The series has been filled with art scenes reminiscent of ancient Asian artwork, almost poetic images of action and a style that is really unique. While Andrews is also the writer of IRON FIST: THE LIVING WEAPON, I really think it's his art that propels the book forward as something different and powerful. The panels he creates for the series, really captures the mystique of martial arts and its deep philosophical ties. Every issue of IRON FIST: THE LIVING WEAPON. generally memorizes me in some fashion. I also think I have a deeper appreciation for this artwork, because of my own life long training in martial arts and my own passion for the fighting arts in general. Andrews truly captures the idea of Iron Fist through his artwork.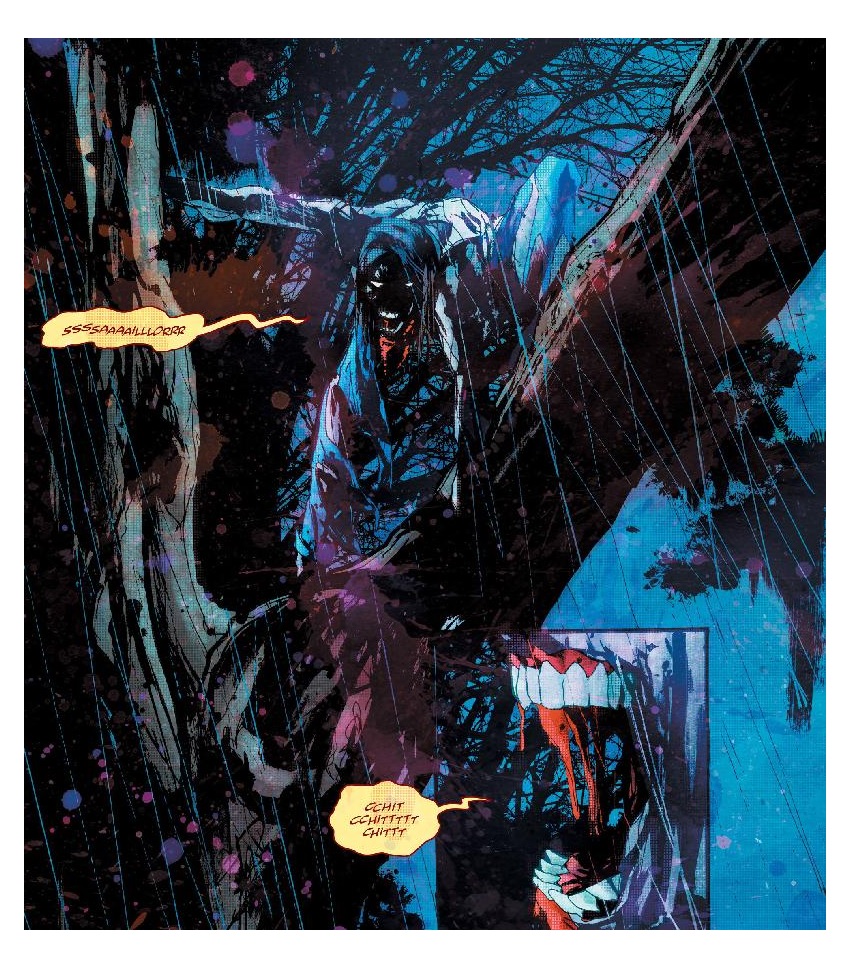 DrSumac - Jock and Matt Hollingsworth (WYTCHES, Image Comics)
There is a lot to consider when it comes to the art in a comic. Some is more realistic while others are decidedly not and both can great. For me though WYTCHES stood out just because of how different it is while also being top quality. I love WYTCHES for the emotional core that Snyder has infused it with, but the artwork serves as a perfect pairing in order to conjure something dark and mysterious. Jock's dynamic style coupled the watercolors on each page as done by Matt Hollingsworth makes for a truly memorable combination.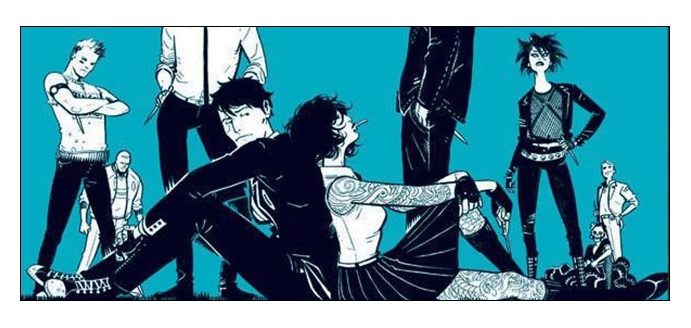 Humphrey Lee - Wes Craig (DEADLY CLASS, Image Comics)
We are in an era of absolutely incredible art; that cannot be denied. The variety of composition and just breadth of talent out there is staggering, so what really drove my decision-making process here is what art performance not only looked stellar but really exemplified the book and characters it brought to life. In that regard, I settled on Wes Craig of DEADLY CLASS notoriety. DEADLY CLASS is a grim, nihilistic piece of work that packs a shockingly high level of manic energy that Craig brings stunningly to life every issue. It's an art style that has a dark-tinted sense of beauty and a smirking approach to the dark side of life while wonderfully expressing a wide emotional spectrum every time out. As heartbreaking as DEADLY CLASS tends to be, nothing trumps the greater tragedy that is only seeing Craig's pencil work render it about ten times a year.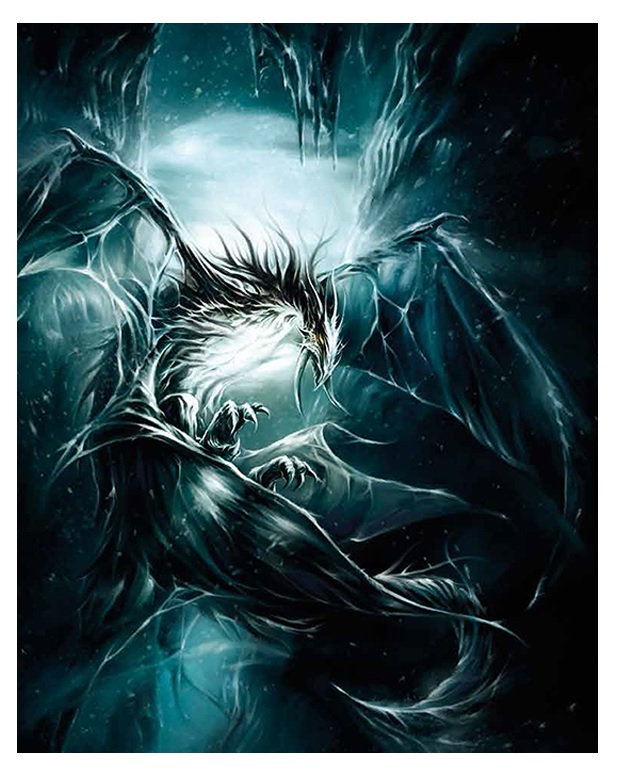 Lyzard - Elian Black 'More/Carine-M (IN SEARCH OF LOST DRAGONS, Dynamite Entertainment)
There was no doubt in my mind within just a few minutes of just scanning IN SEARCH OF LOST DRAGONS that it was going to get this @$$ie. Now I still am up in the air about whether it counts as a comic or note, but that in no way detracts from the artwork. I'd be happy to have any page, any panel from this book displayed on my wall.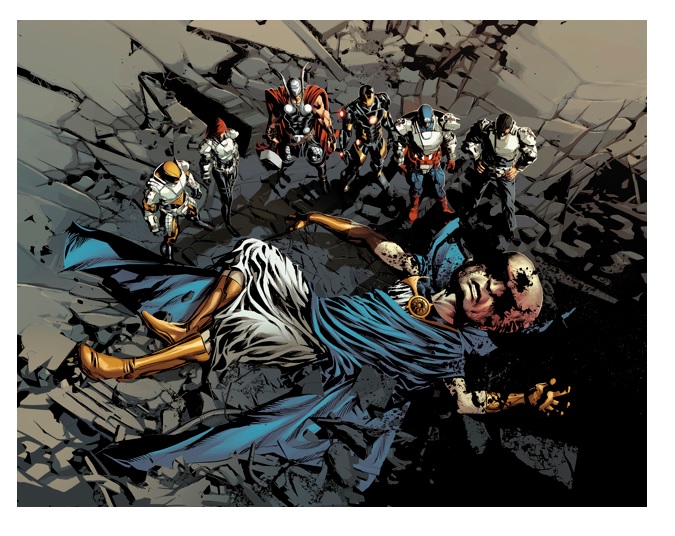 Masked Man - Mike Deodato (ORIGINAL SIN, Marvel Comics)
Story aside, ORIGINAL SIN was the best looking comic book this year. It was just so rich. Well laid out with great figure work, great tech work, great action, great backgrounds, great story telling- this is what a cross-over event should look like. I also give brownie points to Mike Deodato for how far he's come. I always thought his high profile work on WONDER WOMAN and THE HULK was rather juvenile. Now he's a comic book artist of the highest order, I can't wait to see what he does next.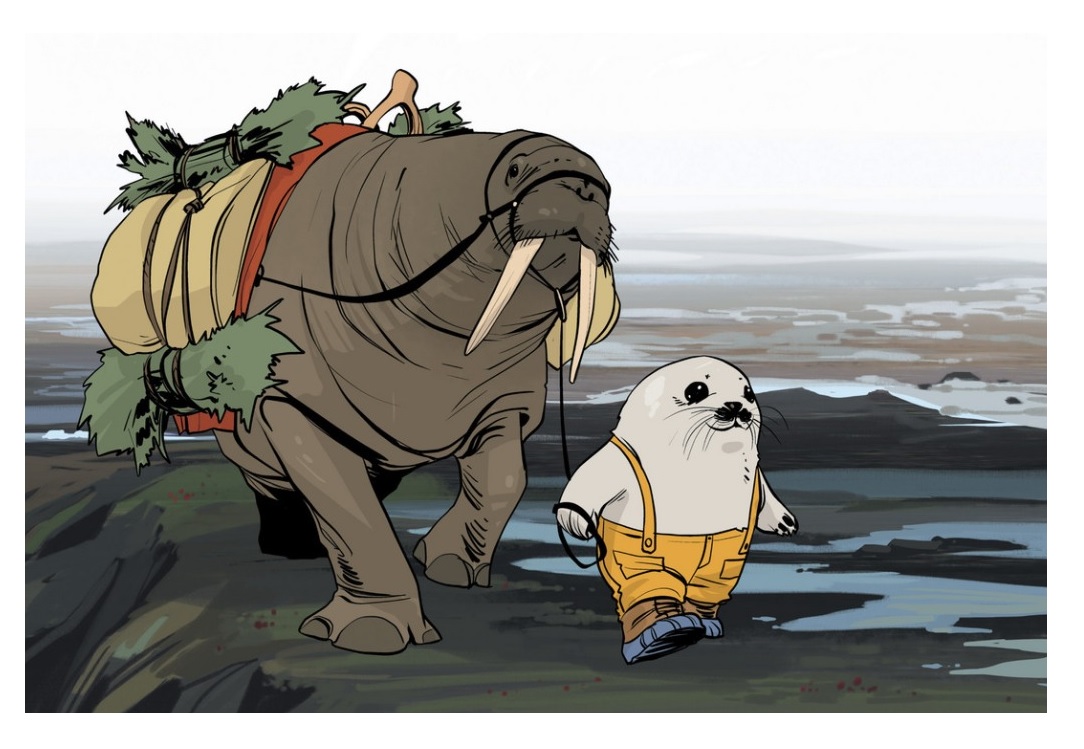 Ambush Bug - Fiona Staples (SAGA, Image Comics)
Sure, we've seen a whole new crop of artists pop up this year worth hollering about, but there's something to be said about consistency and issue after issue SAGA continues to offer up one gorgeous page after another. Staples not only crafts her pages ingeniously and boldly tells Brian K. Vaughan's marvelous tale of fantastical creatures having the most human of situations, she also crafts some of the most horrific and most adorable creatures you'll ever see (and sometimes both at once). From TV headed beings to talking cats to the most adorable little seal dude you'll ever see, Staples seems like she can make just about anything look unusually beautiful!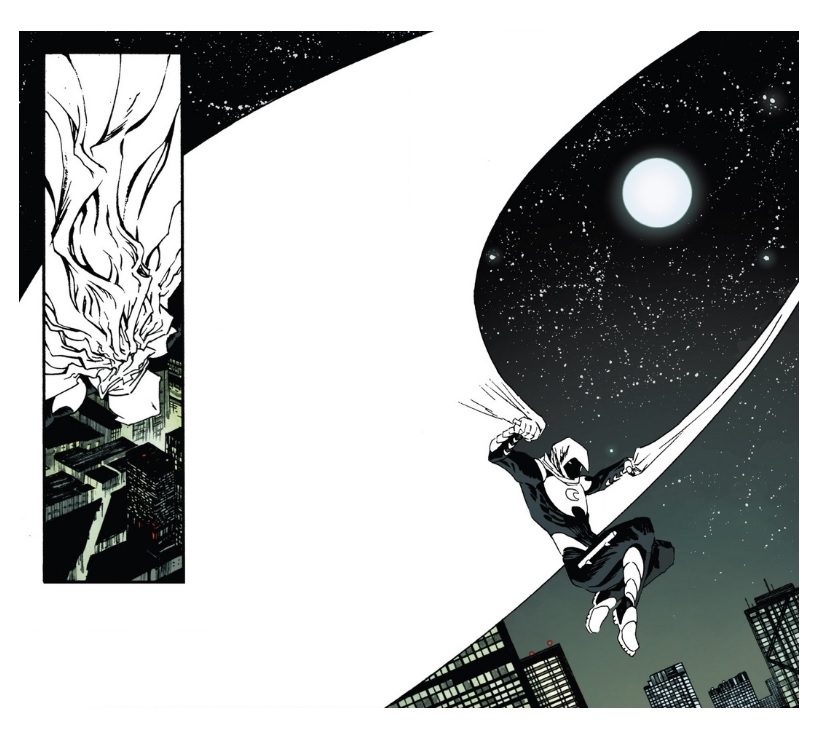 Henry Higgins is My Homeboy - Declan Shalvey/Jordie Bellaire(MOON KNIGHT, Marvel Comics)
Oooooooh, this one hurt. See, we've had a really good year when it comes to distinctive art work. Elektra was beautiful. Wicked + The Divine was amazing. She-Hulk. Silver Surfer. Multiveristy. Gotham Academy. Saga. Sex Criminals. Grayson. A lot of books looked good this year. Nothing compared to Moon Knight. This book was straight up beautiful, switching from abstract dream sequences to high octane action, back into an ethereal conflict with a punk rocker ghost. An amazing job on pencils, an AMAZING job on colors, together with minimalist Warren Ellis at his best, and one of the best comics in over a decade.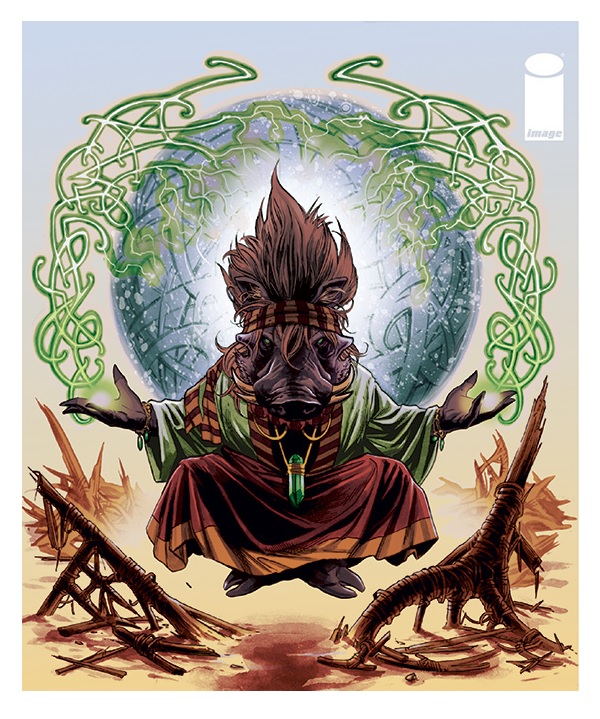 Vroom Socko - Benjamin Dewey (TOOTH & CLAW, Image Comics)
As fun as his TRAGEDY Series has been, as much as I enjoyed I WAS THE CAT, what puts Dewey over the edge is his work on TOOTH & CLAW. This book is a visual feast, the likes of which I haven't seen in ages. Dewey's status as an artist is going to skyrocket from this book, and it's completely deserved.
Mighty Mouth - Tony Daniel & Sandu Florea (DEATHSTROKE, DC Comics)
When I learned that Tony Daniel was going to be the artist on the new DEATHSTROKE re-launch I knew that no matter how bad the New 52 would do Slade Wilson, at the very least the art would be stunning. I was right on both counts, although the story leaves much to be desired; the artwork is simply splendid to behold.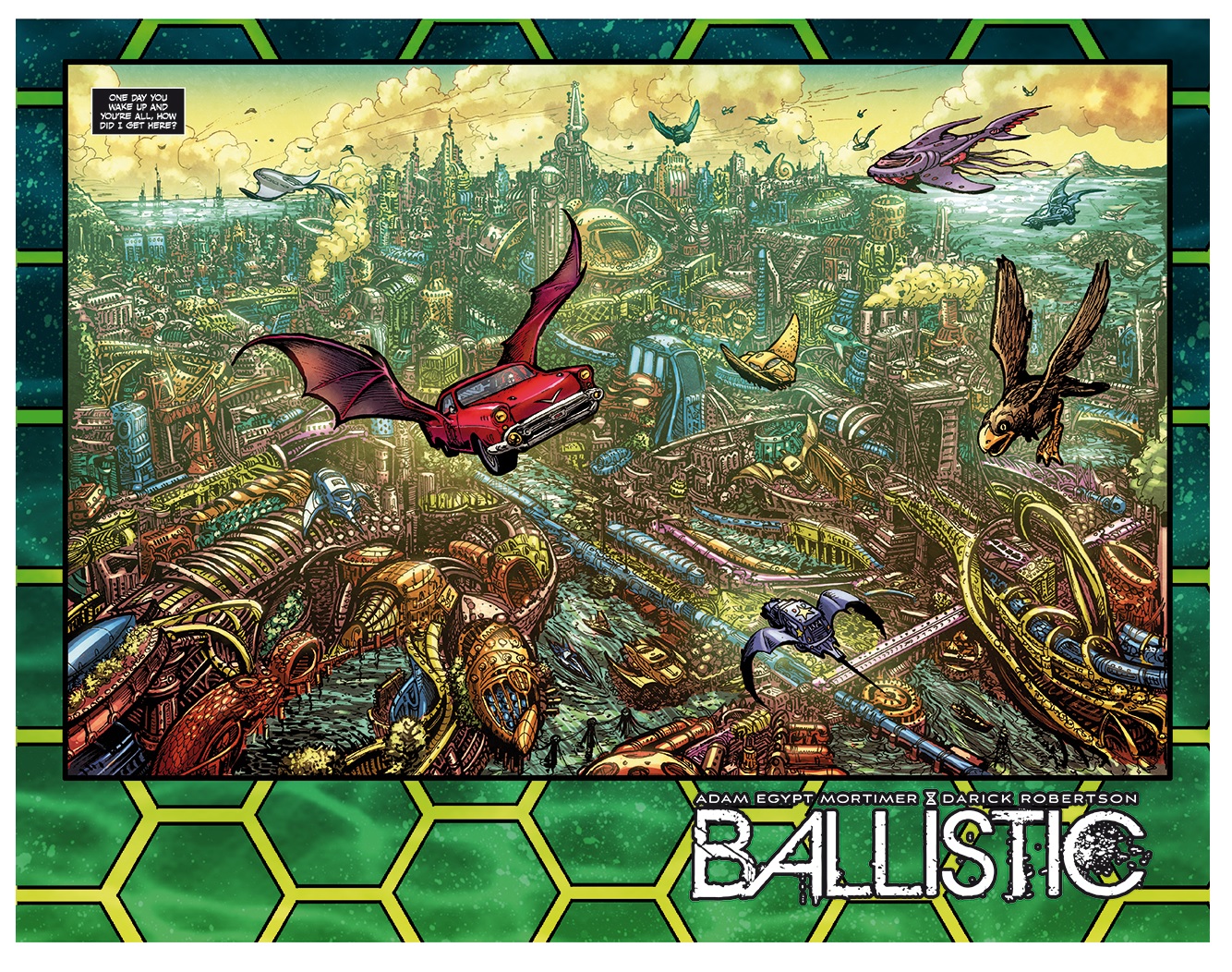 Matt Adler - Darick Robertson (BALLISTIC, Black Mask Studios)
Robertson's 5-issue miniseries from Black Mask Studios, BALLISTIC, written by Adam Egypt Mortimer, was sorely overlooked by the comics press and fans in general. Maybe that's because Black Mask is a newer publisher, but no matter; Robertson has done some of the best work of his career on this series, easily qualifying him for the title of Best Artist of 2014 in my book. I am eagerly awaiting his next project, slated to be published by Image and titled OLIVER, described as a steampunk twist on, of course, Oliver Twist.
---
Now it's time to pick your own @$$ies in the Talkbacks. Thirsty for more @$$ie Awards? Check out yesterday's categories;
Best Single Moment/Best Single Issue!
Best Miniseries!
Best Publisher!
And look for more @$$ie Awards tomorrow with; Best Comic Book TV Show! In Memoriam 2014… and Best Comic Book Movie! See you then!
Thanks for celebrating the best of the best in comics! Be sure to check out our weekly comic book reviews in AICN COMICS REIVEWS every Wednesday, AICN COMICS/POPTARDS PODCAST every Tuesday, and Ambush Bug's AICN HORROR reviews every Friday on Ain't It Cool!
---
Editing, compiling, imaging, coding, logos & cat-wrangling by Ambush Bug
Proofs, co-edits & common sense provided by Sleazy G
Remember, if you have a comic book you'd like one of the @$$holes to take a look at, click on your favorite reviewer's link and drop us an email.