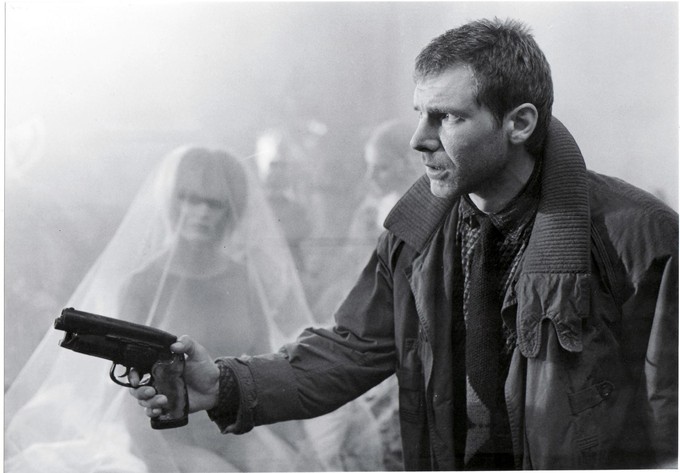 Ahoy, squirts! Quint here. Alcon has announced officially that a Blade Runner sequel is in the works. We've been hearing about this for some time, but it's all been very loose. Would Harrison come back? How about Ridley Scott?
Turns out Harrison Ford is locked and loaded to return as Deckard and he's pumped for it, too, according to Ridley Scott who said Hampton Fancher and Michael Green's script impressed the notoriously grumpy actor. He even went so far as to call it the best script he'd ever read.
Scott will not be helming this time, though. Instead Prisoners director Denis Villeneuve is close enough to signing that Alcon has gone ahead and announced him. This is a hell of a move. Villeneuve is a great shooter and handles light and shadow in a way that makes him an automatic "Of course!" as director in my brain.
Now all Ford needs to do is play Jack Ryan again and he's returned to just about every major franchise role he's had.
Thoughts? I'm psyched, but I'm an easy mark for this kind of stuff.
-Eric Vespe
"Quint"
quint@aintitcool.com
Follow Me On Twitter