Nordling here.
Mark my words - you will know who Elliot Scott is. At least, after 2/20, when KUNG FU ELLIOT hits screens and on 2/27 when it hits VOD. Short version - you've never seen a martial artist quite like Elliot Scott. KUNG FU ELLIOT follows Master Scott across the globe, in his quest to be the ultimate action star. Does he succeed? Well... here's the trailer to his masterwork BLOOD FIGHT. You'll have to peel yourself off the back wall of the theater, you're gonna get slammed so hard...
...yeah, you're probably asking yourself what you just saw. You can check out www.kungfuelliot.com for more answers, or wait and see KUNG FU ELLIOT, opening soon.
I saw KUNG FU ELLIOT at Fantastic Fest last year, and I've never seen a film quite like it. It's shocking, funny, and in the end KUNG FU ELLIOT is a compelling look at one man and his quest, and that's all I can say without spilling the beans. Here's the poster!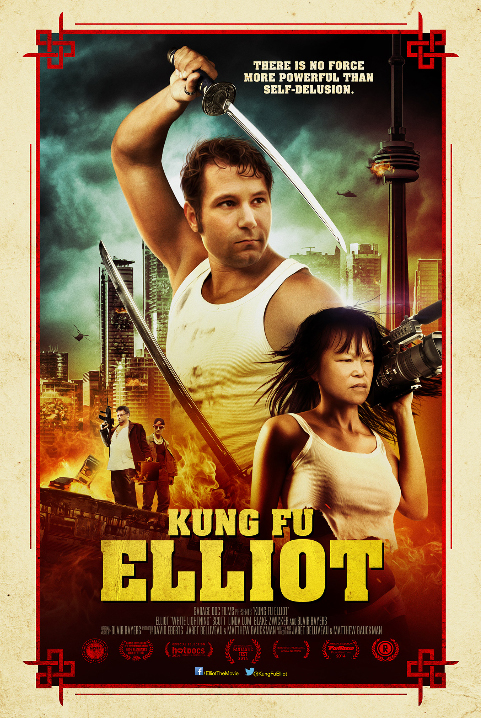 Nordling, out.