Hey Yo, Draven here.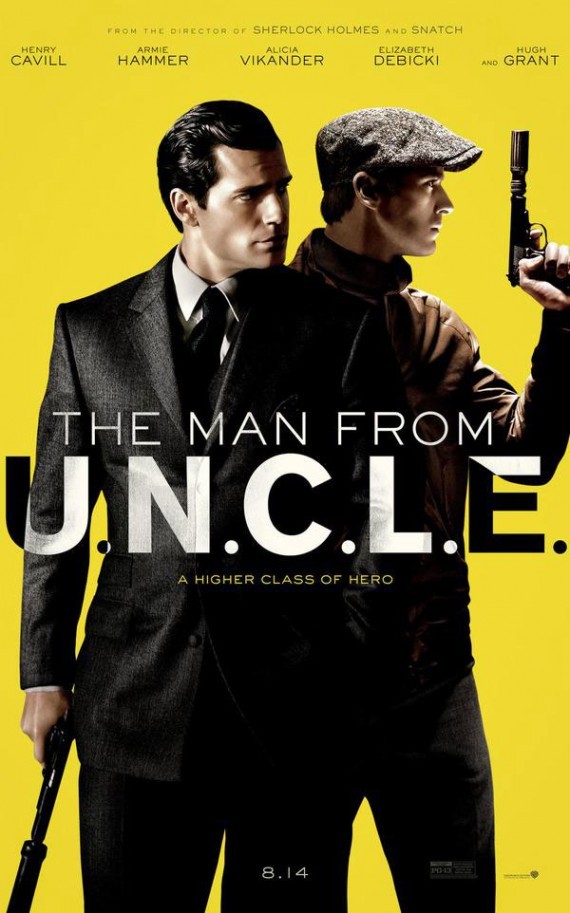 Warner Bros has released the first poster and trailer for Guy Ritchie's big budget adaptation of the classic TV show, THE MAN FROM U.N.C.L.E.:
Ritchie seems to be following the same structure and tone of his SHERLOCK HOLMES films by the looks of that trailer. I was surprised though at the amount of charisma Cavill showed in just that brief amount of footage. He was fine as Superman, but he didn't get a lot of opportunity to be charming and charismatic so it's nice to see he has it.
Hopefully, this will follow the successful footsteps of previous 60's television show adaptations like GET SMART and MISSION: IMPOSSIBLE and not the unsuccessful ones like LOST IN SPACE and THE AVENGERS.
THE MAN FROM U.N.C.L.E. is set to hit theaters August 14th.
Follow me on Twitter here!