Via Ian McKellen's Twitter feed comes a poster for MR. HOLMES.
The film, helmed by Bill Condon (DREAMGIRLS, GODS AND MONSTERS, CANDYMAN: FAREWELL TO THE FLESH), finds McKellen as an elderly/retired Sherlock Holmes in a world in which the man actually exists - and he's something of a celebrity (i.e. there are movies about him in this universe, etc.).
Could be interesting and fun. No word on a release date yet.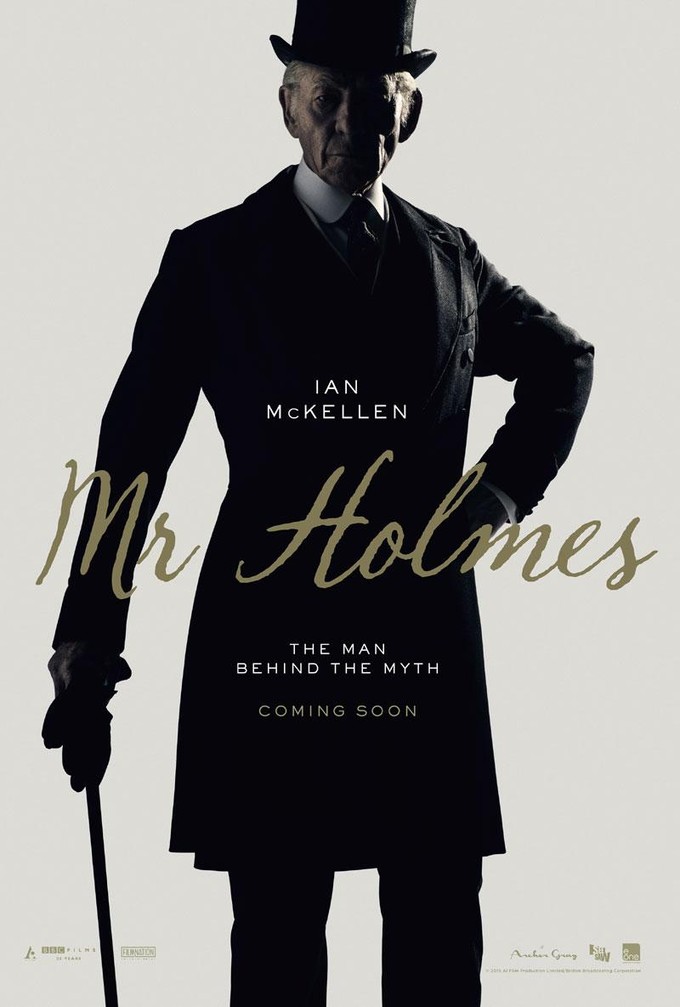 ————
Glen Oliver
"Merrick"