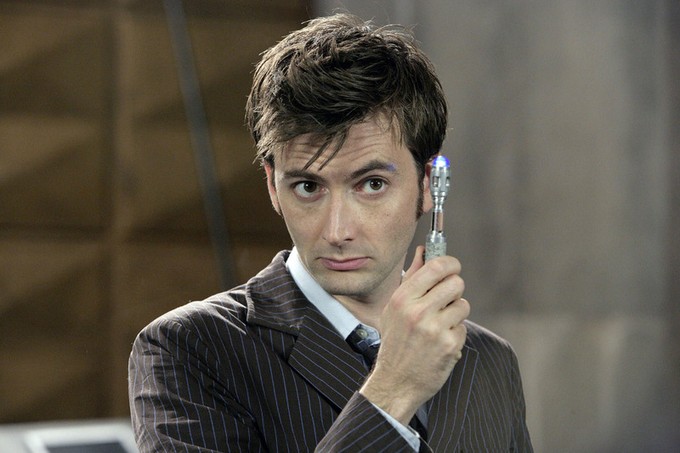 David Tennant, the "Doctor Who" vet who has been crisscrossing the Atlantic to star in "Broadchurch" and "Gracepoint," will soon be stateside again to star as Kilgrave in Netflix's upcoming "Jessica Jones" series.
Created by Stan Lee and Joe Orlando for "Daredevil" #4, the comic book supervillain Zebediah Killgrave was known as The Purple Man, a fellow who used pheromones to control the minds of others.
"Jessica Jones" will be the second of at least five 13-episode live action Marvel series that will stream on Netflix. The first of those five, "Daredevil," dumps onto the service April 10. Other Marvel series turning up on Netflix in the near future are "Luke Cage" (following the adventures of Jones' superhero romantic interest), "Iron Fist" and "The Defenders" (a series that will team Jones, Cage, Daredevil and Iron Fist).
Melissa Rosenberg, who wrote all the "Twilight" movies and many episodes of "Dexter," serves as "Jessica Jones" showrunner.
Played by Krysten Ritter ("Breaking Bad," "Don't Trust The Bitch"), Jones is a former superhero who goes into business as a private detective. "Jessica Jones" will be set in the same onscreen Marvel universe that houses Clark Gregg's Phil Coulson, Hayley Atwell's Peggy Carter, Scarlett Johansson's Natasha Romanoff, Samuel L. Jackson's Nick Fury, Mark Ruffalo's Bruce Banner, Robert Downey's Tony Stark, Charlie Cox's Matt Murdock, Michael Douglas' Hank Pym, Chris Pratt's Peter Quill, Chris Hemsworth's Thor, James Spader's Ultron, etc. etc. etc.

Two Of The Best Of 2014!! Blu At Last Feb. 10!!