Guy Ritchie (SNATCH, SHERLOCK HOLMES) is busily working on his 60s-era MAN FROM U.N.C.L.E. movie.
The Powers That Be have issued a new promo image from the film, featuring a casual pose of Henry Cavill's Napoleon Solo, Armie Hammer's Illya Kuryakin, and Alicia Vikander's Gabby Teller.
I love the fact that they're all bruised and scraped up here…which I didn't notice upon first inspection of the photo. [EMBIGGEN vi Reddit]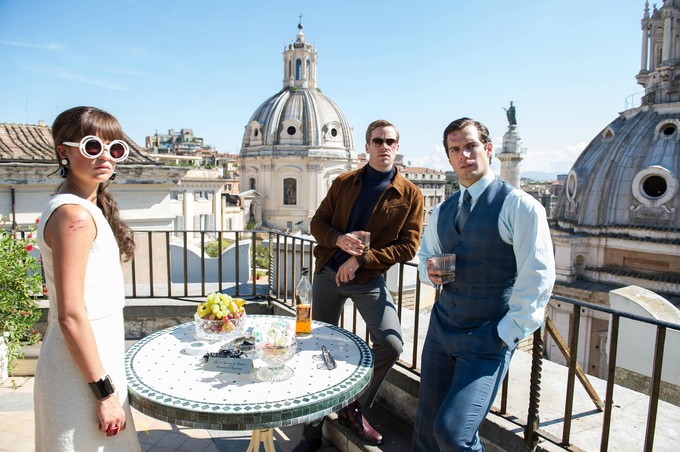 THE MAN FROM U.N.C.L.E. opens this August.
————
Glen Oliver
"Merrick"
- e-mail
- Twitter