Hey Yo, Draven here.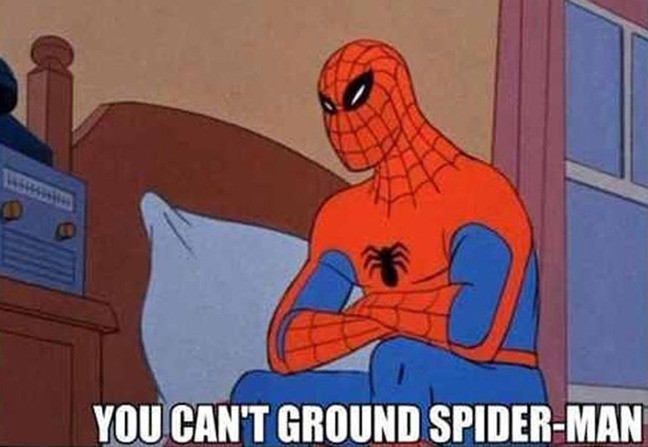 THE AMAZING SPIDER-MAN 2 was released a little over seven months ago (I know, it seems like it's been years) and the only thing that is clear about the future of Spidey is that Sony has absolutely no idea where to go with the franchise.
There were two more sequels and two spin-offs that were announced prior to the release of the second one. But almost all of the pre-ASM 2 plans seem to be out the window now. It appears that THE SINISTER SIX is still happening, but the third film was delayed by two years (and now it seems like it might not happen at all), and the VENOM spin-off doesn't seem to be a sure thing anymore.
There have since been a ton of rumors about where Sony is considering going with Spidey. Those ranged from a spinoff surrounding female Spider-Man characters, to a prequel involving Aunt May and her "mysterious" history, but the big one (and probably the most unbelievable) was that Sony was considering giving Marvel the rights to Spider-Man again.
So yeah, Sony seems to have no clue on what to do with the franchise and these recent Sony hacks (which may or may not be related to North Korea being pissed off about THE INTERVIEW) have leaked a ton of information that basically confirm this.
The Wall Street Journal has gone through e-mails that executives at Sony had about potentially partnering with Marvel Films on future Spider-Man related films:
"The e-mails reveal extensive discussions between executives at Sony and Marvel owner Walt Disney, all the way up to their respective chief executives Kaz Hirai and Robert Iger.

In an Oct. 30 e-mail, Sony Pictures president Doug Belgrad tells Ms. Pascal about a potential scenario that would see Marvel produce a new trilogy of Spider-Man movies while Sony retains "creative control, marketing and distribution."

In a separate e-mail, Ms. Pascal tells a business partner that Marvel wanted to include Spider-Man in its planned third "Captain America" movie."
WOW, so they were considering working with Marvel but don't get your hopes up just yet because according to that same report, talks "eventually broke down" and there are no plans to include Spider-Man in CAPTAIN AMERICA: CIVIL WAR or any Marvel film in the near future.
The other interesting bit in the report is that they are considering (or at least did for a time) an animated Spider-Man film from Phil Lord and Chris Miller, the highly in-demand duo, responsible for CLOUDY WITH A CHANCE OF MEATBALLS, THE LEGO MOVIE, and the two JUMP STREET films.
That still seems to be on the table but Sony execs will apparently be considering that and everything else involving the Spider-Man franchise at a summit in January. I do have a feeling that might change though, as this leak seems like it will be causing a lot of hell for Sony for at least the near future and the uncertainity
*Quick note here that has nothing to do with Spider-Man: these leaked e-mails about Sony and the insane cluster fuck that was them trying to make the Steve Jobs biopic is pretty damn amazing and eye opening. Seriously, read it.
Follow me on Twitter here!