UPDATE 11:04 AM CST USA 4 DECEMBER 2014
Here's a look at Bond's new car from the film...the Aston Marton DB10 creeated especially for the production.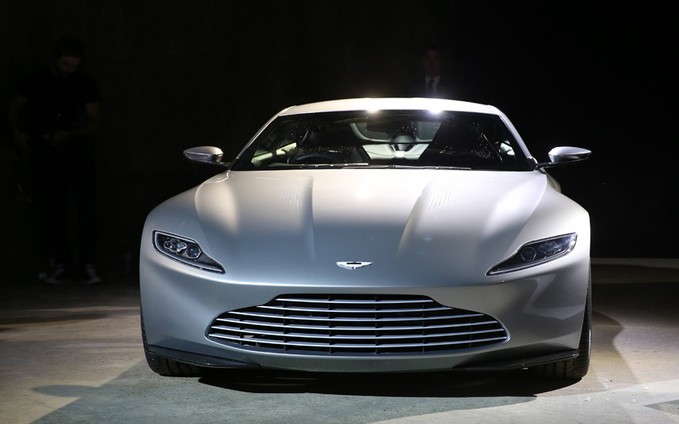 Jalopnik has this side shot...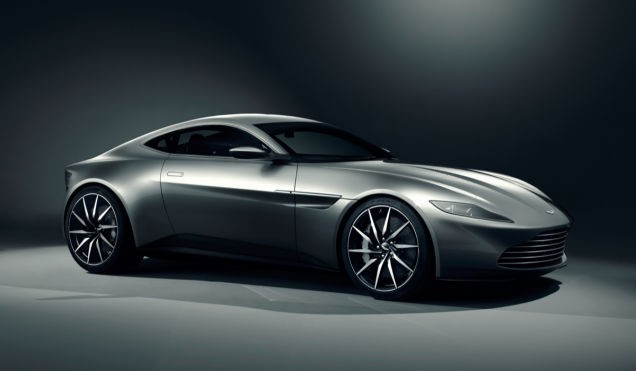 Production is now underway, with locations including London, Rome, Mexico City, Tangier, Obertilliach, as well as Erfoud, Sölden, and Lake Altaussee in Austria.

==========> ORIGINAL ARTICLE FOLLOWS <==========
Via official presentation from UK today, we now know more about the upcoming and 24th James Bond/007 movie - due on screens November.
It's called SPECTRE, an allusion to the time-tested badguy business which has vexed our favorite super agent over the years. In the past SPECTRE's acronym signified Special Executive for Counter-intelligence, Terrorism, Revenge and Extortion. Presumably the acronym will remain the same, as all activities would seem relevant to our modern world.
As previously alluded, GUARDIANS OF THE GALAXY's Dave Bautista will step into the role of Mr. Hinx, a new and "iconic" franchise villain along the lines of Jaws or Odd Job. Other new and returning cast members joining Daniel Craig in this outing include Christoph Waltz as Oberhauser. There's still murmuring that 'Oberhauser' = SPECTRE honcho Blofeld, a sentiment echoed this morning by former Bond Sir Roger Moore via his Twitter stream…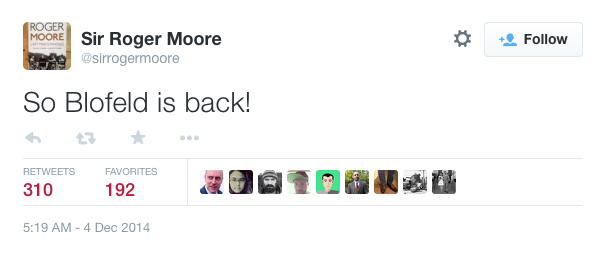 Although, perhaps Sir Roger is merely making a presumption based on SPECTRE's presence in the film.
SPECTRE will also star Monica Bellucci as Lucia Sciarra, Léa Seydoux as Madeleine Swann, Andrew Scott as Denbigh, Ralph Fiennes as M, Naomie Harris as Moneypenny, Rory Kinnear as Tanner, and Ben Whishaw as Q.
As an organization, SPECTRE's logo looks something like this…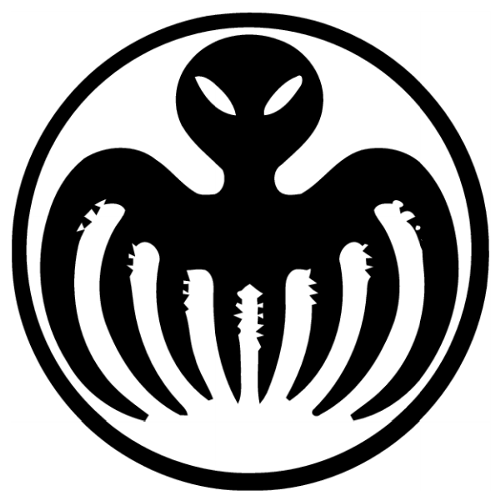 [via]
…an image nicely recalled in this film's first promo art.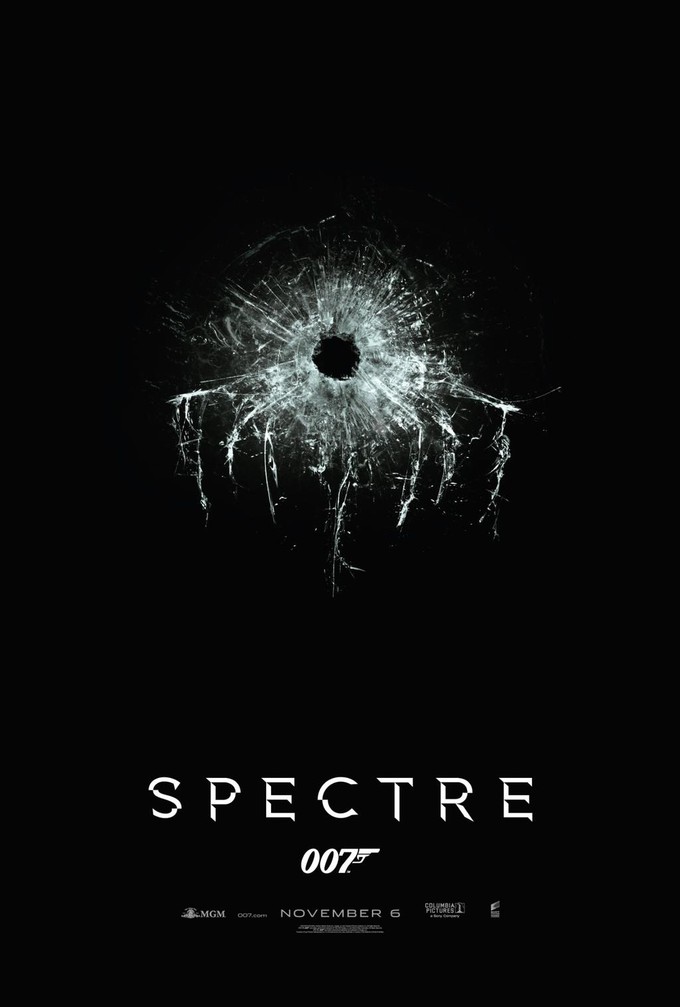 SPECTRE begins shooting today for a November 6, 2015 release.
Slightly off topic: I still can't believe QUANTUM OF SOLACE rejected Shirley Bassey's opening theme in favor of Jack White and Alicia Keys...
————
Glen Oliver
"Merrick"
- e-mail
- Twitter