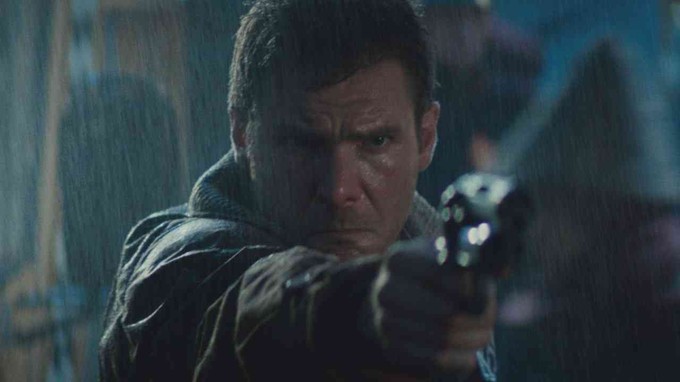 We've assumed for a long time that if the BLADE RUNNER sequel ever got off the ground, Ridley Scott would be the dude to direct it. However, in an interview with Variety, he let it slip that that might not be the case.
The interview doesn't have a direct quote from Sir Ridley, only this vague note: "Per Scott, that Alcon Entertainment production should go before the cameras within the next year, but with someone else directing (he'll produce)."
He also finally explained how Harrison Ford's Deckard will play a part in the sequel:
"Harrison is very much part of this one, but really it's about finding him; he comes in in the third act."
So, like STAR WARS VII, BLADE RUNNER 2 is all about new, young characters looking for the dude who was the hero in the previous entry. I wonder how that plays into Ridley's repeated assertions that Deckard was indeed a replicant (who would presumably have long-since expired). It's still based on the script Scott developed with original co-writer Hampton Fancher. The director says "it all makes sense in terms of how it relates to the first one," so I don't expect any UNIVERSAL SOLDIER: DAY OF RECKONING-type reinterpretation of the original characters.
As for Scott not directing, I'm sure I'm as bummed about it as any of you. Scott's vision for BLADE RUNNER is obviously a huge factor in what made it an enduring classic, and he'd have to pick someone equally talented to make a sequel stick. It will be hard enough to evoke the imagery, tone, and pacing of Scott's original, but to do all that and leave a new stamp on it seems near-impossible. He's going to need to get someone with the dramatic experience of Andrew Dominik or Rian Johnson to do this thing right, but it will probably go to someone with a more sci-fi background like Joseph Kosinski.
At least it seems certain that Ford is down. I feel like he has more leeway with older Deckard than with decades-later Han or Indy.