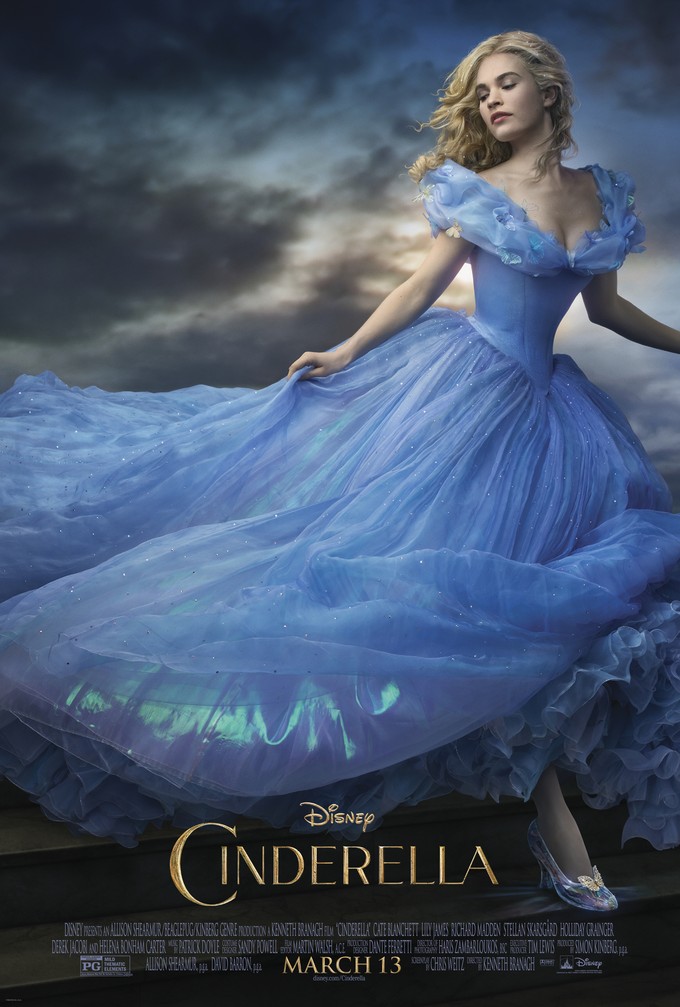 Here's our first full trailer for the Kenneth Branagh directed CINDERELLA, due on screens March 13. The film stars Lily James, Cate Blanchett, Helena Bonham Carter, Hayley Atwell, and Richard Madden.
A new poster for the film - shot by Annie Leibovitz - appears above.
Some of the stylizations here look interesting, as does some of the color work. This one smells like it'll make kajillions. KAJILLIONS!!!
————
Glen Oliver
"Merrick"
- e-mail
- Twitter