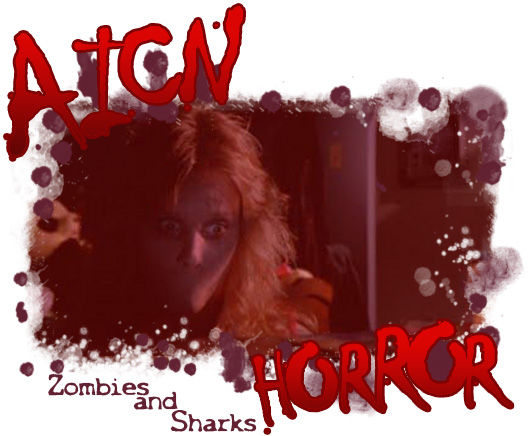 Logo by Kristian Horn
What the &#$% is ZOMBIES & SHARKS?
---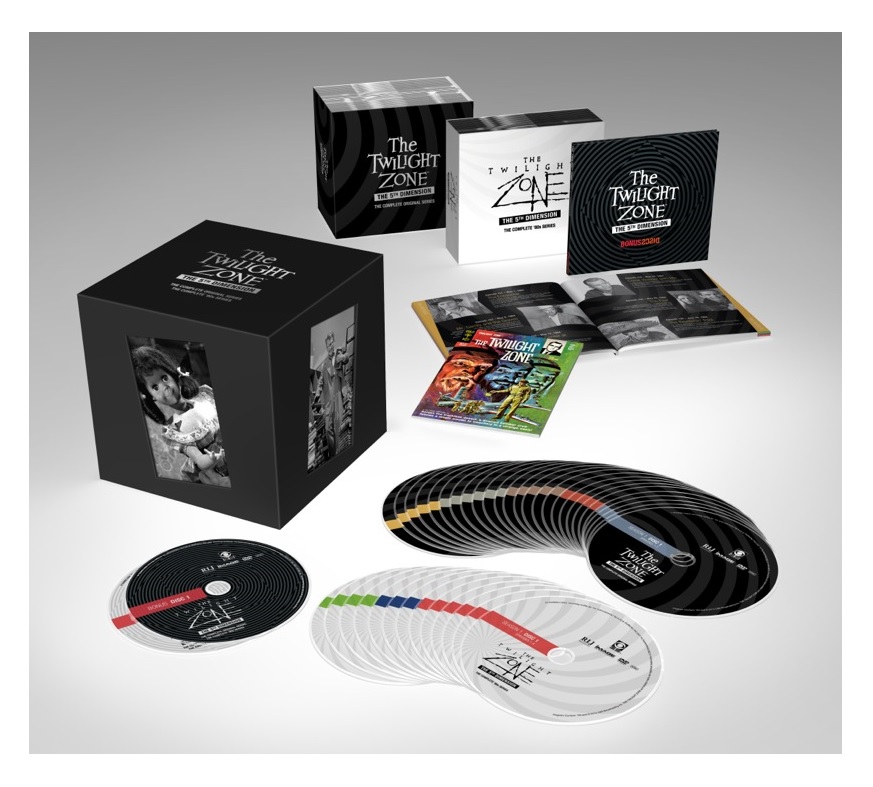 Ambush Bug
here. A while back I posted a contest offering up THE TWILIGHT ZONE: THE 5TH DIMENSION, a DVD mega-collection of both series all in one amazing box set from
Image Entertainment
. Man, this was a tough contest. There were so many great suggestions and great combinations of episodes, but out of all of them, this one from Tom Winstead felt like the most satisfying combo for a TWILIGHT ZONE movie to me.
Here is my list. A couple of creepy episodes, one intense one, and an all-around classic.

"Little Girl Lost" - Intense, intellectual, but still based on recognizable emotions. Would hopefully draw the audience right in.
"A Game Of Pool" - Another classic that would be a great showcase for two contemporary actors.
"Eye Of The Beholder" - A timeless, visually-intriguing story that should still work well in our era.
"A Stop At Willoughby" - Rod's favorite episode. Just an all-around good story and great way to end the film.
This combo had enough social commentary, solid scares, and sentimental jaunts into the past—all of which were main themes for both TWILIGHT ZONE series. Plus it pulled one from the 80's series as well. Again, this was really hard and there were a ton of fantastic suggestions, proving that TWILIGHT ZONE was one of the best anthology series of all time with plenty to choose from.
Congratulations, Tom and thanks for all who participated in the contest. Look for more contests from AICN HORROR soon! And if you're interested in picking up the set which consists of 41-DVDs containing over 20 hours of bonus features, including a brand-new documentary with never-before-seen interviews, the American Masters documentary Rod Serling: Submitted for Your Approval, numerous Rod Serling interviews, lectures and appearances as well as interviews with original cast and crew. There are also dozens of audio commentaries, a selection of isolated music scores from the Original Series and much more. Only 7,500 copies will be released, each individually numbered, and each will retail for $349.98!
THE TWILIGHT ZONE: THE 5TH DIMENSION is available for purchase from
Image Entertainment
.
Previous TWILIGHT ZONE Episode Reviews!
Season 1: Episodes 1.1-1.6, 1.7-1.12, 1.13-1.18, 1.19-1.24, 1.25-1.30, 1.31-1.36
Season 2: Episodes 2.1-2.6, 2.7-2.12, 2.13-2.18, 2.19-2.24, 2.25-2.29
Season 3: Episodes 3.1-3.6, 3.7-3.12, 3.13-3.18, 3.19-3.24
Season 4: Episodes 4.1-4.5, 4.5-4.8, 4.9-4.13, 4.14-4.18
Season 5: Episodes 5.1-5.7, 5.8-5.14, 5.15-5.21, 5.22-5.28, 5.29-5.36
Season 1 (1985): Episodes 1.1-1.3


Look for more TWILIGHT ZONE Episode Reviews soon!
---
Find more AICN HORROR including an archive of previous columns on AICN HORROR's Facebook page!