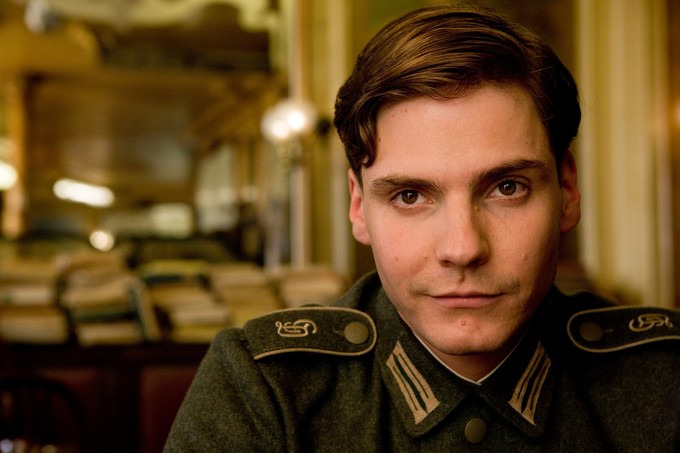 Ahoy, squirts! Quint here. Marvel has announced Daniel Bruhl has joined the cast of Captain America: Civil War to be directed once again by the brothers Russo. Bruhl was awesome in Inglourious Basterds and even awesomer in Rush.
No word on who he'll play, but we know folks like Baron von Strucker are in play by this point and that opens up a bunch of potential German characters and I'm reasonably sure Bruhl can rock a good German accent. No matter what kind of character he play in the movie, good guy or bad guy, he's a great actor and another good get for team Marvel.
UPDATE: Variety is saying they're hearing that while Bruhl will appear in Cap 3, his character will be the "main threat" of Doctor Strange. Strange and Cap were never my go to Marvel books so I'm not much help when playing the guessing game here, but there's a theory that could mean Bruhl's playing Baron Mordo. We're in the guessing game portion of this bit of news' cycle, which is kinda fun. What do you guys think?
-Eric Vespe
"Quint"
quint@aintitcool.com
Follow Me On Twitter