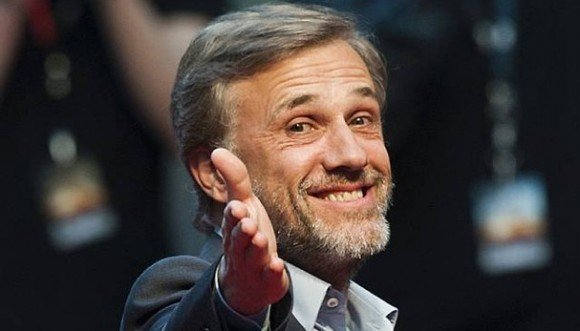 I guess Chiwetel Ejiofor didn't work out.
The Daily Mail is claiming that Christoph Waltz is onboard the 24th Bond film set to start shooting next month. Though the part is apparently a "complex one," his character is also described as "extremely cunning," and "a nemesis of sorts."
So…I guess he's the villain.
Several of Sam Mendes' SKYFALL cast members are coming back, including Naomie Harris, Ralph Fiennes, and Ben Whishaw, along with Lea Seydoux as the latest Bond Girl. Dave Bautista may also pop up as an iconic henchman.
As for Waltz, it's so obvious that I almost have nothing to say about it. He broke out fully formed in INGLOURIOUS BASTARDS, adding so much nuance and intelligence to his Hans Landa that playing a more conventional villain in GREEN HORNET felt like a significant step backwards. While you could argue Waltz is no less on-the-nose of a choice than Javier Bardem, I would say that at least Bardem didn't feel like a Bond villain we'd ever seen before.
Still, I was blown away by SKYFALL, so I'm willing to assume that Mendes knows what he's doing. I adored the way he used Bardem and Ralph Fiennes even though I thought I knew what to expect from their performances, so it's totally possible that the Oscar-winning director will get the Oscar-winning Waltz to show us some new tricks.
BOND 24: JAMES MEETS JACK orders a martini on November 6th, 2015.