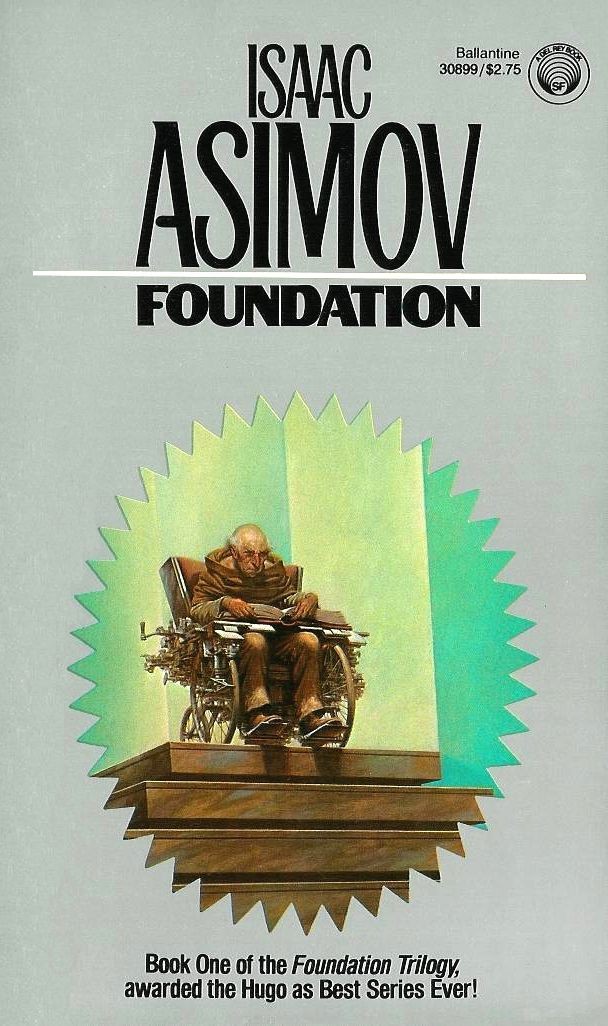 This one has been a long time coming.
There've been numerous attempts to adapt Asimov's sprawling saga for screens, the most recent of which under the auspices of disaster spectacle director Roland Emmerich only a few years ago. Thus far, all efforts have met with a fate other than success. Will this new attempt break that trend?
Seems Jonathan Nolan, who is already working with HBO on the very high profile and wonderfully cast television series based on Michael Crichton's WESTWORLD, will also be adapting FOUNDATION for the network.
"Foundation" follows mathematician Hari Seldon, who has dedicated his life to developing psychohistory, a concept that uses the laws of mass action to predict the future on a large scale. When he foresees the imminent fall of the Galactic Empire and a dark age that will last 30,000 years, he sets out to create a foundation of talented artisans and engineers to preserve and expand on humanity's collective knowledge with the hope of establishing a new empire.
…explains THIS piece at The Wrap.
Evidently, Nolan will be tackling the original three books in Asimov's seven novel cycle - FOUNDATION, FOUNDATION AND EMPIRE, and SECOND FOUNDATION.
Brother of Christopher Nolan, Jonathan may be best known to Geeks for co-writing THE DARK KNIGHT and DARK KNIGHT RISES screenplays, as well as INTERSTELLAR. Considering how sloppy the latter two titles became, it's hard not the be a little worried about how coherent FOUNDATION may feel. This said, I'm hearing nice things about WESTWORLD and have high hopes for it, so fingers crossed…
————
Glen Oliver
"Merrick"
- e-mail
- Twitter