Here's a new poster for BLACK SEA.
The film finds Jude Law's rogue submarine captain pulling together a 'misfit crew' to search the Black Sea for a downed U-boat rumored to be loaded with Nazi gold. And, of course, the enterprise doesn't unfold smoothly.
With such a cool sounding plot, and so much interesting material in the film's trailer, it seems strange (that's my nice way of saying 'insanely unimaginative') that this image is the one The Powers That Be selected to sell this picture.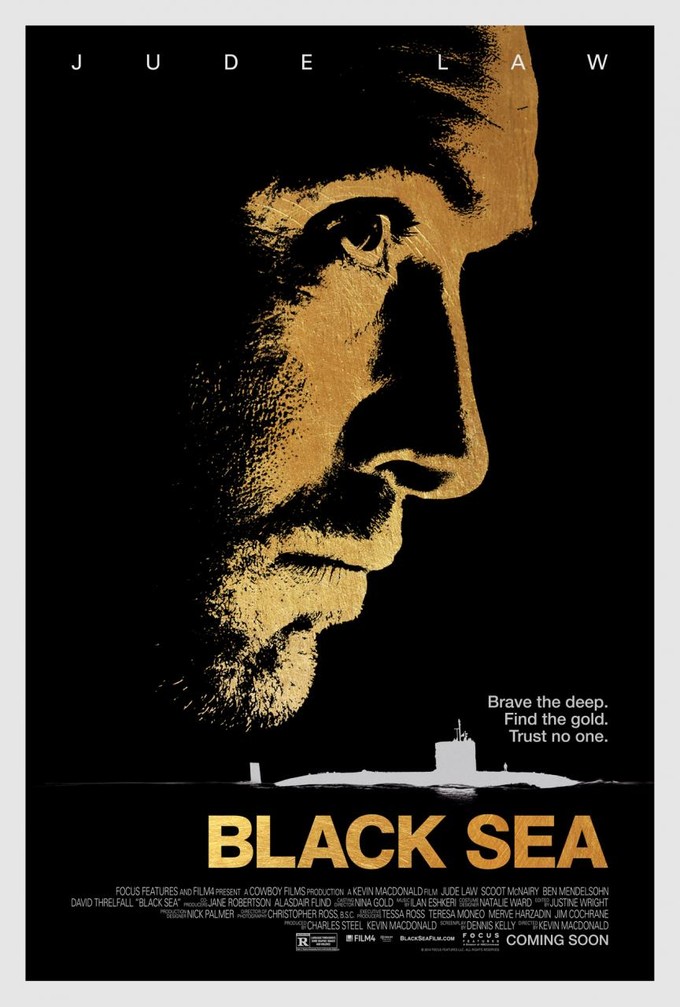 '
BLACK SEA is helmed by Kevin Macdonald (THE LAST KING OF SCOTLAND) and opens January 23.
————
Glen Oliver
"Merrick"
- e-mail
- Twitter