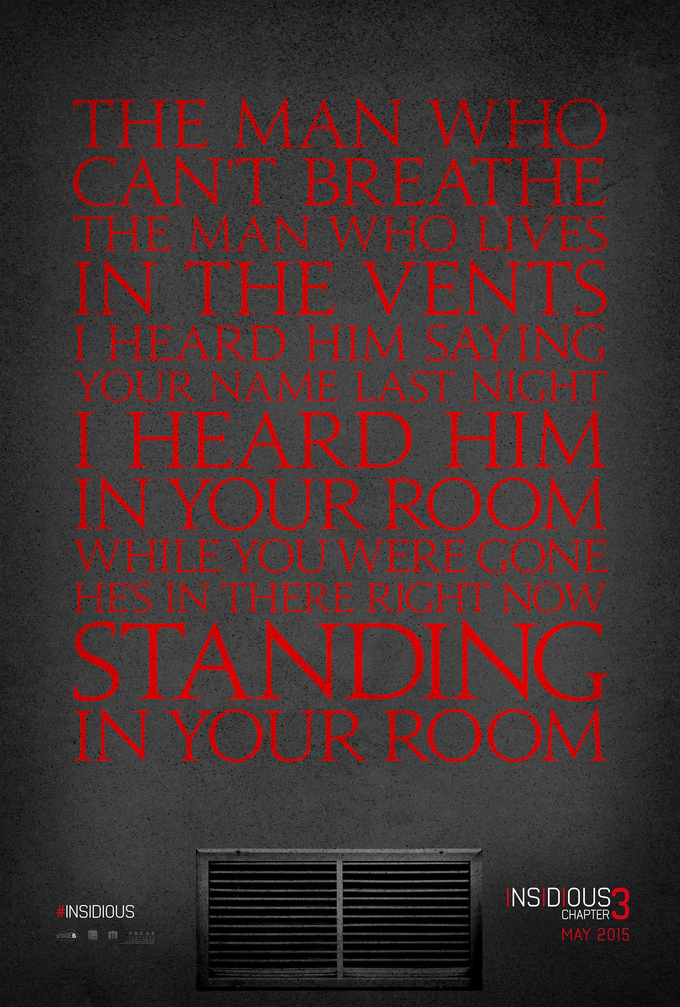 A trailer of the third INSIDIOUS film is now making the rounds - the picture is due on screens May 29, 2015.
James Wan, helmer of the first two films, is tied up with the seventh FAST AND THE FURIOUS movie and the CONJURING sequel, although he's still serving as a producer here.
Leigh Whannell, who scripted the first to installments of this franchise as well as appearing in them, will reprise both capacities for round three - while stepping up to direct as well.
You can find the trailer HERE at the INSIDIOUS Facebook page, or the same is visible through the embed below.
————
Glen Oliver
"Merrick"
- e-mail
- Twitter