Via Yahoo comes a new poster for BIG EYES, an upcoming biopic/drama about the life of artist Margaret Keane (Amy Adams) and her husband Walter (Christoph Waltz), who claimed credit for Margaret's work for some time.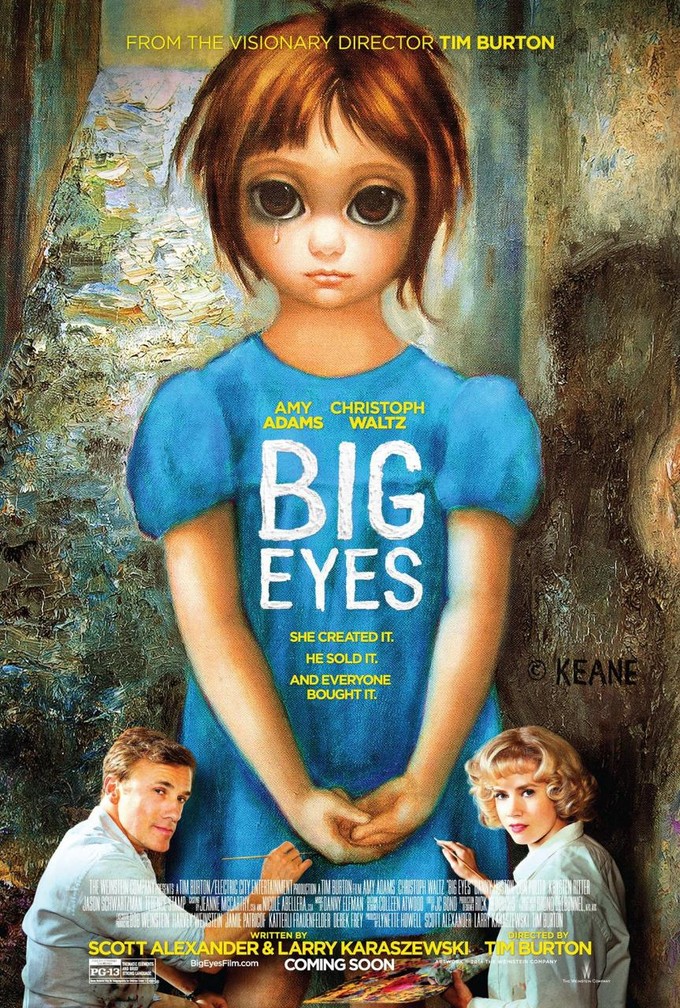 The film releases Christmas Day in the US and shortly thereafter globally. Not surprisingly, longtime Burton alum Danny Elfman will score the film.
A trailer of BIG EYES hit a few weeks ago and flew in under many people's radar. In case you missed it, here it is once more...
————
Glen Oliver
"Merrick"
- e-mail
- Twitter