Hey guys! Horrorella here...
Following the release of yesterday's poster featuring Bilbo poised for battle, Warner Bros. has released a new (probably of many - these flicks have a huge cast) character poster. This one is a close-up of a very concerned Gandalf.
As posters go, this one is terribly bland and unimaginative, but I guess we should all be glad he's not posed with his back to the camera, overlooking the smoking rubble of Middle Earth.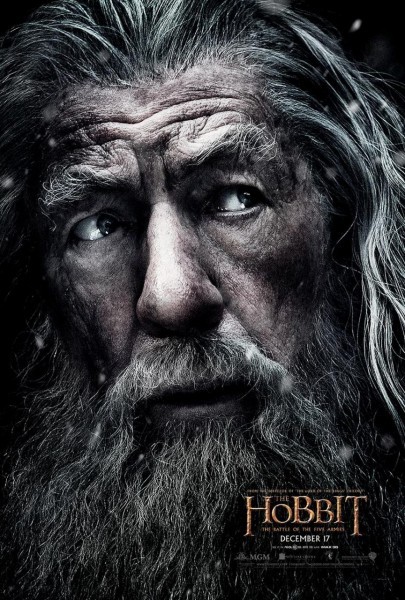 Peter Jackson's THE HOBBIT trilogy concludes on December 17th with THE BATTLE OF FIVE ARMIES.
Seriously, why is Gandalf so worried?