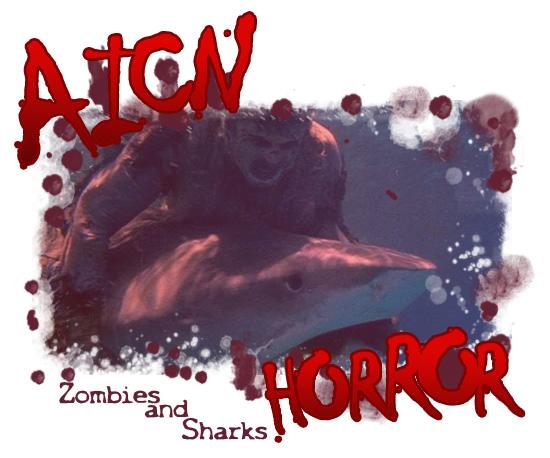 Logo by Kristian Horn
What the &#$% is ZOMBIES & SHARKS?
---
Greetings, all. Ambush Bug here. Happy Birthday to AICN HORROR which celebrates its fifth year in October! Always hoping to pass on new and exciting films for all of you ravenous readers, I have once again compiled a list counting down to my favorite horror film released since last October and covered in this here AICN HORROR: ZOMBIES & SHARKS column. Some of these films might be new to you since there isn't a lot of horror in theaters these days that aren't toothless remakes or watered down sequels. The theater just doesn't seem to be the place where the horror is at these days, I'm sad to say. Some of these films have only seen the light of day on Video On Demand or simply go straight to DVD/BluRay or digital download.

As far as how I compiled this list? Well, I simply looked over my AICN HORROR columns over the last year since October 1st, 2013 (which happens to be the birthday of this little column five years ago!) and worked and reworked a list until I had 31. No real method to my special brand of madness. We'll be counting down every day until Halloween to my favorite horror film of the year. I'll also provide a second film suggestion at the end of each post that is worth noting or missed being on the list by a little bit for those who can't get enough horror.

So let's get to it! Chime in after the article and let me know how you liked the film I chose, how on the nose or mind-numbingly wrong I am, and most importantly, come up with your own list…let's go!
#25: AT THE DEVIL'S DOOR!
Why is AT THE DEVIL'S DOOR #25? Because writer/director Nicholas McCarthy is two for two in terms of delivering the scares. Last year he did it with supernatural crime mystery THE PACT and his follow up is all the more terrifying as it shows a huge leap in confident narrative structure and genuinely horrifying scares.
You can check out AT THE DEVIL'S DOOR
on Amazon here
. Below is my review of the film from August!!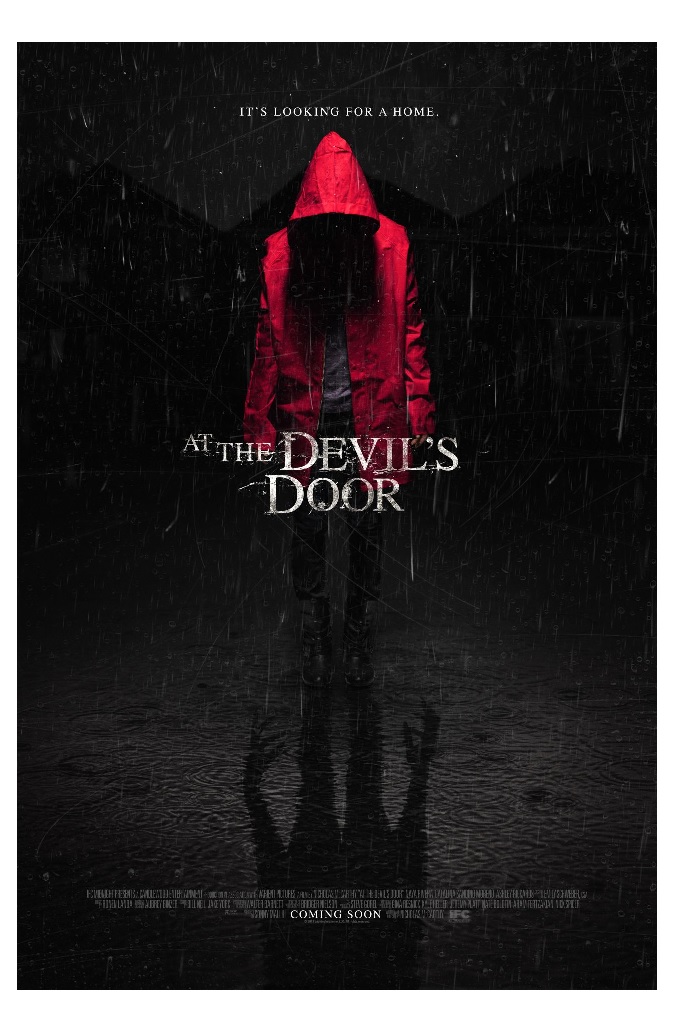 Available on DVD and On Demand from IFC Midnight!
AT THE DEVIL'S DOOR (2014)
aka HOME
Directed by Nicholas McCarthy
Written by Nicholas McCarthy
Starring Naya Rivera, Catalina Sandino Moreno, Ashley Rickards, Wyatt Russell, Arshad Aslam, Rob Brownstein, Tara Buck, Laura Kai Chen, Assaf Cohen, Nick Eversman, Kent Faulcon, Ava Acres,
Reviewed by Ambush Bug
Filmmaker Nicholas McCarthy caught my attention last year with his horrific ghost story of indescribable terror, THE PACT (
reviewed here
). He returns with his sophomore effort, AT THE DEVIL'S DOOR, I'm happy to say he's got another winner of a horror film on his hands.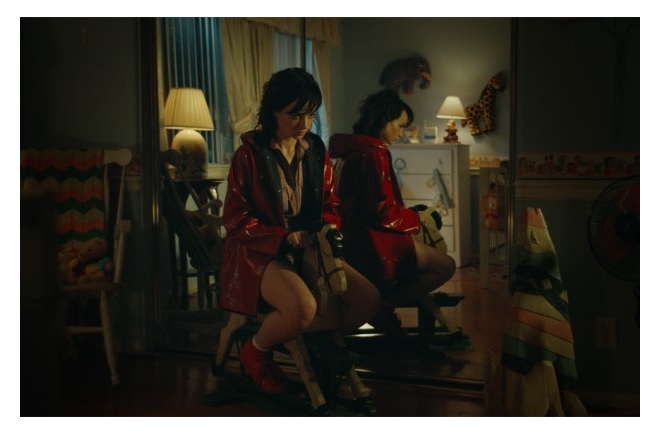 Playing with both timeline and narrative structure, McCarthy offers up a somewhat complex tale of ghosts and demons with a little bit of witchcraft tossed in for good measure. The story is an unconventional one, but tells the tale of a demon with a singular purpose: find the one body that is right for him to take over completely. Throughout the story, this demon takes residence in a few people and as the tale spans different locales and times, the demon's goal is the one thing tying it all together.
Three women are tragically linked to the demon's designs. The opening scene has a young girl talked into selling her soul to a witch doctor by her boyfriend. We then trip forward in time to meet a pair of sisters, Vera and Leigh (GLEE's Naya Rivera &, Catalina Sandino Moreno, respectively). Leigh is a real estate agent trying to sell a house with a dark past and Vera is an aimless artist who fears being alone all her life. When Leigh starts seeing the girl from the beginning of the film (Ashley Rickards from MTV's AWKWARD) wandering around the empty house, she is led face to face with the demon--but Leigh is not who the demon wants.
The story is much more complex that your typical demon possession yarn. The demon possession is the common touchpoint of the film, and it's established well and early, so no matter when or where the story goes, it's easy to understand by following the demon's burned footprints. McCarthy does a great job of making the leaps in time and place easy to follow, allowing the strength of the female leads to carry us along the way wherever they take us.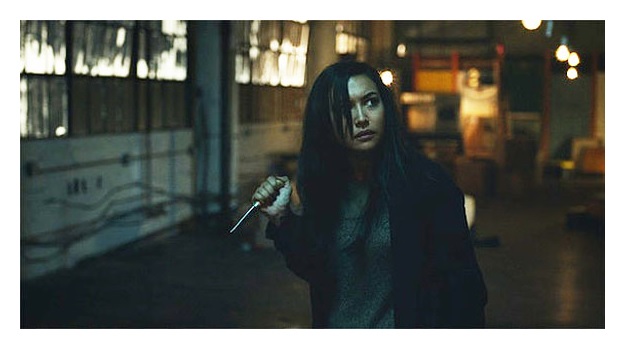 Lately, there seems to be a substitution of scares for Don Music head slams onto a keyboard. These sudden sharts of music are effective in unnerving the viewer, but these are empty scares filling space left for actual scary things to occur. There are plenty of music whammies in AT THE DEVIL'S DOOR, but what separates this film from the usual vacant fodder is that the musical punches are accompanied by equally frightening visuals. There are no false scares in AT THE DEVIL'S DOOR, just creepily set up scenes and visuals (accompanied by the music bump) that are the stuff of pure, uncut nightmare.
AT THE DEVIL'S DOOR is an unconventionally told version of a common tale, but with some fantastic performances by the female leads, some absolutely horrific shocks, one scary-ass demon, and a handling of suspense that is more potent than any I've seen in recent horror films, this is one horror film that is anything but common.
---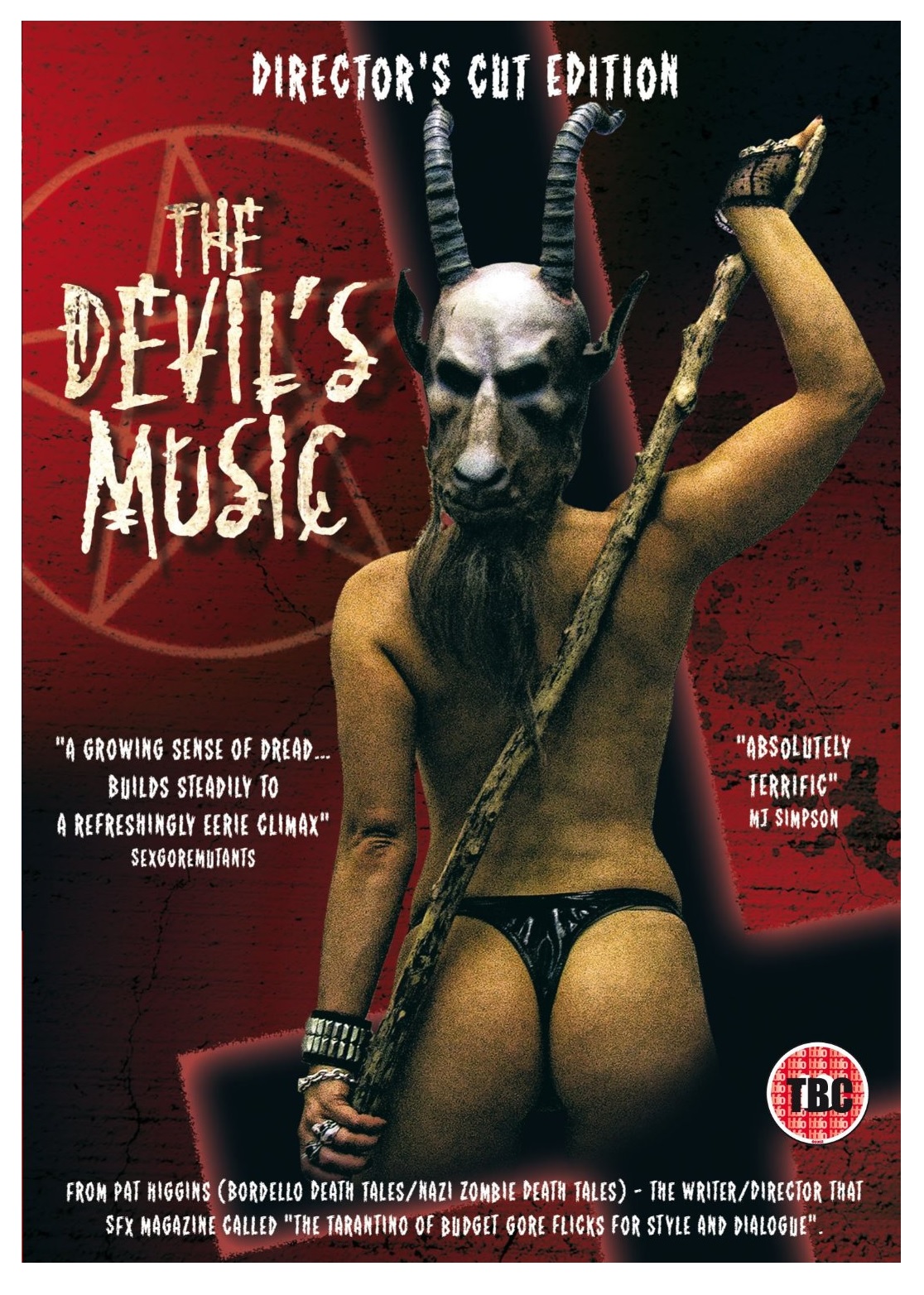 Worth Noting: THE DEVIL'S MUSIC!
Filmed as a documentary, director/writer Pat Higgins paints a highly detailed and fundamentally sound little mock-doc about a punk rock goddess, an obsessed fan, and an all too altruistic pop star who collide and make sparks that rain down like blood in THE DEVIL'S MUSIC. Higgins is patient with the info, making each reveal add a piece to a complex puzzle filled with pieces of super-stardom and rabid fandom. Though it was released way back in 2008, a new extended director's cut just landed and it's definitely worth checking out if you like your scares in the mock-doc or more accurately, shock-doc format.

Check out my full review of the film here and you can find it on Amazon here!






---
The Countdown so far!
#31: DISCOPATHE (worth noting: STAGE FRIGHT)!
#30: STALLED (worth noting: CHRYSALIS)!
#29: RIGOR MORTIS (worth noting: I AM A GHOST)!
#28: GHOST TEAM ONE (worth noting: HYSTERICAL PSYCHO!
#27: THANATOMORPHOSE (worth noting: CONTRACTED) !
#26: LIFE AFTER BETH (worth noting: EVIL FEED)!
See ya tomorrow, folks, as I count down the best of the best covered in AICN HORROR since October 1st, 2013!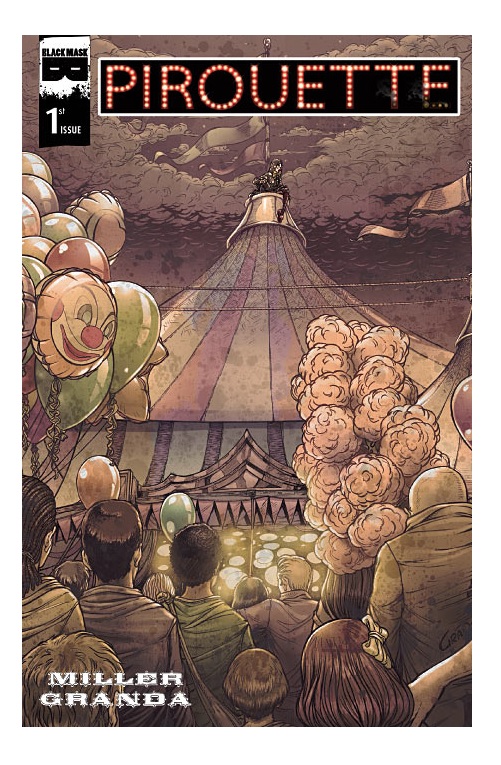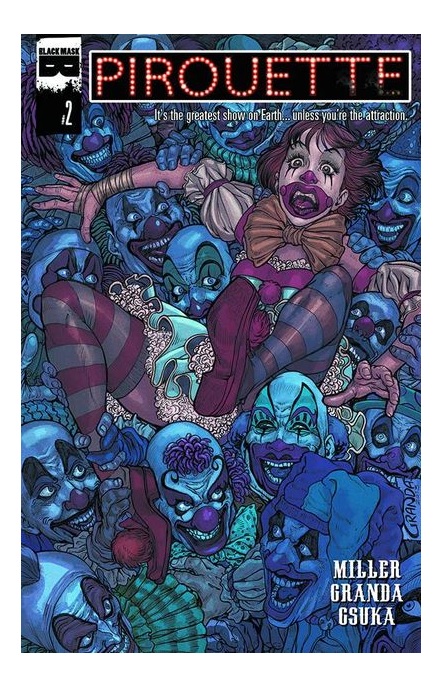 Ambush Bug is Mark L. Miller, original @$$Hole/wordslinger/writer of wrongs/reviewer/interviewer/editor of AICN COMICS for over 13 years & AICN HORROR for 4. Follow Ambush Bug on the Twitters @Mark_L_Miller.

Be sure to tell your comic shop to order his new comic PIROUETTE (out now!) from Black Mask Studios!!
---
Find more AICN HORROR including an archive of previous columns on AICN HORROR's Facebook page!