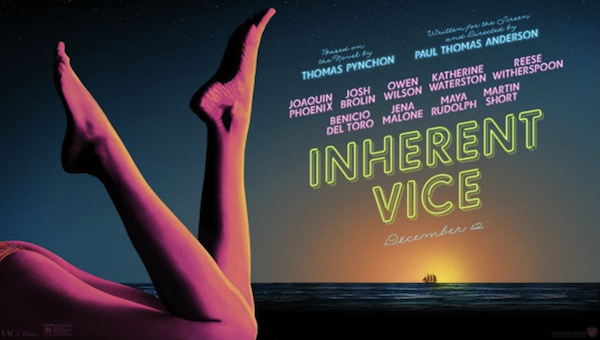 Jeremy here...
It's about goddamn time.
With its New York Film Festival premiere less than a week away, Warner Bros finally decided to drop the first trailer for Paul Thomas Anderson's INHERENT VICE on us. Was it worth the wait? You tell me.
Anderson has said that he looked to the Zucker/Abrahams/Zucker movies for inspiration in adapting Thomas Pynchon's oddball private eye yarn to the big screen. There are certainly some huge laughs in this trailer, but I'm pretty sure Anderson's film isn't a slapdash, gag-laden affair. The use of Sam Cooke's "Wonderful World" gives off a sense of wistfulness - provided you can block out the vivid memory of John Belushi destroying a cafeteria buffet line. It looks like Anderson's got something totally sui generis in store for us on December 12th. I can't fucking wait.