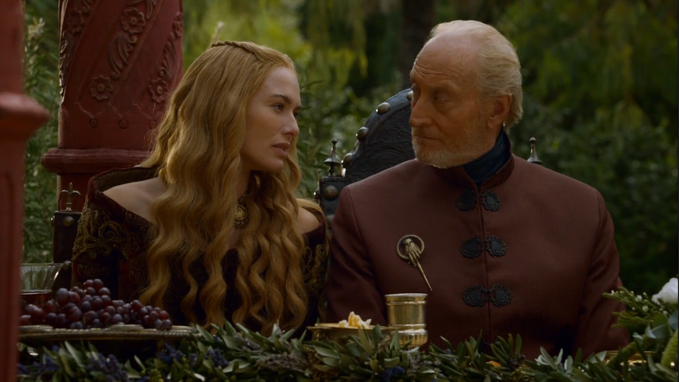 After snagging Lily James from DOWNTON ABBEY, Jack Huston from BOARDWALK EMPIRE, and Matt Smith from DOCTOR WHO, Burr Steer's PRIDE AND PREJUDICE AND ZOMBIES has landed two big-named exports from another cable series: GAME OF THRONES.
Lena Headey and Charles Dance, better known to many as Cersei and Tywin Lannister, have joined the adaptation of Seth Grahame-Smith's 2009 novel, which will be distributed by Screen Gems. It hasn't been announced just who they're playing, but my guess is that Dance is playing Mr. Bennet, father to the main character of Elizabeth, and that Headey's lined up for Lady Catherine de Bourgh, Mr. Darcy's wealthy (and domineering) aunt.
Even if it does seem a bit obvious to crib much of your English-accented cast from DOWNTON ABBEY, DOCTOR WHO, and GAME OF THRONES, it's undeniable that Headey and Dance are formidable talents, both of whose name value has risen significantly due to GOT. That's disregarding their memorable, borderline-iconic turns as Ma-Ma in DREDD and the villain in both THE GOLDEN CHILD and LAST ACTION HERO, respectively ("I've just shot somebody, and I did it on purpose!!"). Watching them spar onscreen as father and daughter was a joy for the seasons of GOT where Dance was a major presence on the show; knowing that they very well might be exchanging more poisonous glances at one another does as much as anything else to bolster my interest in this long-awaited adaptation.
What do fans of the novel think? Would Headey and Dance be well-acquittted for the roles of Lady Catherine and Mr. Bennet?
PRIDE AND PREJUIDICE AND ZOMBIES brings all your favorite TV stars together sometime in 2015.