Fox has announced that THE SCORCH TRIALS, a sequel to THE MAZE RUNNER, will hit screens September 18 of next year.
For those who haven't been following the first film, it just opened in theaters over the weekend. Leaving the question: how are they gonna knock out a film of this size within a year? Presumably they've already done a bit of work on it already? Which may account for why this piece of concept art, also released by Fox this weekend, exists.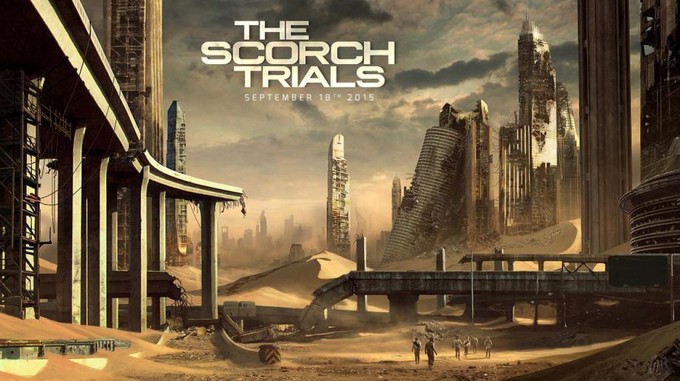 There are two other books in the literary series on which these films are based: THE DEATH CURE and THE KILL ORDER (a prequel). No word yet on their big screen disposition.
I haven't seen MAZE RUNNER yet. As I've previously indicated here on the site, it looked promising and I have, indeed, heard good things about this picture. Looking forward to checking it out this week…
————
Glen Oliver
"Merrick"
- e-mail
- Twitter