We tend to kick around contemporary movie posters here on the site for looking photoshopped and creatively lazy. The 'hero' standing with his back to us. The unimaginative head shot. And so forth…
Here's an new poster for NIGHT AT THE MUSEUM: SECRET OF THE TOMB which at least tries to be something distinctive and memorable, albeit inspired by the Relativity works of M.C. Escher, which also fueled that scene in LABYRINTH.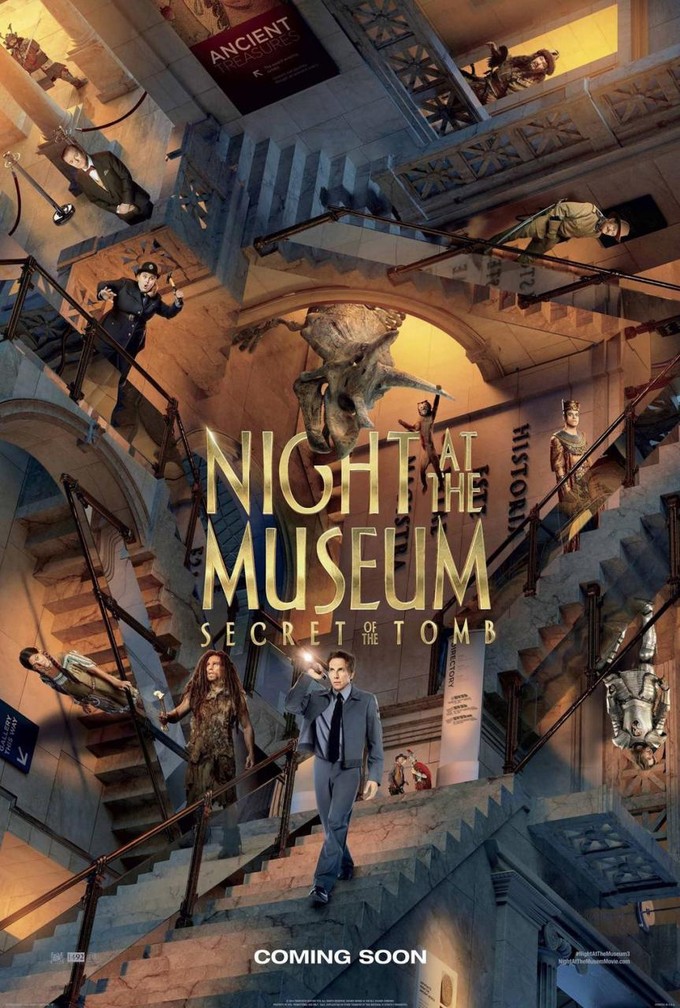 SECRET OF THE TOMB opens November 19.
————
Glen Oliver
"Merrick"
- e-mail
- Twitter