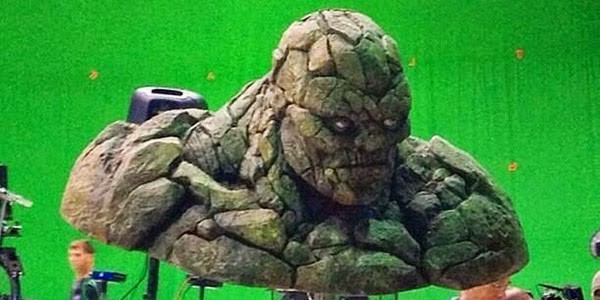 I know some of you were dying to see Michael Fassbender in chainmail, but let's face it: there was no way that ASSASSIN'S CREED was going to make that August 2015 release date.
Fox has finally given up on their hopes that their Justin Kurzel-directed, Michael Fassbender-starring CREED adaptation would be ready for theaters with less than a year of production/post-production time, and has pushed it back indefinitely. They're sliding Josh Trank's FANTASTIC FOUR into it's previous August 7th, 2015 slot, pushing it back almost 2 months from its original June 19th release date.
While Fox has to write off all the hustling they were doing to get CREED out in time, this is a good move for FF4. instead of going directly up against Pixar's INSIDE OUT, and getting sandwiched in between JURASSIC WORLD and TED 2, now they have only GOOSEBUMPS to worry about that weekend, the POINT BREAK remake from the week before, and THE MAN FROM U.N.C.L.E. on the 14th. So instead of being another high profile release in a sea of high profile releases, it now basically has the month of August all to itself the same way GUARDIANS did this year.
But I hope you weren't waiting with bated breath for that ASSASSIN'S CREED movie. As Fassbender gets bigger/more serious, there's as much of a chance as ever that it just, plain, will never happen.
Then again, we said that about a certain Merc with a mouth, but things are lookin' up on that front...
FANTASTIC FOUR will occupy the Baxter Building on August 7th, 2015, while ASSASSIN'S CREED, well, that's anybody's guess really.