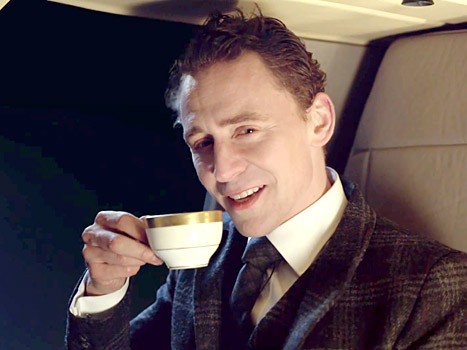 Legendary surprised us at Comic-Con with that SKULL ISLAND teaser, but without a director, star, or even a real premise in place, they didn't get quite the monstrous (heh) reaction they may have hoped for. They hired Max Borenstein to script and reportedly pursued Joe Cornish to direct, but today we know who will direct and star in Legendary's King Kong prequel:
"Tom Hiddleston in Joran Vogt-Roberts' SKULL ISLAND"
Vogt-Roberts has been hot since his THE KINGS OF SUMMER played at Sundance two years ago, and it seems he's following in the footsteps of Gareth Edwards and Colin Trevorrow by getting a huge franchise monster flick to follow up his indie flick with. We know nothing about his and Borenstein's take on this story, except that it will explore the origin of both King Kong and the island that houses both him and a bunch of really resilient dinosaurs.
We have no idea who he's going to play, but getting Tom Hiddleston for this movie seems like a great move. He's one of those guys who has a boatload of fanboy street cred without the price tag of a more proven leading man, and "Loki meets King Kong" is as sexy of a logline as they've got at this point.
If they're going back to King Kong's origin, then this has to predate the 1930's setting of KING KONG by a good chunk of time. Hiddleston as an adventurous Imperial English explorer looking to conquer new lands for King and country, perhaps?
Deadline merely mentions Thomas Tull and Jon Jashni's "ambitious run that exercises their inner fanboy fantasies," but Hollywood Reporter implies a more ambitious intention with, "Legendary sparked to a full exploration of the story that parallels its other monster-themed productions."
Why, I wonder, did they "spark" to something that could fall into line with their other two massive monster franchises, GODZILLA and PACIFIC RIM? Could they be doing what, oh, every other studio in town is doing and setting the stepping stones for an eventual team-up flick with all their heavy hitters?
No chance, right?
SKULL ISLAND is open for tourists on November 4th, 2016.