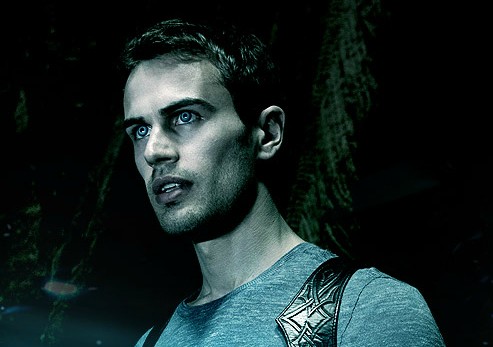 Remember Theo James' David in UNDERWORLD: AWAKENING?
…yeah, I didn't see it either. I actually sort of hate this series.
Apparently, David was sidekick to Kate Beckinsale's Selina in that fourth Vampire/Lycan showdown, and will step up as the lead of the next film in the franchise.
James blew up this year in DIVERGENT, but luckily, the studio had an option on him from his AWAKENING contract, so he's forced to slum it with the blue contacts and phony fangs in the second Beckinsale-free UNDERWORLD movie.
There are "two new female characters," one of whom I'm guessing is Eve (originally played by India Eisley), the daughter of Selina and Scott Speedman's Michael, also introduced in AWAKENING. Also no word as-of-yet as to who will direct this five-quel, but don't expect franchise creator (and Mr. Beckinsale) Len Wiseman to return after a two-film absence.
I didn't hear the best things about James' performance in DIVERGENT, so I don't think his presence here is going to spark new interest in this franchise (aside from some beefcake hunters). Personally, I can't even believe they're going ahead with this (the same way I couldn't believe they were making a second, or a third, or a fourth), but this series keeps making money, so someone out there must like it, right?
Right??
RIGHT???!!