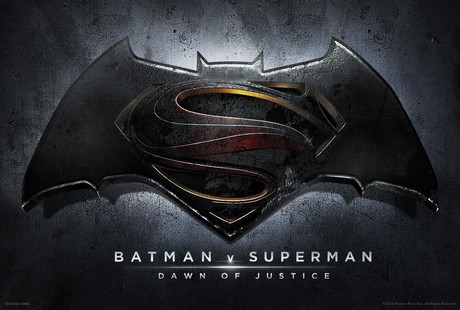 Via amacro13 on Instagram, BatmanNews, and AICN reader Matt comes our fullest/most detailed look to date at the Batmobile which'll feature in 2016's BATMAN v SUPERMAN: DAWN OF JUSTICE.
My older son played with a series of Mech(ish) toys in the late 90s - which featured a car component this design very much reminds me of. I can't recall the name of the exact line at the moment, but if I find it, I'll post a picture comparison.
As for the Batmobile itself? I imagine this'll divide fans, much like Nolan's Tumbler did. Personally, I don't mind this new ride - there's a 'homegrown-but-militarized,' steroidal dune buggy/goin' muddin' vibe to it which I think could work well for the Bruce Wayne/Batman character.
What do you think?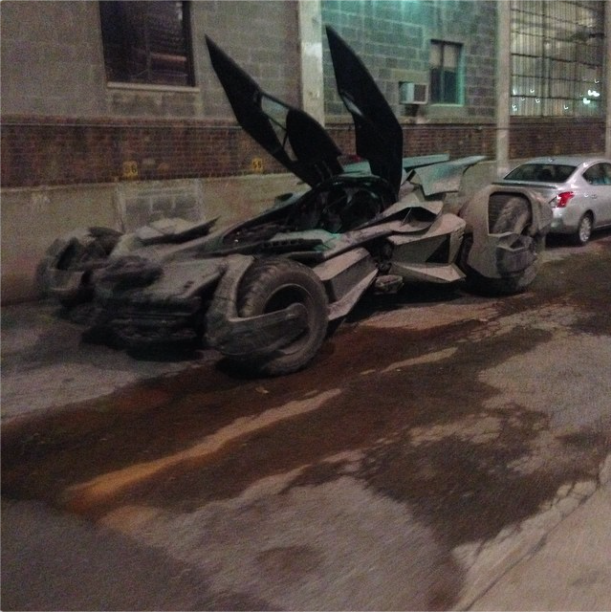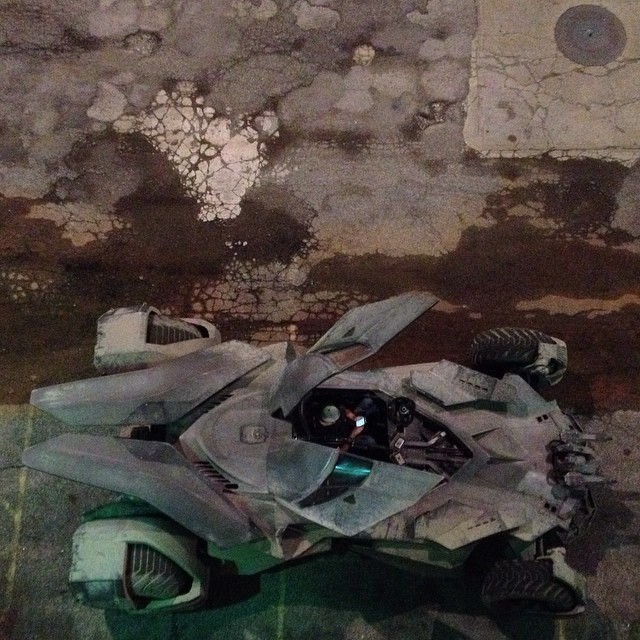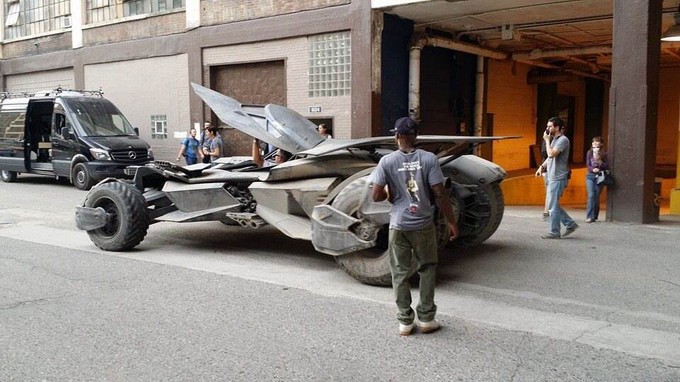 Click the links above to find a few additional images.
————
Glen Oliver
"Merrick"
- e-mail
- Twitter