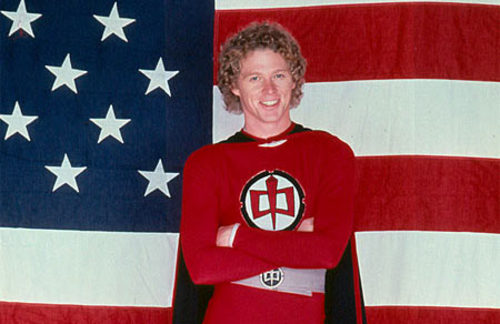 The Fox pilot is being scripted by former "Late Show With David Letterman" head writer Rodney Rothman, who went to write for Judd Apatow's "Undeclared" before writing last year's "Grudge Match" and this year's "22 Jump Street."
"22 Jump Street"/"Lego Movie" directors Phil Lord and Chris Miller are executive producing the project (which probably means they'll consult on the script, direction and casting).
ABC's early-1980s TV series was sort of a comedy take on DC Comics' Green Lantern, with extraterrestrials handing a schoolteacher named Ralph Hinkley a bright-red unitard that gives its wearer a wide variety of superpowers, including flight and great strength. Hinkley promptly loses the suit's instruction manual and acquires an FBI man assigned to keep an eye on him.
If it goes forward, the new Fox series will focus on an inner-city teacher named Isaac.
Lord and Miller got their starts in TV, notably by creating another sci-fi comedy series, "Clone High," for MTV. They also wrote and directed "Cloudy With A Chance of Meatballs."
Find all of Deadline's exclusive on the matter here