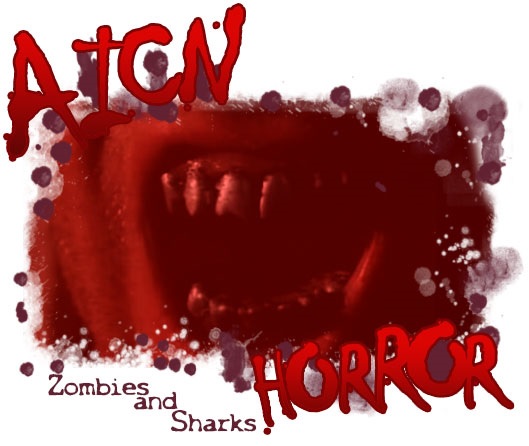 Logo by Kristian Horn
What the &#$% is ZOMBIES & SHARKS?
---
Greetings, all. Ambush Bug here with another AICN HORROR: ZOMBIES & SHARKS column. If you dare to scroll down a bit, you'll find haunted castles, a killer clown, frontier fears, border-jumping monsters, anal probes, dead debutantes, possessed poppas, castrating mamas, demon clouds, 80s TWILIGHT ZONEs, another scary book review, and a howl to the chief!
Today on AICN HORROR

(Click title to go directly to the feature)
Book Review: SUFFER THE CHILDREN Novel (2014)
The Boo Tube: TWILIGHT ZONE 80s THE COMPLETE SERIES Season One Episodes 1-3 (1985)
Retro-review: THE LEGEND OF HELL HOUSE (1973)
Send in the Clowns: SLOPPY THE PSYCHOTIC (2012)
THE FORBIDDEN GIRL (2013)
MY FAIR ZOMBIE (2013)
PRESIDENT WOLFMAN (2012)
MOEBIUS (2013)
REVELATION TRAIL (2013)
THE POSSESSION OF MICHAEL KING (2014)
Advance Review: SAVAGELAND (2013)
Advance Review: EXTRATERRESTRIAL (2014)
And finally…Light's Out: Visitor From Hades!
---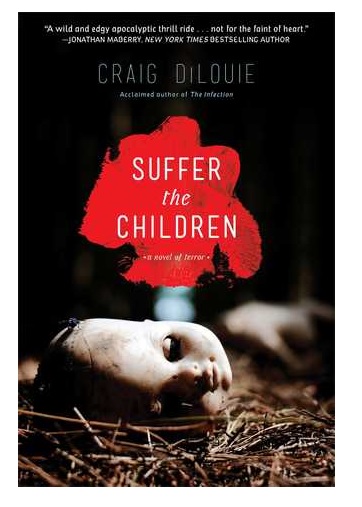 Book Review: Available now!!
SUFFER THE CHILDREN Novel (2014)
Written by Craig DiLouie
Published by Simon & Schuster (Gallery Books)
Find out more about this book here on Facebook here
Reviewed by BottleImp
From George Romero's iconic NIGHT OF THE LIVING DEAD right up to THE WALKING DEAD comics and television show, the horror subgenre of ambulatory cadavers has never been solely about the monsters shuffling (or in some latter-day cases, sprinting) to your door. The best zombie stories are the ones that deal with the psychological ramifications of such an event. Sure, we all want to see the gory close-ups and gruesome special effects makeup, but what makes the zombie trope compelling is seeing how the remnants of humanity deal with death literally staring them in the face. Craig DiLouie puts a twist on this theme, asking his readers to imagine a fate more horrible than death by tapping into a fear buried deep in nearly every man and woman's heart: the death of one's child. The result is the brilliantly, brutally grim SUFFER THE CHILDREN.
In his novel, DiLouie creates an epidemic that mysteriously kills every child on the planet within a matter of days. This disease, dubbed the Herod Syndrome, causes any prepubescent boy or girl (and that includes the unborn) to die, leaving their parents and the world at large to grieve and try to cope with the massive ramifications of such a huge loss. But the true horror of the book begins when the dead children wake up three days later—many of them in body bags in massive, quickly dug mass graves—and return to their homes. These children appear to be alive but nearly catatonic, and when a "cure" is found that seems to bring the children back to their living selves, the parents believe that their nightmare has ended. In fact, this is where the real nightmare begins.
Much like Romero's groundbreaking film, SUFFER THE CHILDREN gets its power from focusing on a small group of individuals to represent a microcosm of the events affecting the entire planet. The characters are archetypes of suburban life: there's the traditional family of 2.5 kids and a dog, where the mother runs a day care center from the house while the father supports his family with a blue-collar job; the single mother who worries endlessly about her sickly son; the compassionate local pediatrician and his wife who lost their own child years prior to the events of the Herod Syndrome. What is fascinating and terrifying is how the society made up of these perfectly normal people quickly dissolves into anarchy in the face of this tragedy. And the most horrific part of all is that the acts of violence committed by these once-average, everyday suburbanites are done not out of hatred or vengeance, but out of love. In describing the disintegration of the characters' morals in order to save their children, DiLouie posits this question to the reader: just how far would you be willing to go to keep your child alive?
Though I was slightly disappointed that the resurrected children were largely the driving force of the plot rather than the book's focus (I love the horror subgenre of The Evil Kids, creeps me out every time), I can't argue with the emotional impact that SUFFER THE CHILDREN delivers. DiLouie has taken a premise that is unbelievable and made it all-too-palpable, even crafting a pseudoscientific explanation for the cause of the Herod Syndrome. More important than the novel's verisimilitude, however, is that the book attacks the reader's most vulnerable, primal fears, showing us the dark side of unconditional love. And like the most memorable horror stories, SUFFER THE CHILDREN gives the reader a glimpse of the true monster in the reflection of a fractured mirror. Though this book may be a disappointment to those looking for action and gore, the deeply disturbing dread of SUFFER THE CHILDREN will linger in the minds of the readers long after the final page has been turned.
When released from his bottle, the Imp transforms into Stephen Andrade, an artist/illustrator/pirate monkey painter from New England. He's currently hard at work interpreting fellow @$$Hole Optimous Douche's brainwaves and transforming them into pretty pictures on AVERAGE JOE, an original graphic novel to be published by Com.x. You can see some of his artwork here.
---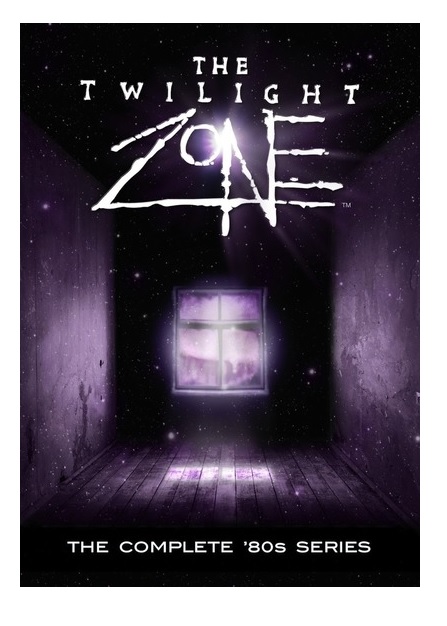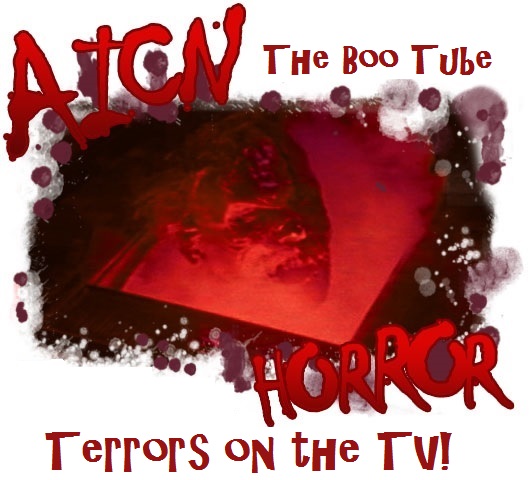 Collecting the entire series in a new Collector's Box Set on DVD from Image Entertainment!
TWILIGHT ZONE 80s THE COMPLETE SERIES (1985)
Season One Episodes 1-3
Retro-reviewed by Ambush Bug
From 1985-1989, Rod Serling's classic series TWILIGHT ZONE was revitalized for the modern age. Starring some very recognizable faces, I barely remember watching these episodes, so looking back on each episode one at a time is sure to be fun. These hour-long episodes usually consisted of two stories, and with Image Entertainment releasing an awesome box set collecting every episode, the series can now be enjoyed again.
While I am almost finished with my coverage of the original TWILIGHT ZONE series, I promise to return to that one in two weeks to finish it up as well as wrap up my coverage of the MONSERS TV Series which will continue next week. Until then, let's travel back to 1985, which introduced a whole new generation to THE TWILIGHT ZONE!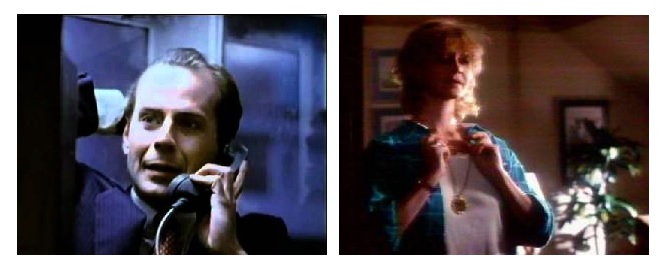 Episode 1.1: Shatterday/A Little Peace & Quiet
Directed by Wes Craven
Written by Alan Brennert (teleplay Shatterday), Harlan Ellison (based on a short story Shatterday), James Crocker (story/teleplay A Little Peach & Quiet)
Starring Bruce Willis, Dan Gilvezan, Murukh, John Carlyle, Seth Isler (Shatterday segment)
Melinda Dillon, Greg Mullavey, Virginya Keehne, Britanny Wilson, Joshua Harris, Judith Barsi, Clare Nono (A Little Peace & Quiet segment)
Episode one of this new series starts out with a bit of a whimper, though there is some star power involved here. From a story by Harlan Ellison, Bruce Willis plays a man who accidentally calls his home to find his doppelganger has stepped in and taken over his life. This isn't a new concept, but while it's apparent that Willis has star potential, there's a very drab and depressed tone to this episode making every minute drag endlessly. Wes Craven directed this snoozer, but it's not one of his better ones.
The second feature is much more impressive as it stars A CHRISTMAS STORY's Melinda Dillon as an overworked housewife who just needs a little peace and quiet. When she accidentally unearths a golden necklace from her backyard, she gains the power to stop time and start it back up again freezing everyone in place while she enjoys the serenity and solitude. Dillon enjoys this power but, this being a TZ episode, there is a dark twist at the end. For some reason, this episode stuck with me and I remember it to this day even though I was only around 11 when it aired. This one was also directed by Craven and is able to showcase some of his talents better than the first, especially the scenes where Dillon takes such pleasure in her quiet world and the final tension filled moments which feel more like a TZ from Serling's era than anything else in this first batch of stories.

Episode 1.2: Wordplay/Dreams For Sale/Chameleon
Directed by Wes Craven (Chameleon/Wordplay), Tommy Lee Wallace (Dreams For Sale)
Written by Rockne S. O'Bannon (Wordplay), Joe Gannon (Dreams For Sale), James Crocker (Chameleon)
Starring Robert Klein, Annie Potts, Adam Raber, Robert Downey Sr., Brian Bradley (Wordplay segment)
Meg Foster, David Hayward, Vincent Guastaferro, Lee Anthony, Deanna Purdy, Kristi Purdy (Dreams For Sale segment)
Terry O'Quinn, Ben Piazza, John Ashton, Steve Bassett, Iona Morris, Alma Martinez, Chad Hayes, Lin Shaye (Chameleon segment)
Wes Craven returns to direct two of the three episodes of this installment. The first being "Wordplay", where Robert Klein appears to be the only person not with the program as language shifts and swirls out of control right in front of him. I enjoyed the subtle way in which the change occurs in this episode which ends on a downer of a note as Klein really doesn't deserve the sad fate he finds himself stuck in trapped in a world where the words he grew up understanding have all of a sudden swapped meanings.
The second feature is a quickie with Meg Foster as a woman who seems to be enjoying an idyllic afternoon with her beautiful family, but when the family members act erratically, we find out there's something not kosher with everything. This one is too short and plays out way too quickly. Sure it works as a quickie, but I think it's selling the concept too short as it could have been much more interesting had more time been given to get to know the characters and get into the problem at hand. As is, this mini-segment by HALLOWEEN III director Tommy Lee Wallace is over before you know it.
The final episode is made awesome by its cast. LOST's Terry O'Quinn plays a scientist who while investigating a camera brought back on a routine space mission discovers that the camera is actually a chameleon like being which changes into other members of the NASA team. The alien morphs into BEVERLY HILLS COP's John Ashton, THE BLUES BROTHERS' Ben Piazza, and even a nuclear bomb. But this one would have been drabs-ville if not for the soulful pleadings from O'Quinn as he tries to convince the monster not to kill everyone. The ending feels very Twilight Zoney as it comments on how horrible humans can be. This is another one directed by Wes Craven, but other than the O'Quinn scenes, it's pretty run of the mill.

Episode 1.3: Healer/Children's Zoo/Kentucky Rye
Directed by Sigmund Neufeld Jr. (Healer), Robert Downey Sr. (Children's Zoo), John D. Hancock (Kentucky Rye)
Written by Alan Brennert (Healer), Chris Hubbell & Gerrit Graham (Children's Zoo), Richard Krzemien & Chip Duncan (Kentucky Rye)
Starring Eric Bogosian, Vincent Gardenia, Robert Costanzo, Joaquín Martínez (Healer)
Lorna Luft, Steven Keats, Jaclyn-Rose Lester, Sydney Walsh, Wes Craven (Children's Zoo)
Jeffrey DeMunn, Michael Greene, Philip Bruns, Arliss Howard, Clarence Felder, Scott Jaeck, John DeMita, Brad Burlingame, Rosemarie Thomas, Gloria Rusch, Lisa Long (Kentucky Rye)
The first segment stars Eric Bagosian as a thief who happens upon a special stone that heals people and becomes a faith healer for money. This one is pretty predictable, but it is awesome to see Bagosian do his thing as a smarmy schlub with a little bit of heart. This one ends up being ironically preachy by the end, but definitely feels fitting for this TZ series.
"Children's Zoo" is short but effective as a child gets an invitation to a Children's Zoo only to find that it is a place where she can shop for new parents to replace her bickering mother and father. Without saying a line, the litter girl speaks volumes in this little ditty about bad parenting; a subject that was as relevant in the 80's as it is now. This is more haunting than it should be because of how it holds a warped mirror to society, which the best TZ episodes often do.
"Kentucky Rye" feels more like a PSA speaking out against drinking and driving more than anything else. Sure there's a devilish twist, but still it's pretty cut and dry. Still, it's got Jeffrey DeMunn as a drunkie and another character actor extraordinaire Arliss Howard as a strange bar patron. Being a lover of rye whiskey myself, I have an appreciation for this episode even though it pretty much is all about not partaking in the delicious liquor rather than consuming it. This is another one you're bound to predict from step one, but still DeMunn and Howard make the drunken ride very watchable.
In two weeks we continue into the third season of the original TWILIGHT ZONE series before proceeding with more from 1985. And again, next week the Boo Tube tunes in to more MONSTERS Season Three episodes!
Previous TWILIGHT ZONE Episode Reviews!
Season 1: Episodes 1.1-1.6, 1.7-1.12, 1.13-1.18, 1.19-1.24, 1.25-1.30, 1.31-1.36
Season 2: Episodes 2.1-2.6, 2.7-2.12, 2.13-2.18, 2.19-2.24, 2.25-2.29
Season 3: Episodes 3.1-3.6, 3.7-3.12, 3.13-3.18
Season 4: Episodes 4.1-4.5, 4.5-4.8, 4.9-4.13, 4.14-4.18
Season 5: Episodes 5.1-5.7, 5.8-5.14, 5.15-5.21, 5.22-5.28, 5.29-5.36


Look for more TWILIGHT ZONE Episode Reviews soon!
---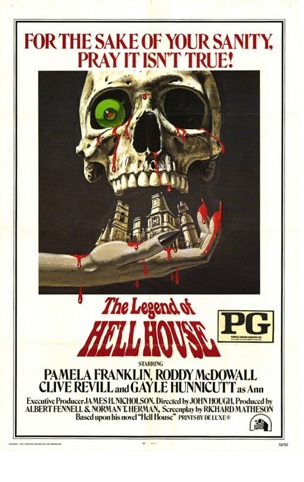 Retro-review: New this week on BluRay from The Scream Factory!
THE LEGEND OF HELL HOUSE (1973)
Directed by John Hough
Written by Richard Matheson
Starring Roddy McDowall, Gayle Hunnicutt, Pamela Franklin, Clive Revill, Roland Culver, Peter Bowles
Retro-reviewed by Ambush Bug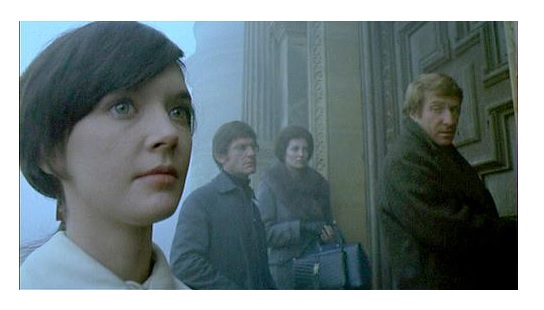 Borrowing heaps from Robert Wise's THE HAUNTING, John Hough's THE LEGEND OF HELL HOUSE gathers a group of people to stay the night in a mansion that is rumored to be "the Mt. Everest of haunted houses", which is quite tempting to this group of psychics and paranormal investigators which include PLANET OF THE APES' Roddy McDowall, THE INNOCENT's Pamela Franklin, DALLAS' Gayle Hunnicutt, and EMPIRE STRIKES BACK's Emperor Clive Revell. The exquisite cast makes this film, which could easily slide into sleaze territory but doesn't, all the more entertaining.
All of your typical haunted house stuff happens here. Floating candelabras, slamming doors, flowing sheets and curtains, and sudden falling chandeliers occur more than once in this film as the ghosts attempt to reach out and spook the investigators involved. There's even a séance with ectoplasm at one point. All of these are filmed not with the exact effectiveness of the far superior THE HAUNTING, but still Hough manages to throw a start at us every now and again.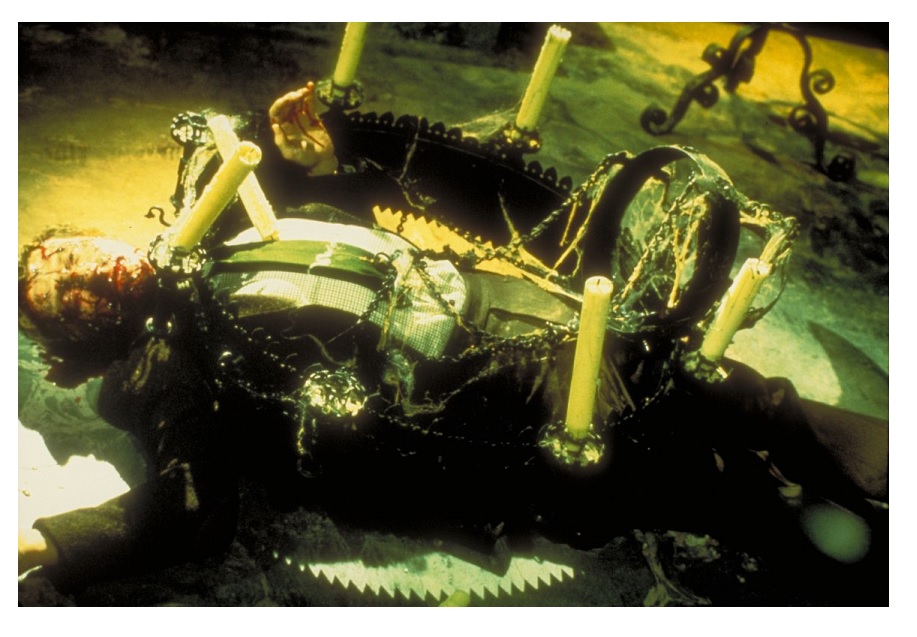 What makes it more haunting is the diabolical and debaucherous nature of the ghosts, which happened to be pretty horrible people before they died. McDowall's character rambles off a laundry list of perversities and sins the former owner was guilty of and through this dialog, it makes when the ghost does show his invisible hand all the more terrifying and obscene. While this was made in the early Seventies, the lecherous way the ghost possesses people and manifests itself was probably pretty shocking as those possessed swear and curse (which sounds pretty disturbing coming from a proper English lady like Pamela Franklin), seduce the men of the home in frilly negligees, and are fondled and most likely raped by the ghost while sleeping. The sexual acts suggested and performed by the ghost take this film to the brink of sleaze if not for the cast.
The excellence of the cast really does hinge on the raised bar of the always amazing Roddy McDowall. As paranormal believer Benjamin Fischer, McDowall evokes the role he later made famous with Peter Vincent in FRIGHT NIGHT, shivering while investigating the unknown, yet passionate every time he speaks of the thinks which lurk in the dark. While almost every time he's onscreen he is the most interesting man in the room, there is a scene towards the end where McDowall is possessed by a spirit that is somewhat hammy and unintentionally comic as it goes on way too long.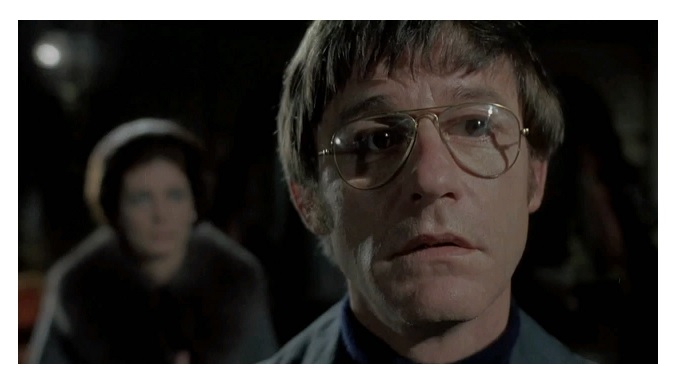 The few criticisms I have about this classic haunted house tale are the rather abrupt ending and the detail that one of the reasons the ghost is so mean is that he was short. There's a detail that comes way too late in the game involving the ghost chopping off his own legs while alive and replacing them with fake ones to make him look taller which just rings as an odd bit of info dropped in the last five minutes. Sure it gives a little bit of humanity to the ghost and an intention behind his cruel nature, but by this time we already know the ghost is a meanie and this info just seems to be given a little too late.
That said, THE LEGEND OF HELL HOUSE is a surprisingly effective haunted house thriller oozing with sexuality and atmospheric haunting. The BluRay doesn't have a lot of special features, but there is an interview with director John Hough that turns out to be pretty informative about his influences, the house the film was shot in, and some behind the scenes stories involving the cast and their experiences with the unknown. Most interesting is Hough's interest in making a sequel to THE LEGEND OF HELL HOUSE, which I would pay to see.
---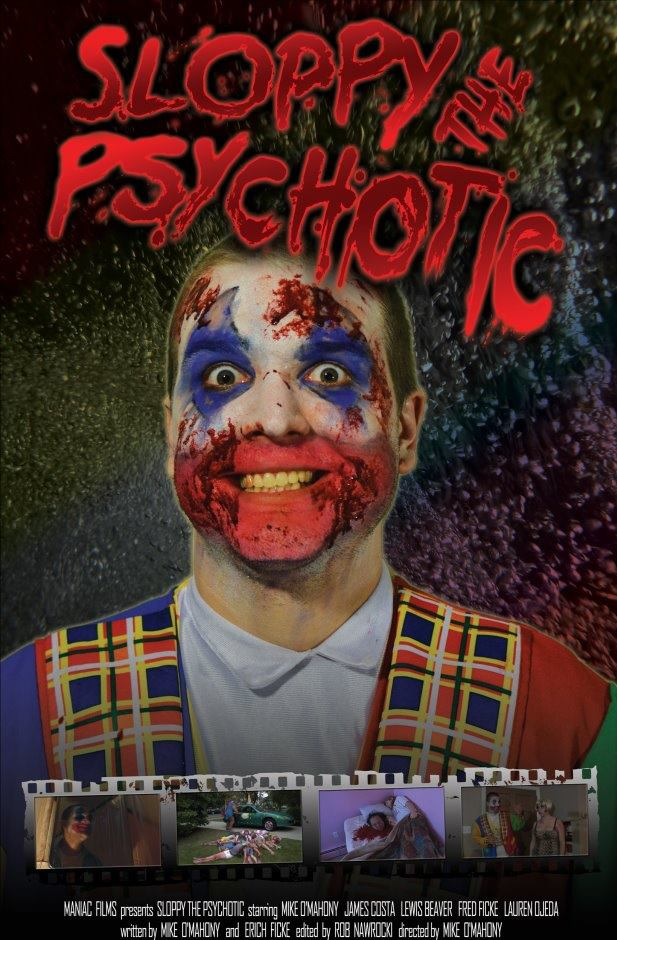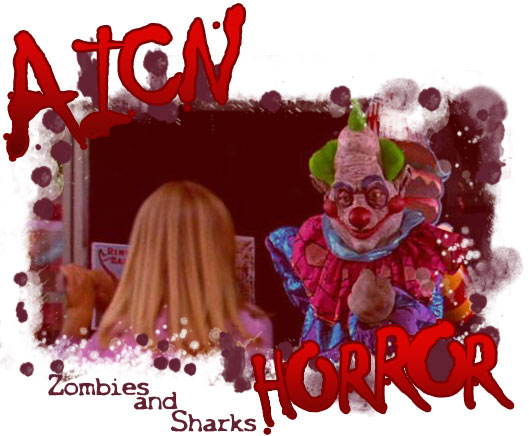 Send in the Clowns: Bug celebrates the release of his 4-issue miniseries comic book PIROUETTE by checking out some clownie horrors!
SLOPPY THE PSYCHOTIC (2012)
Directed by Mike O'Mahony
Written by Erich Ficke & Mike O'Mahony
Starring Mike O'Mahony, James Costa, Fred Ficke, David Folger, Lauren Ojeda, Julie Ann Hamolko, Lou Beaver
Find out more about this film here and on Facebook here
Reviewed by Ambush Bug
I don't want to spend too much time on this no budget film. Clowns are always fun to put through hell, and when cast through the lens of horror, one can't help but love seeing a something that's supposed to be a childhood instrument of joy be turned into a morally corrupt killing machine. Still, SLOPPY THE PSYCHOTIC seems to take the easy route when it comes to writing, and it makes for a fun yet uninspired little film.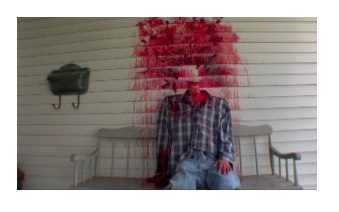 Shat on by his friends, fired from his job, and broken-hearted by his girlfriend, Sloppy has seen better days, but I guess one has to be a bit bent to put on makeup and try to make children laugh, so that's pretty much all it takes to push this clown over the edge into psychoville.
Once nuts, Sloppy actually has some pretty inspired kills as he runs over some mentally handicapped people with his clown car, blows up a man's head with an exploding cigar, and drowns a bum in his own piss. The sheer number of murders is quite impressive, as Sloppy spends all of his time doing so in the film. I also really liked the ending, as Sloppy performs his tricks in front of his parents in an especially shocking manner that leaves the film with a pretty powerful closing joke.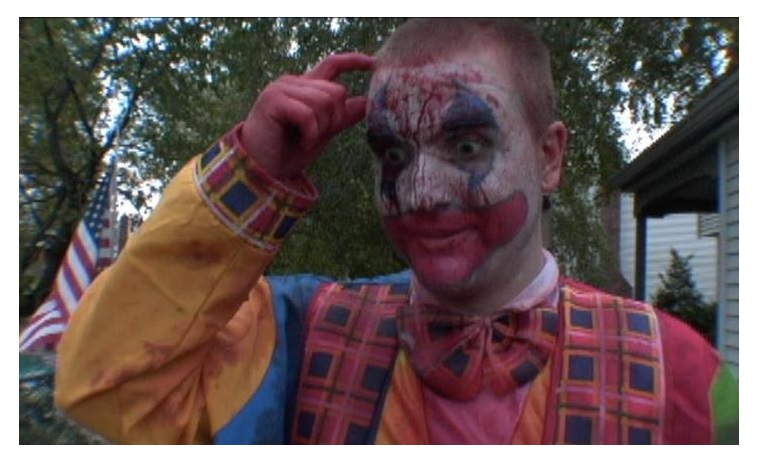 That acknowledged, SLOPPY THE PSYCHOTIC goes on for about twenty minutes too long with one kill after another and a painfully acted scene during a backyard birthday party that drones. Still, even that scene has Sloppy making a dick and balls balloon animal and handing it to a little girl, which made me giggle.
While there are a lot of obvious jokes and bad acting, for no budget, this has some pretty twisted moments. Plus there's the added benefit of clown sex, which is always amusing. All in all, as far as sleaze goes, SLOPPY THE PSYCHOTIC is better than most no-budgeters.
And here's the creepy clown of the week!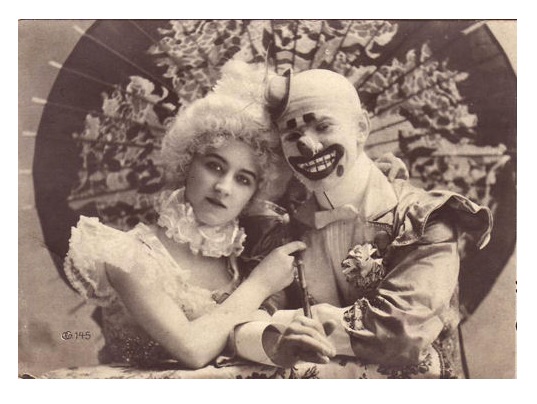 Previous Send in the Clowns Posts!
THE LAST CIRCUS
THE FUNHOUSE
SPLASH AREA: NIGHT OF THE FREAKS/CLOWN HUNT
STITCHES
VULGAR
DOLL-BOY/ALL HALLOW'S EVE
THE DEVIL'S CARNIVAL
MR. SARDONICUS
CLOWNHOUSE
FEAR OF CLOWNS I & II
CIRCUS OF THE DEAD
BITTER HARVEST
100 TEARS/KLOWN KAMP MASSACRE
ALL DARK PLACES
THE CLOWN AT MIDNIGHT
STRANGE FACTORIES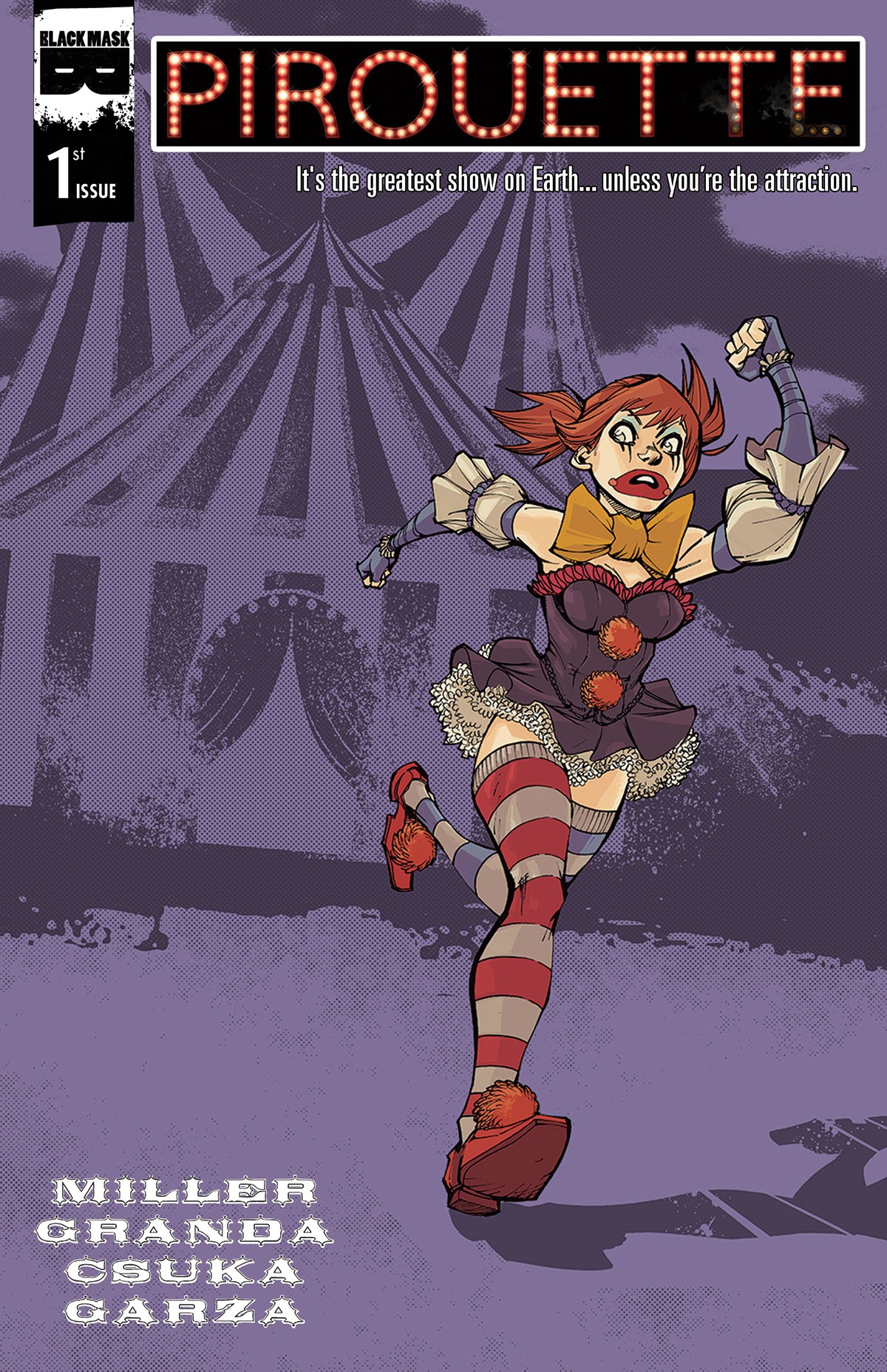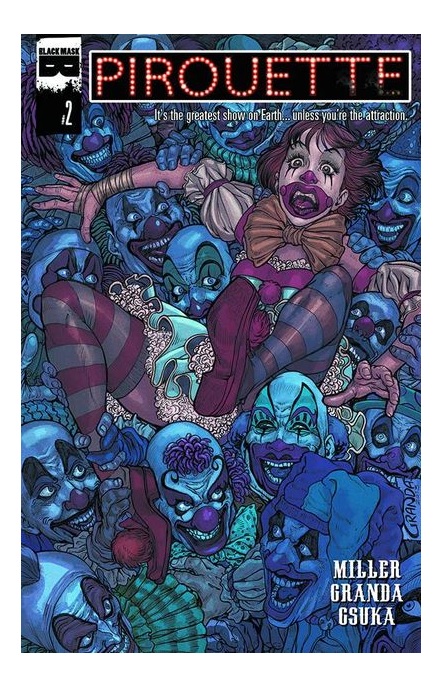 And don't forget to tell your comic store to order Ambush Bug's new comic PIROUETTE #1 (July Previews item code JUL14 0937) and the new issue #2 available to order in August Previews (item code AUG14 1131) from
Black Mask Studios
!
Support your old pal Ambush Bug by checking out his new comic book!
---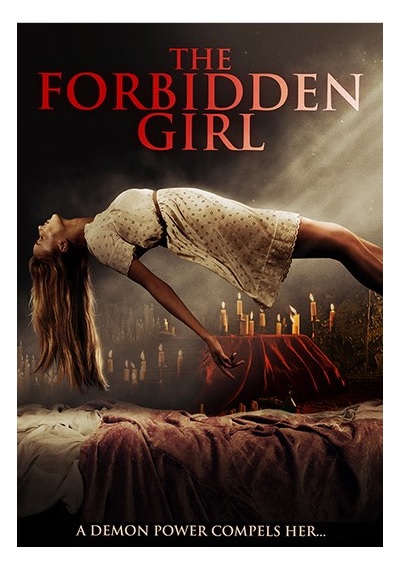 New this week on DVD and On Demand from Inception Media Group!
THE FORBIDDEN GIRL (2013)
Directed by Till Hastreiter
Written by Till Hastreiter, Maximilian Vogel, Philipp Wolf
Starring Peter Gadiot, Jytte-Merle Böhrnsen, Klaus Tange, Jeanette Hain, Marc Bischoff, Roger Tebb, Jesse Inman
Find out more about this film here
Reviewed by Ambush Bug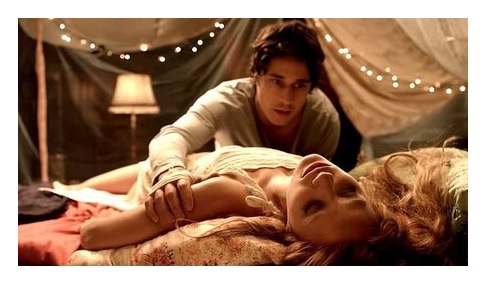 THE FORBIDDEN GIRL is basically a retelling of that old tale about the salesman and the farmer's daughter. a youthful priest's apprentice is sent to a manor to learn his vows and told not to pay attention to or interact with a beautiful young woman draped in ornate veils. Of course, the beautiful young woman is too alluring to the young man and she becomes the object of his desire. That's the basic plot of THE FORBIDDEN GIRL, though I left out the parts reminiscent of FRANCIS FORD COPPOLA'S DRACULA and the demon possession and nods to such ghost stories as THE OTHERS.
While I was impressed with a lot of the low fi scares of THE FORBIDDEN GIRL, I was most interested in the set design and the way they made the best of a moody and gothic castle in filming this movie. The rooms look ornate, yet disheveled and haunted all at once, filled with the remnants of age old rituals, bizarre objects one might find in an insane person's yard sale, and a weird indoor pool with chains on the bottom. As far as atmosphere is concerned, THE FORBIDDEN GIRL is a winner.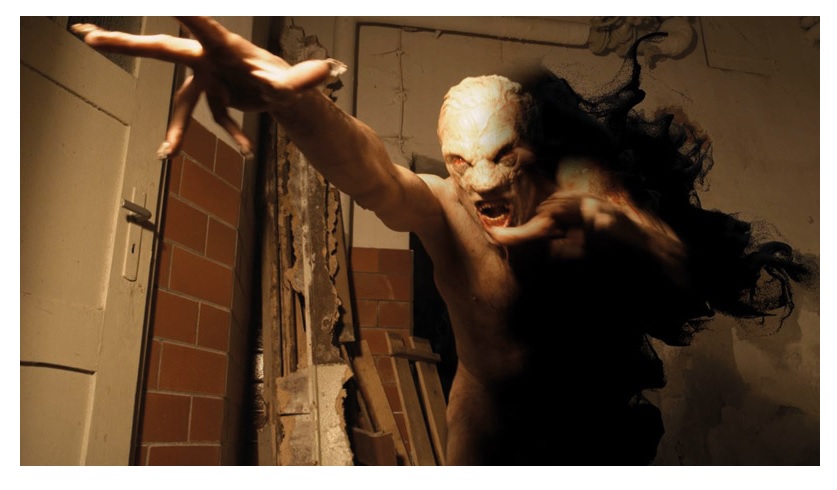 Unfortunately, the film is paced very unevenly with an ending that drones on and on, focusing on a lovemaking scene what seems to be shredding time and space itself, but ends up being that thrilling by only a fraction. The shoddy CG effects are fun in some places, but this overblown ending makes it feel like they were reaching way too far for what the computer artists could fathom. But at the same time, I liked the smoke monsters that dart around the home and follow the lead as he explores the castle's rooms.
THE FORBIDDEN GIRL is a curiosity of a film that looks really cool and melds quite a few classic concepts together pretty well. But there's a disjointed aspect to the way this film plays out and the snoozer of a climax makes it all feel less worthwhile that you sat through it all. There's ¾ths of a good movie here somewhere within a lot of the overblown romanticism and tedious sequences in the end that had me praying for the credits to roll long before they did.
---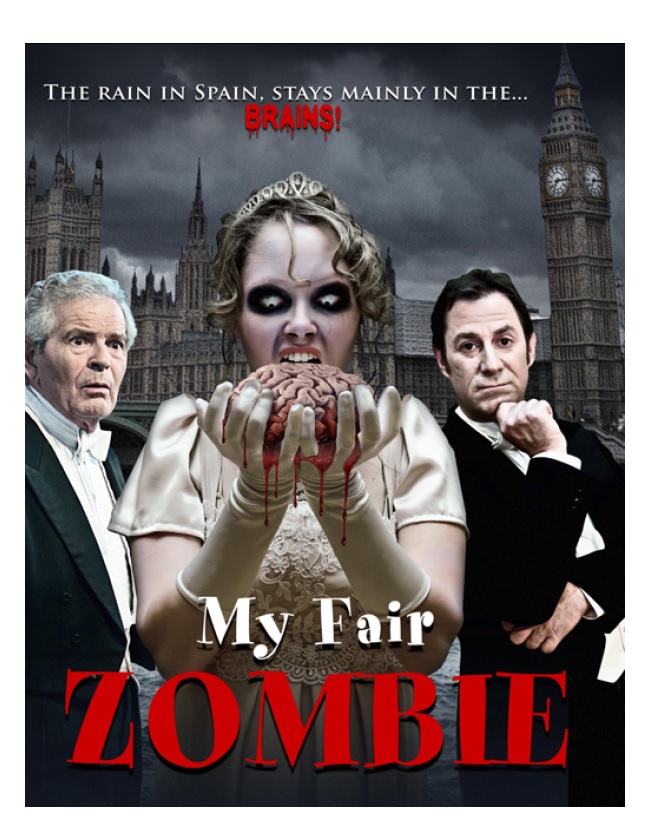 New this week on DVD Camp Motion Pictures!
MY FAIR ZOMBIE (2013)
Directed by Brett Kelly
Written by Brett Kelly, Trevor Payer
Starring Sacha Gabriel, Lawrence Evenchick, Barry Caiger, Jennifer Vallance, Jason Redmond, Trevor Payer, Gabrielle MacKenzie, Penelope Goranson
Find out more about this film on Facebook here
Reviewed by Ambush Bug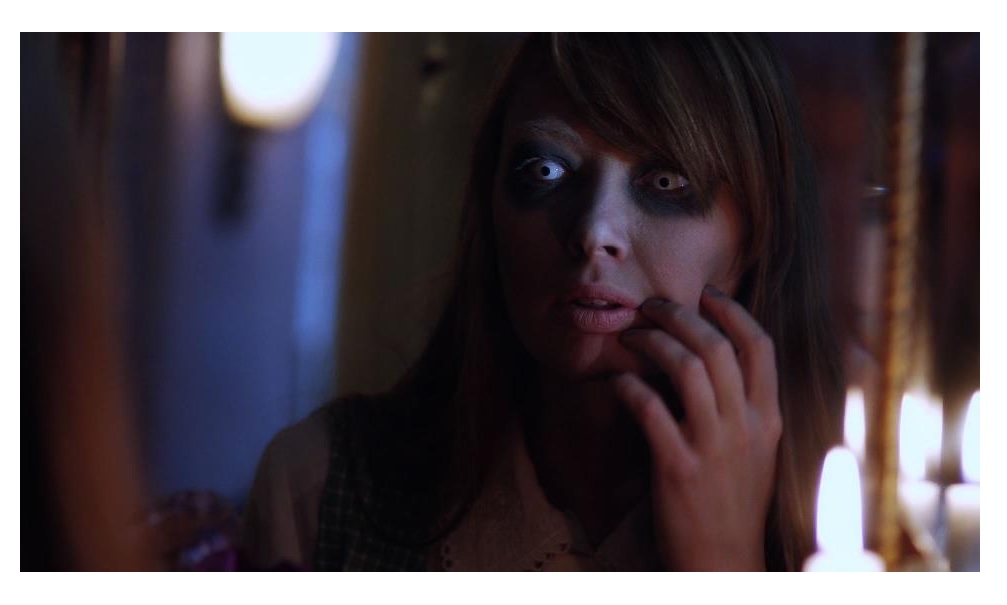 I cannot attest to how much of MY FAIR ZOMBIE adheres to the source material as I have never seen the film/musical, but I can say that the film I did see here was entertaining despite its low budget trappings. At its core, MY FAIR ZOMBIE is more like Romero's DAY OF THE DEAD and some of the other themes that Romero's films eventually went for as it involves moving on from the initial shock of zombies and take it to a personal struggle of retaining ones humanity once one has become one. In many ways, the skewed science of Dr. Logan and his subject, the zombie icon Bub, as he was trying to reach the aspect of humanity still within the zombies, are very much like the efforts of MY FAIR ZOMBIE's Henry Higgins (played by Lawrence Evenchick) to make the undead Eliza Doolittle (Sacha Gabriel) into a sophisticated woman once again.
In this case, the concept is far better than the actual execution. The acting is somewhat lampoony and over done, playing more like a stage play than a film in which subtlety can be captured. Here, lines are enunciated and projected as if played from a stage. And while things play out rather flatly with a no frills approach to the directing, the story moves along briskly, punctuated by some fun songs along the way.
Once you get used to this, the film isn't hard to sit through. In fact, I quite enjoyed a lot of it, especially some of the songs like the exemplary little ditty "All She Ever Wants Is Brains!" which illustrates the difficulties Higgins faces while attempting to teach the zombie manners and word articulation. Most of the songs, which seem to be originals and not twists on the songs from the film (most likely not done for legal reasons), are light and boppy, indicative of the era and time. While the classic "Rain in Spain" song is not sung, the scene is played out comically as the zombie substitutes "Brains" every time she is asked to participate in the tongue twister.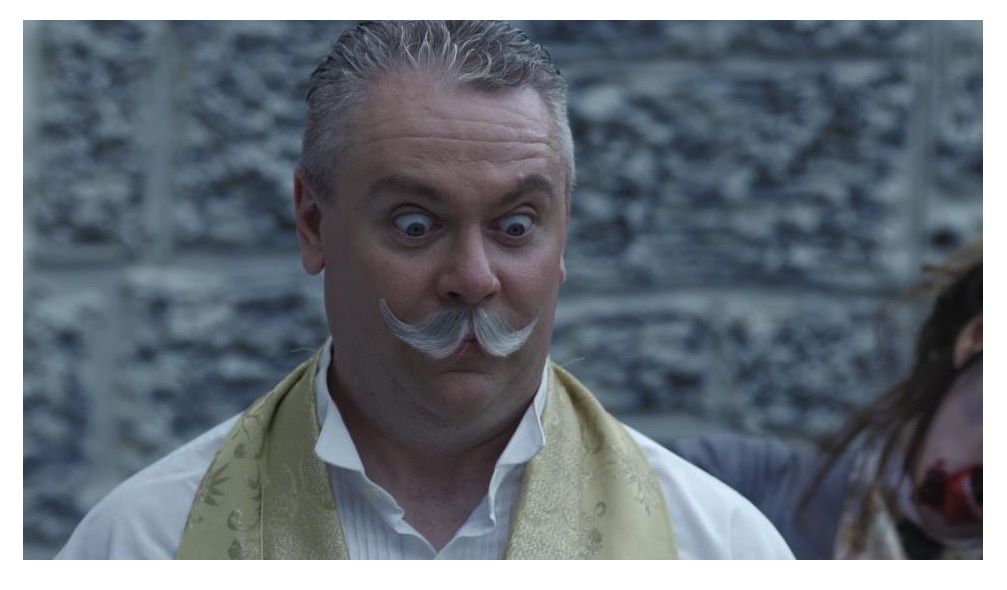 From what I know of MY FAIR LADY, which is very little I admit, it does seem to stick to the story pretty closely, substituting a street person for a zombie as a challenge for Higgins to sophisticate. Fans of musicals and of the original MY FAIR LADY will probably get a kick out of this twisted version. While the film is not bloody or overly violent, it does have a wicked sense of humor and the there is a lot of talent behind the scenes and in front of them in this film, especially in the lead roles of Evenchick's Higgins, Gabriel's Dolittle, and Barry Caiger's take on Colonel Pickering, who makes the bet with Higgins to tame the zombie.
While it may play a little overlong and doesn't carry the bite most zombie films pack in them, MY FAIR ZOMBIE is light-hearted fun. No gut-bursting laughs will most likely occur when you watch this one, but I did giggle a bit from time to time. As far as zombie farces go, this one at least has a lot of talent and respect for the source material and, in concept at least, seems to be much more sophisticated.
---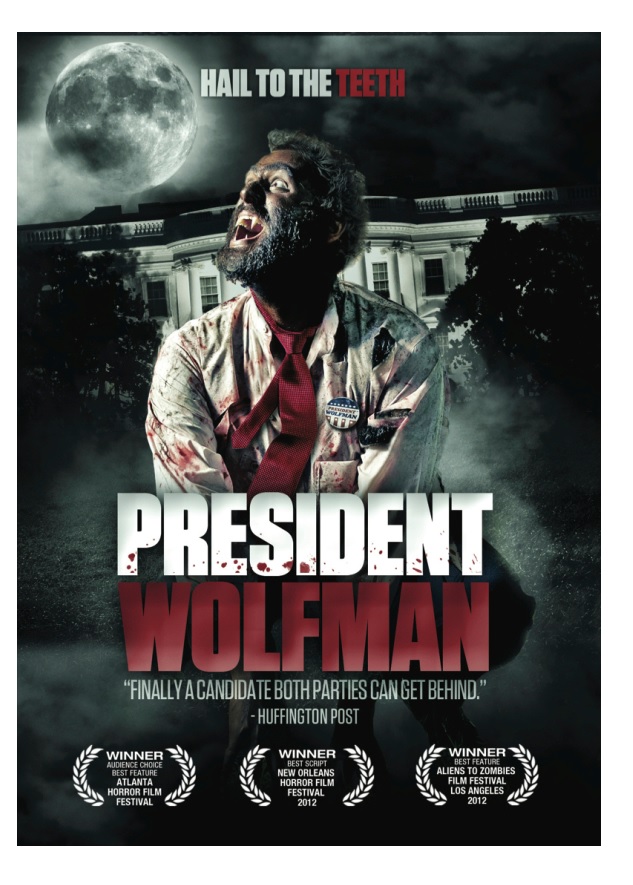 New this week on DVD from Wild Eye Releasing!
PRESIDENT WOLFMAN (2012)
Directed by Mike Davis
Written by Mike Davis
Starring the voices of Marc Evan Jackson, Paul Alvarez, Ashley Ann, Robert R. Bloomingdale, Amanda Gari, Marcella Haro
Find out more about this film here and on Facebook here
Reviewed by Ambush Bug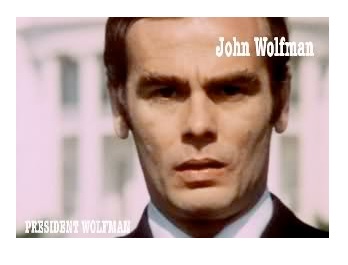 Filmmaker Mike Davis recut a public domain version of 1973's THE WEREWOLF OF WASHINGTON starring Dean Stockwell and added other public domain and public service announcement footage to make what is boasted to be a totally Green film entitled PRESIDENT WOLFMAN.
The story seems to follow the same beats as the original WEREWOLF OF WASHINGTON film, but with new dubbed voices, the film turns out to be a really fun time. Like KUNG PAO: ENTER THE FIST was made by splicing together old kung fu films, PRESIDENT WOLFMAN's brand of humor is pretty broad—kind of like the humor you'd find in any episode of MYSTERY SCIENCE THEATER 3000. Still, I found myself pretty entertained throughout—laughing out loud quite a few times at the ludicrous effects, nonsensical edits, and out of the blue moments such as a live birth scene that is not for the squeamish, but completely real.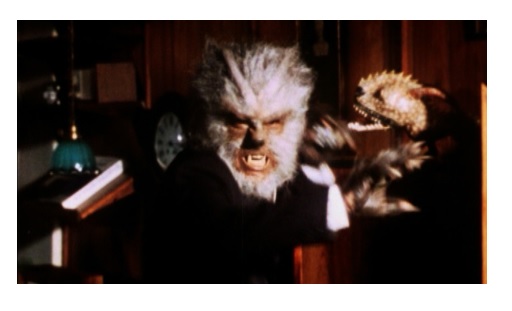 Those who take their horror deathly seriously will most likely scoff PRESIDENT WOLFMAN away at hearing the premise and construction of it, but if you have an appreciation for both old films, yet still realize there's a lot to make fun of from films like that, I'll bet this will be the type of film for you. And while I can't go so far as to say that this is a great film, I will say it's a more entertaining watch than the original cut of WEREWOLF OF WASHINGTON by a long shot.
While I would love to see this type of filmmaking developed further to use only snippets of other films and not be so reliant on one film as this one does with WEREWOLF OF WASHINGTON, I have to applaud the effort to make something like this, and the fact that they pulled it off so well is even more impressive. Filled to the brim with potty humor and sometimes easy laughs, if you can appreciate a gross-out comedy with heavy dose of camp while looking back at a golden oldie, PRESIDENT WEREWOLF fits the bill.
---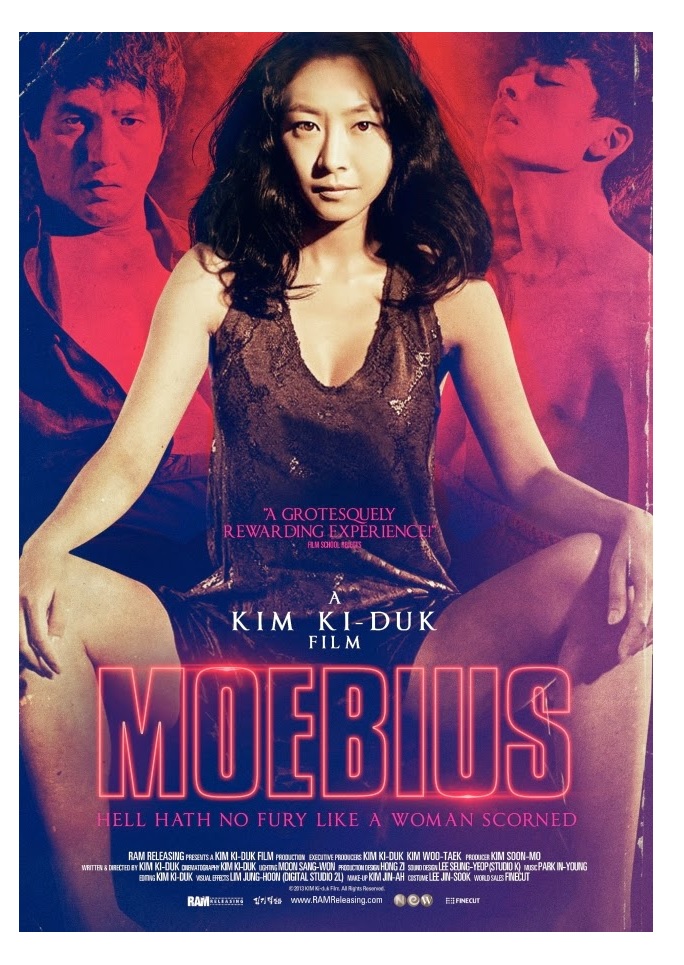 New this week On Demand from RAM Releasing!
MOEBIUS (2013)
Directed by Ki-duk Kim
Written by Ki-duk Kim
Starring Jae-hyeon Jo, Eun-woo Lee, Young-ju Seo
Reviewed by Ambush Bug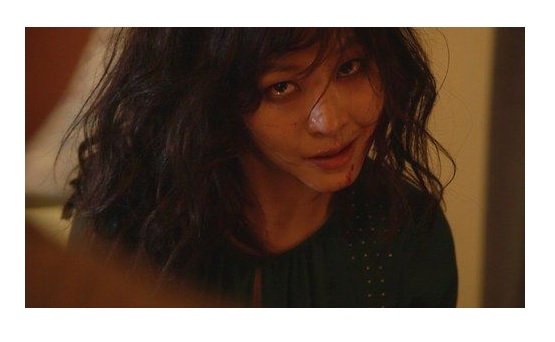 Wow, I was not prepared for this film and I think even if I do talk about the basic premise of the film here, you won't be either. In MOEBIUS, the title refers to a life's circular and repetitive pattern where an act of violence causes another and another, but those acts of violence towards others always have a way of finding their way back home. Those looking for straight-laced horror with predictable characters and events occurring should look elsewhere. MOEBIUS is as unconventional as it is engrossing.
Following the tragic cycle of violence occurring in one completely fucked up family, MOEBUIS is a film without dialog, suggesting that though the events that unfold here may be set in a foreign land to American viewers, the message it conveys in the actions reach beyond geographical and cultural borders. The story involves incest, patricide, matricide, rape, castration, domestic abuse, infidelity, and a myriad of other sins and crimes. Saying who does what to who would be venturing too much into spoiler territory, but just that laundry list of misdeeds should prepare you what you will encounter in this film.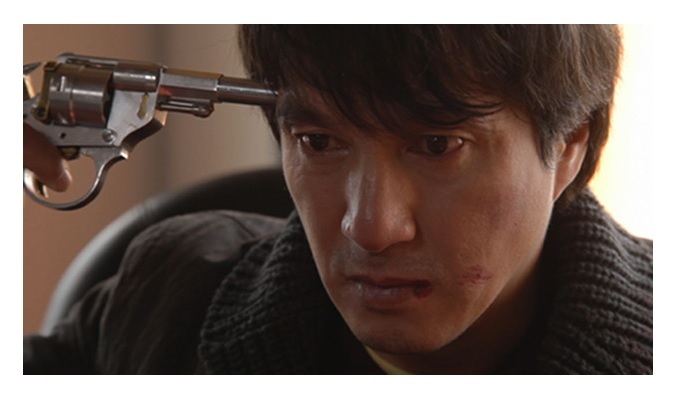 From beginning to end, the film may prove to be too intense to viewers of the fairer sex, as every woman in this film is treated horribly. Then again, the men don't get out unscathed either. This is an ugly movie, but a brutally honest one, deglamorizing violence and showing that the violence doesn't stop with the act itself. The psychological scars heal much more slowly and, according to this film, crave some kind of retribution in order to be appeased. Across the board the acting is superb, with the actors conveying so much with simple glances, tear-filled stares, and resonant actions. Without a word, you know what these people are thinking as director/writer Ki-duk Kim communicates every move clearly and confidently.
MOEBIUS is not for the squeamish. I winced quite a few times in this film because unlike the Hollywood violence where one slash to the throat immediately kills and then there's a cut to the next scene, this film lingers and accentuates every blow, conveying how much damage a strike from a loved one can really do. This film is a powerful piece of cinema, highlighting the ugliness in human beings and how one act causes ripples that can grow into tidal waves if left unnoticed or unaddressed. MOEBIUS is sophisticated and impactful cinema, speaking volumes with nary a phrase uttered from beginning to end.
---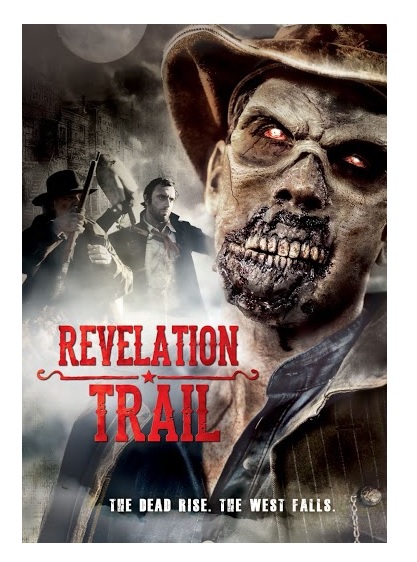 New this week on DVD from eOne!
REVELATION TRAIL (2013)
Directed by John P. Gibson
Written by Blake Armstrong, John P. Gibson, Daniel Van Thomas
Starring Daniel Van Thomas,
Find out more about this film here and on Facebook here
Reviewed by Ambush Bug
Mixing a setting in the past with horror is always a mixed bag. Most of the time, these types of films are avoided by the big studios who think that stories told in the past aren't hip for today's "in the moment" audience. That's probably why many of the historical aspects of the zombie outbreaks through the ages were glossed over in WORLD WAR Z. But while seeing a group of modern day teens trapped in a warehouse with the undead outside is something that makes me groan louder than the zombies themselves, tossing those same zombies into the past and putting them in a times past tale? Automatically interesting to me.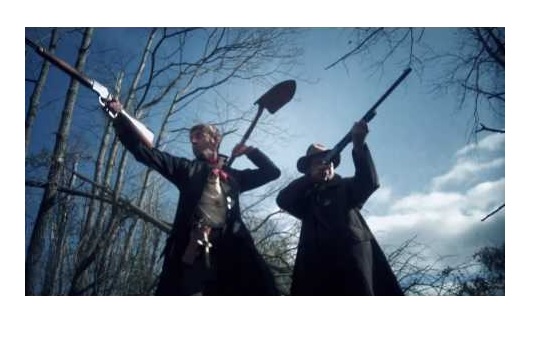 Take REVELATION TRAIL, which sets the zombie apocalypse during the pioneer days and embraces a lot of the tropes from Westerns in a death grip. A nameless preacher (Daniel Van Thomas) pairs up with a sheriff named Edwards(Daniel Britt) after the rest of their town is decimated by the undead and heads out on a journey to find someplace safe from the scores of walking and running corpses roaming the untamed heartland. The pair end up at a fortressed station, run by an egomaniacal madman known only as The Beard whose need for order is placed above all else--even the lives of the people he is supposed to be leading.
REVELATION TRAIL is an epic story that spans miles of prairie and forest. The preacher still tries to maintain his holy ways by blessing and burying each of the undead he lays to rest, while his partner in arms Marshall Edwards pays no never mind to the preacher's services and only needs someone to watch his back for him. Both Van Thomas and Britt do a fantastic job as our two heroes. Van Thomas is soulful and dedicated to keeping the faith despite the fact that his family were one of the first ones to succumb to the plague. Britt shines as the dusty cowboy who has seen and done it all and will tell many a tale by the campfire between equal shots of whiskey and spits of tobacco. With 95% of the film focusing on these two the performances need to be solid, and they are through and through.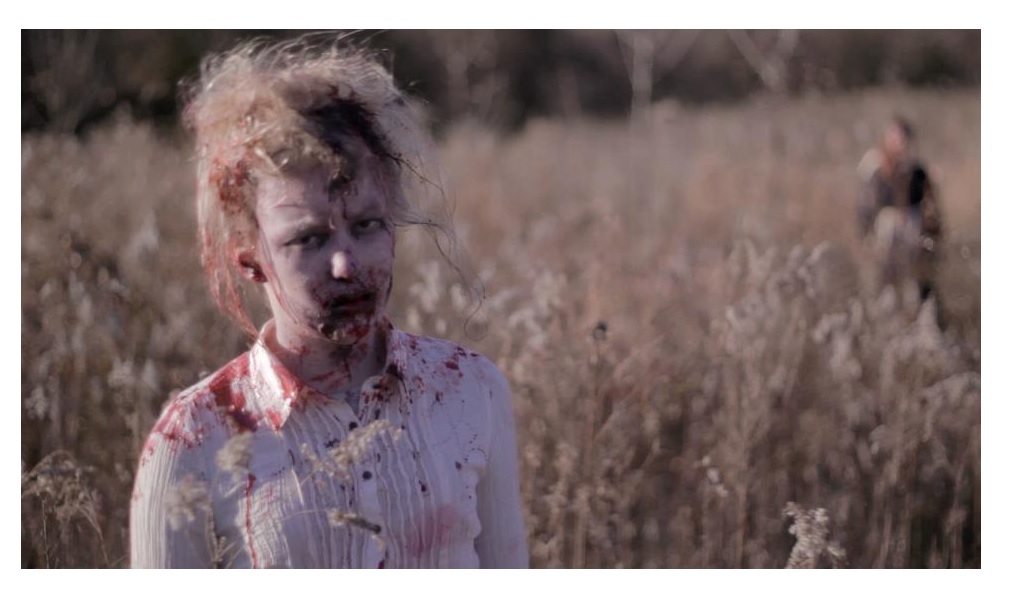 While some of the production indicates that this film was done indie-style, I have to point out how strong this story and especially the script really is. Though it's not as obvious as a Tarantino soliloquy, each of the three main characters, the preacher, Marshall Edwards, and The Beard, get their time to take center stage and tell a tale that relates to the horror at hand. Every time these guys go on one of their sidebars, especially the speech given by The Beard about man's need for leadership and Edwards story about a hanging he once witnessed, are powerful, well-acted, and expertly executed.
REVELATION TRAIL is one of the few genre mash-ups that gets everything right. With an epic story, characters you'll care for, all sorts of zombie threats, and a script that is sharp as a cactus quill laced with the zombie plague, REVELATION TRAIL is highly recommended for those of you who like a smart and soulful script along with their zombie chompers.
---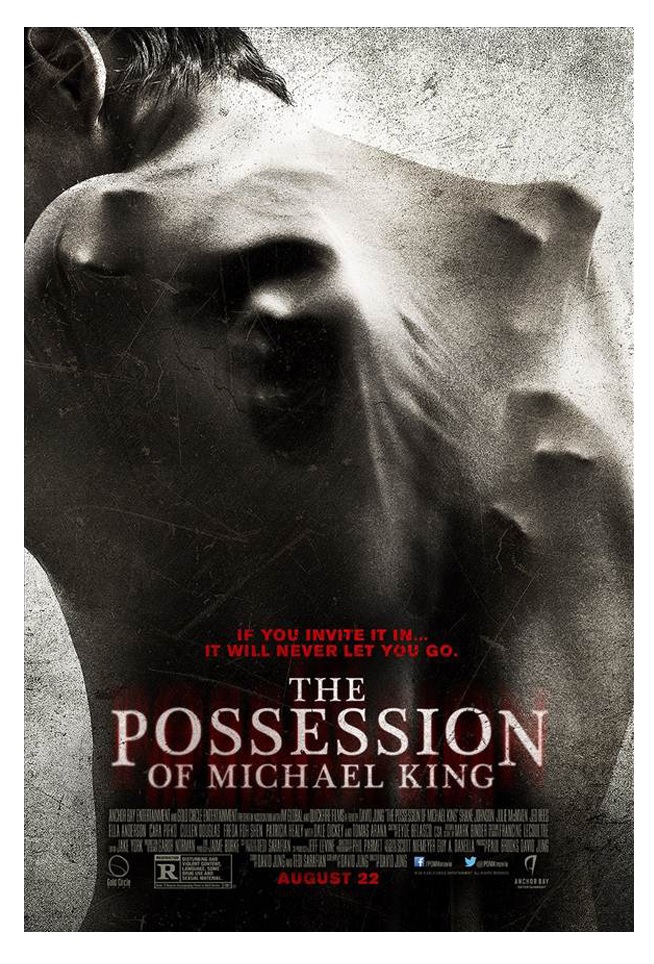 New on BluRay/DVD/iTunes/On Demand this week from Anchor Bay Entertainment!
THE POSSESSION OF MICHAEL KING (2014)
Directed by David Jung
Written by David Jung (screenplay), David Jung & Tedi Sarafian (story)
Starring Shane Johnson, Ella Anderson, Cara Pifko, Dale Dickey, Julie McNiven, Tomas Arana, Tobias Jelinek
Find out more about this film here and on Facebook here
Reviewed by Ambush Bug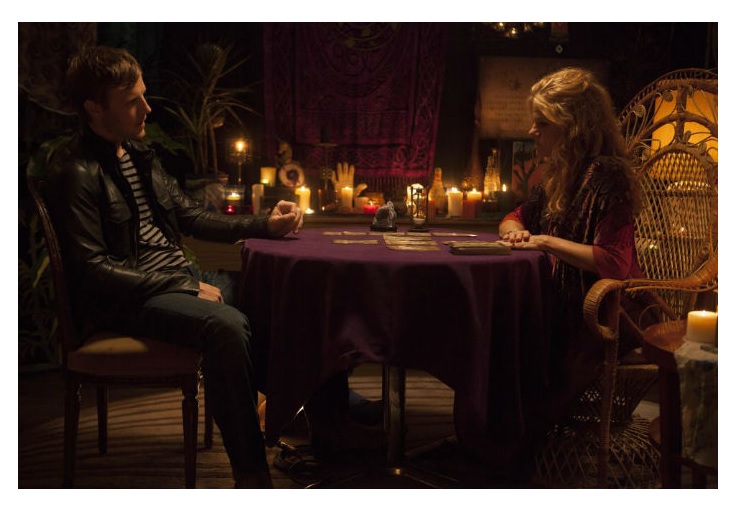 The thing about more recent found footage films is that this type of film definitely seems to be learning from the mistakes of their predecessors which for one reason or another have made the viewer not believe this is actually happening. It's up to the filmmaker to do everything they can to convince the audience that the events happening are a real as possible. So while some may think making a found footager is easy, it's actually more difficult in that it can't use things that we take for granted in cinematically produced films like sound and editing. Questions like "Why is the camera still rolling?" is the biggest one that viewers ask and if that question is answered in a reasonable manner then I find I'm able to just quit asking questions and enjoy the ride. The less times I'm asked to stretch my imagination, the more I'm likely to suspend disbelief of the other fantastical elements occurring in the film.
For the most part, THE POSSESSION OF MICHAEL KING, does a decent job of answering that question in that the film is being made by a desperate man. It's is an ambitious film in that it attemtps to take the viewer on a journey of a man who is going places no suspicious or god-fearing man would go in order to prove that there is no such thing as the paranormal for the sake of easing some of the guilt he feels over his wife's deat; an event that occurs in the opening moments of the film. The film takes the viewer on an arduous trip, first through the eyes of a person who doesn't believe in the unknown and then through the same eyes that regrets having taken this trip in the first place.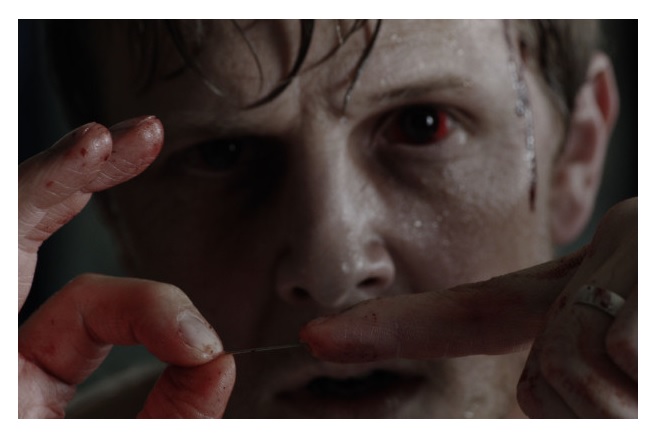 What I found to be the most intriguing aspect of THE POSSESSION OF MICHAEL KING is the story which follows a man without faith daring God, the devil, and any other angels and demons that may exist to show themselves, and doing literally anything to prove to himself that nothing paranormal occurred involving his wife's death. Actor Shane Johnson plays the titular character with arrogance and self importance, talking into the camera and documenting this journey as a desperate but shallow man who will stop at nothing to prove that he is without guilt involving the death of his wife. Seeing Michael take mind-rending drugs, get totem tattoos and piercings, and undergo various rituals in order to experience something--ANYTHING paranormal shows the lengths this man will go to prove that he is right and gets control of the grief-riddled world around him. While misguided by guilt and overcome by this tragic loss of his wife, it's Michael's stubbornness that is ultimately his undoing as the paranormal comes a knocking hard and fast. I love the way Michael and the audience cannot pinpoint exactly what it was that Michael did to attract the paranormal to take residence in his body; more accurately it was the paranormal cocktail he put his mind, body and soul through that made his body the holding cell for some kind of other-dimensional, demonic force of evil.
The research writer/director David Jung did for the film stands out as he has filled this movie with all sorts of weird rituals and happenings that you haven't seen before in other possession flicks. There's a subtle form of creep that oozes from every dark corner of every frame of this film using simple effects like an ant that appears over and over again no matter how many times you kill it. The rituals themselves are unique as well, with those performing the rituals equally odd and eccentric. Showing the world of the occult in new and macabre ways, THE POSSESSION OF MICHAEL KING makes the world of the paranormal feel fresh and new despite the fact that films have gone to these wicked places before.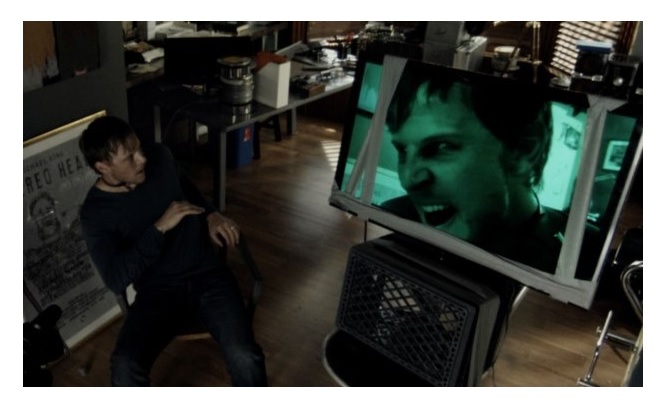 There are a few things that are going to make you scratch your head a bit going on in THE POSSESSION OF MICHAEL KING. Most of them are things that often plague found footage films. First and foremost, the camera King wears around his neck for POV shots never seems to require a recharge and the other cameras around the house don't need a battery jolt either. Another weird aspect of the film is that occasionally an invisible orchestra shows up to add a slam on the piano or some other moody musical interlude. Given the immediacy of the found footage subgenre, I am immediately taken out of the story if the never-ending battery power or the invisible orchestra issues show up. While a simple blurb at the beginning or end saying that this footage was edited together after it was found would suffice, the omniscient editor is never really identified, so it remains a distractor, no matter how important that edit is for the sake of time or for the sake of banality involving the changing of a camera battery or that musical note signifying an action.
This is actor Shane Johnson's show and the guy does a good job of playing a narcissistic ass, yet evoking a sense of pity given the circumstances he is in. Reminiscent of John Barrymore's DR JECKYLL & MR HYDE, Johnson is able to turn from guilt-riddeled man to possessed person with a simple downturned face, hunched shoulders, and squinted eyes; a skill that most films overlook in preference for CG facial changes. Johnson's strong performance and the unique story highlighting the occult and the paranormal in new and creative ways. These aspects made me look past the found footage fumbles and appreciate THE POSSESSION OF MICHAEL KING as a dark and desperate journey into fresh and horrifying unknowns.
---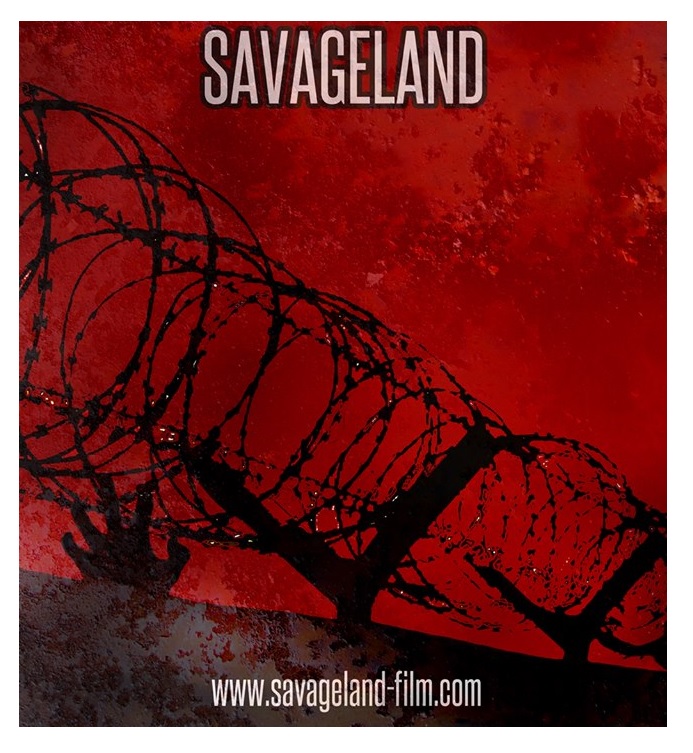 Advance Review: Premiered at San Diego Comic Con 2014! Touring fests and showing at New Orleans Horror Film Fest next in September!
SAVAGELAND (2013)
Directed by Phil Guidry, Simon Herbert, David Whelan
Written by Phil Guidry, Simon Herbert, David Whelan
Starring Noe Montes, George Savage, Len Wein, J.C. Carlos, Lawrence Ross, Jason Stewart, Ed L.Green, Cathy Aron, Dan Trabulus
Find out more about this film here and on Facebook here
Reviewed by Ambush Bug
My favorite relative of the found footage film is the mockumentary. Films like LAKE MUNGO (
reviewed here
), TROLLHUNTER (
reviewed here
), and HARLOD'S GONE STIFF (
reviewed here
) are a few of the more successful ones and the list just got larger by one with SAVAGELAND, a new film from writers/directors Phil Guidry, Simon Herbert, and David Whelan which does everything it can to make everything going on in this film feel as real as possible and by doing so, making it scary as all get out.
I don't know why, but when presented in this type of 60 MINUTES style format, these films end up being all the more effective. Interspersed with interviews, reenactments, animated maps, "actual footage" from the court room and from the police videos, and from evidence compiled, SAVAGELAND recreates what looks to be the mass murder of an entire town by one single man. At least, that's what the cops and politicians are trying to convince us of. But this mock-doc expands the canvas a bit more to interview those who have their doubts that a mild mannered illegal immigrant from Mexico would be capable of wiping out and entire town. Evidence uncovered late in the game tells a different story as photos the accused took at the night of the killings show that something "not human" was actually unleashed upon the town.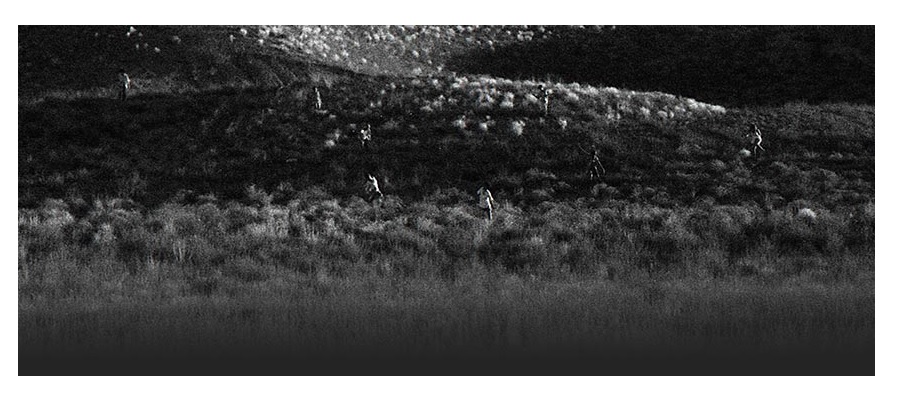 SAVAGELAND unfolds patiently and frighteningly, revealing dark truths about the society that habituates around the borders of America and the prejudices and hardships that are ever present. As much as this is a horror film, it's also a social commentary about the US/Mexican border debate, showing both sides of the coin, but mainly showing the bigoted attitudes that seem to be percolating in these south eastern US towns. With the accused being an illegal Mexican immigrant as well, the rushed assumption that he is guilty is also put into question. At the same time, those speaking out about the mistreatment of immigrants (illegal or otherwise) seem to be blinded by their beliefs as well here as while they are pointing the fingers at the white man, the real horror seems to be something not of this world.
SAVAGELAND is as much a social commentary as it is a horror film. With the discovery of the 33 blurry and hurried pictures documenting what went on the night the town was murdered, all fingers seem to point to a supernatural cause, but it feels like none of the sides involved here want to consider or take them into account since it seems to contradict their own pre-formed opinions. Thus is the case with politics and I think this film details that with a shrewd, accurate, and intelligent eye.
Aside from all of the politics, SAVAGELAND is a harrowing film as we walk through the role of photographs one by one, describing the terrifying night in detail, how fast it occurred, and how gruesome it really was. The information is doled out patiently and with a conservative hand, building the suspense up as we go through each horrific photo. While the images are blurred, there is still a suggestion of absolute horror and it makes you fill the gaps in with things scarier than any film could play out conventionally.
By the end of the film, it feels like the filmmakers have told such a broad and intricate story all at once that it almost feels completely real, though it does teeter a bit off the rails towards the end when camera footage shows up. While the ending serves its purpose in cementing that the threat seen in the photos is very real, it is a shift in tone and format and doesn't work with the rest of the film. Still, SAVAGELAND works on many, many levels, convincing the audience that what you are seeing is real and delving into a complex subject in a metaphorical and intelligent way. This one comes highly recommended for those who like a little political debate along with their horrors.
---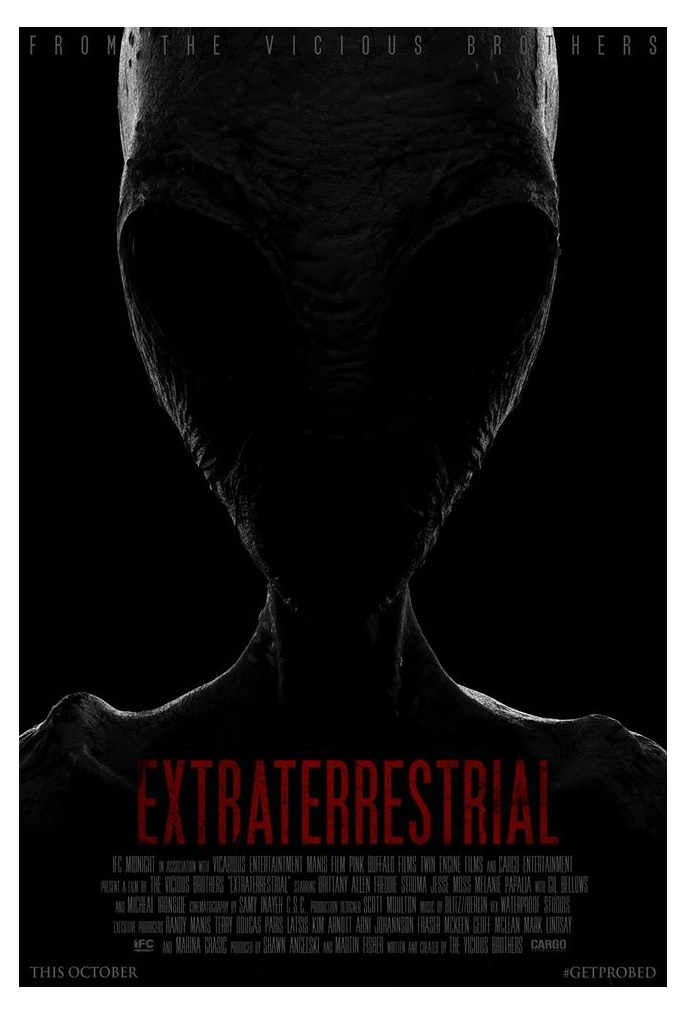 Advance Review: Recently played at the Chicago Wizard World Comic Con/Bruce Campbell's Horror Fest! Available On Demand on October 17th and in select theaters on November 21st from IFC Midnight!
EXTRATERRESTRIAL (2014)
aka THE VISITORS
Directed by The Vicious Brothers (Colin Minihan & Stuart Ortiz)
Written by Colin Minihan & Stuart Ortiz
Starring Brittany Allen, Freddie Stroma, Melanie Papalia, Jesse Moss, Anja Savcic, Sean Rogerson, Emily Perkins, Mike Kovac, Ian Brown, Fred Keating, Gil Bellows, Michael Ironside
Find out more about this film on Facebook here
Reviewed by Ambush Bug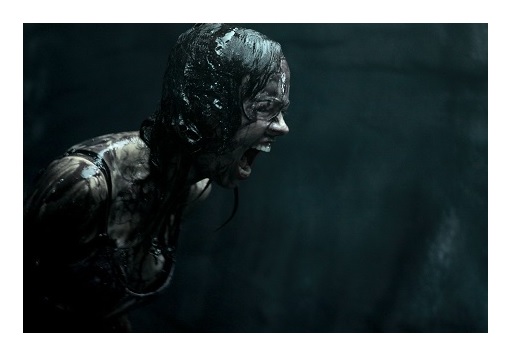 There's a lot I liked about EXTRATERRESTRIAL, the new film from the makers of the funhouse ride film
GRAVE ENCOUNTERS
and
its sequel
, the Vicious Brothers. Like their previous films, EXTRATERRESTRIAL moves at a pace akin to a carnival ride, tossing everything but the kitchen sink at you. Unfortunately, the film doesn't have the script to back up its dazzling effects and jaw dropping visuals.
Unlike the GRAVE ENCOUNTERS films, this one is shot cinematically, and for the most part, the Vicious Brothers do a deft job of shooting the film without the need of a shaky hand held cam, which they relied on in the last two films. The story follows a group of kids who go to a secluded cabin belonging to the mother of one of the kids. After some drama which honestly only serves to extend the runtime to a full hour and a half, a large ball of fire crashes in the forest outside of the cabin. When they investigate, the kids find a crashed UFO and footprints leading into the woods. What transpires is pretty much everything you've seen in every UFO movie you've ever seen.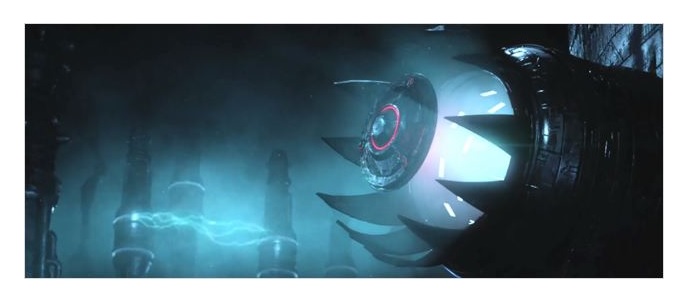 Every urban myth, every reenacted encounter from a million and one documentary shows on the subject of aliens and their visits/abductions/sightings. Everything. As with GRAVE ENCOUNTERS which used the kitchen sink approach to some success as things jumped out at you over and over as seen through night vision on a handheld cam, this film does the same with scenes lifted from CLOSE ENCOUNTERS OF THE THRID KIND, E.T. THE EXTRA-TERRESTRIAL, SIGNS, especially FIRE IN THE SKY, DARK SKIES, EXPLORERS, SUPER 8, and any other alien visitor film you can think of. If you're a sucker for that sort of film, I'm pretty sure you're going to find yourself taken in by this film as well as it apes key scenes from those films very well.
That said, if you're looking for something new, EXTRATERRESTRIAL offers up very little. The film borrows from FIRE IN THE SKY generously and if you saw the horrific abduction sequence of that film, you're going to be non-plussed at the way the climax of this film plays out. And while there is a pretty hilarious scene inside of the alien craft involving the clichéd probing we always hear about, the rest of the stuff feels as if it were made from stock footage of FIRE IN THE SKY.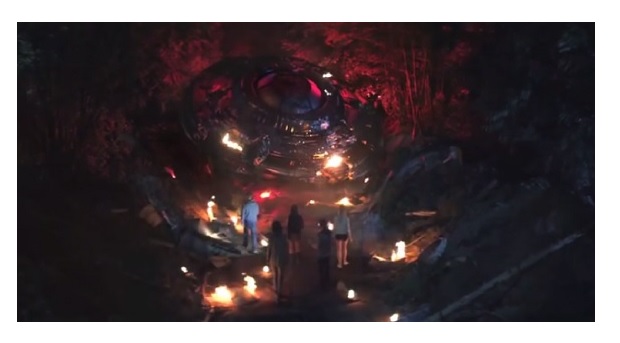 That said, EXTRATERRESTRIAL, which was made on a pretty conservative budget, looks fantastic and feels like a film made with millions rather than thousands of dollars. The expansive spaceship sequences are pretty creative and awe inspiring as are the lanky grey aliens lurking about. In terms of stretching ones dollar, this film could give a few lessons to much shittier looking films with a much bigger budget.
What the film doesn't have is a strong script. The interactions between the kids; especially the ones involving highly emotional moments are painful to witness. Though it might seem to want to come off as some kind of parody of melodrama, it ends up being not that clever and just being downright badly written. Any emotionally hard hitting beats that are supposed to be occurring are laughably bad; partly due to the delivery of the cast, but mostly due to the lack of emotional depth and substance in the script itself. Still, some fun moments with Michael Ironside as a pot farmer/conspiracy theorist and Gil Bellows as a teen antics-weary cop elevate the acting a skosh. Unfortunately, those two actors don't have the emotional moments in question to deal with. As is, from a sights and sounds aspect, EXTRATERRESTRIAL is fun—kind of like going through a slideshow of other alien movies at a rapid pace, but the melodramatic script does everything it can to mess up any fun to be had.
---
And finally…here's another radio horror classic from yesteryear. Light's Out gets a visit from a "Visitor From Hades." So cuddle up next to your monitor and enjoy!
See ya next week, folks!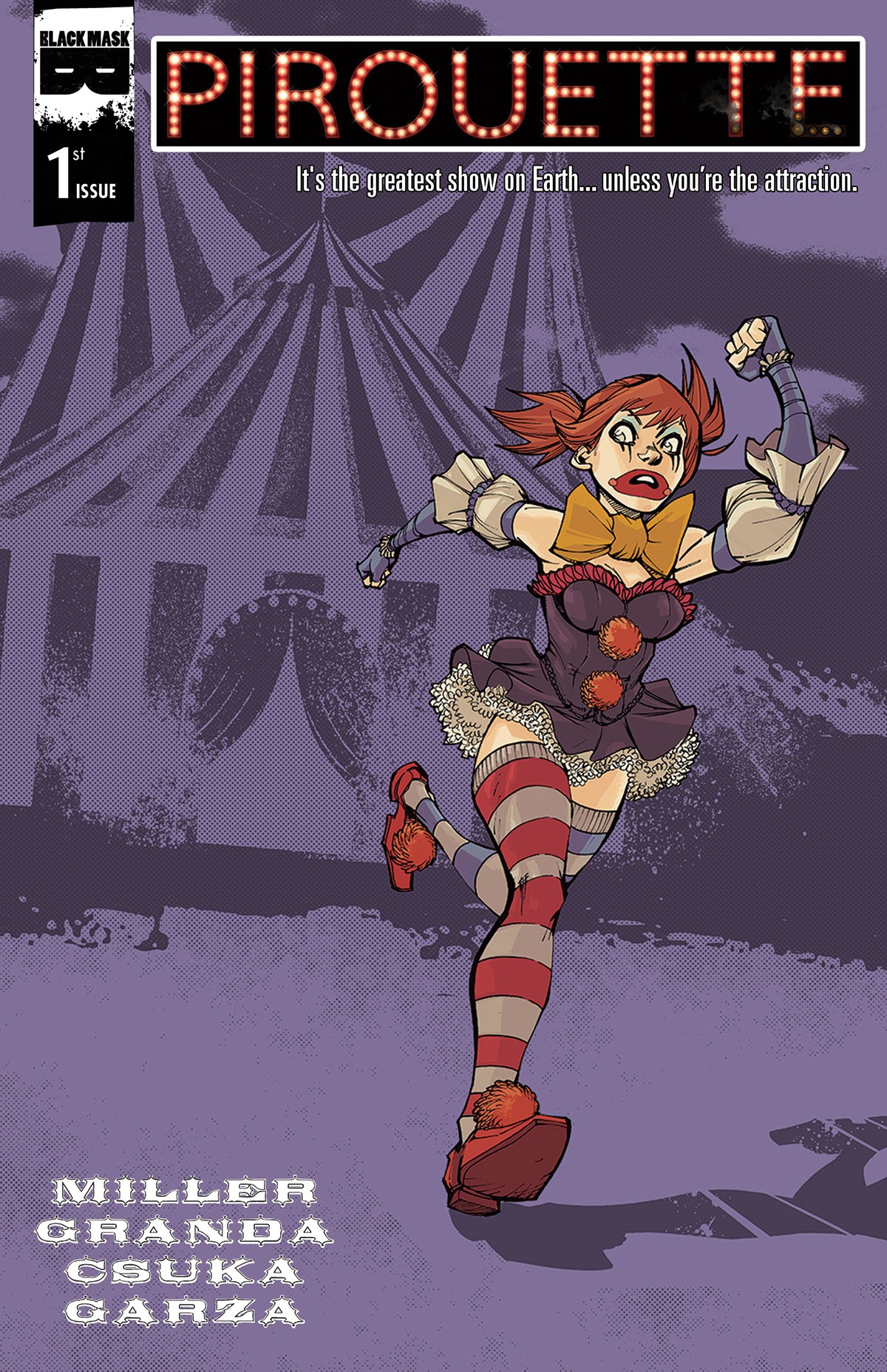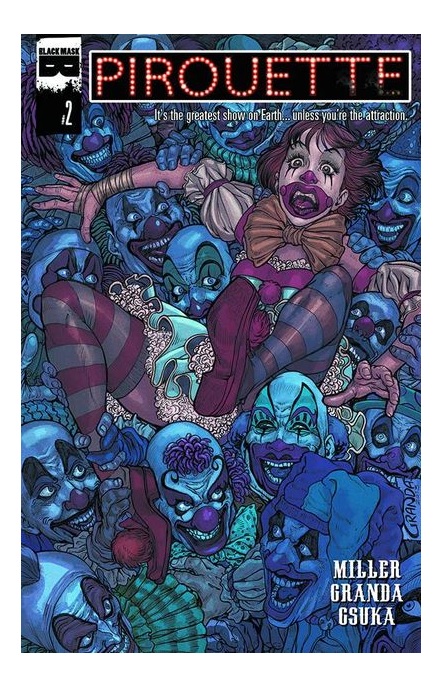 Ambush Bug is Mark L. Miller, original @$$Hole/wordslinger/writer of wrongs/reviewer/interviewer/editor of AICN COMICS for over 13 years & AICN HORROR for 4. Follow Ambush Bug on the Twitters @Mark_L_Miller.

Be sure to tell your comic shop to order his new comic PIROUETTE from July's Diamond Previews (item code JUL14 0937) today and the new issue #2 available to order in August Previews (item code AUG14 1131) from Black Mask Studios!!
---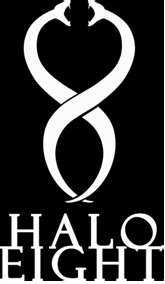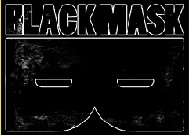 Find out what are BLACK MASK STUDIOS and OCCUPY COMICS here and on Facebook here!


Interested in illustrated films, fringe cinema, and other oddities?
Check out Halo-8 and challenge everything!
---
Find more AICN HORROR including an archive of previous columns on AICN HORROR's Facebook page!