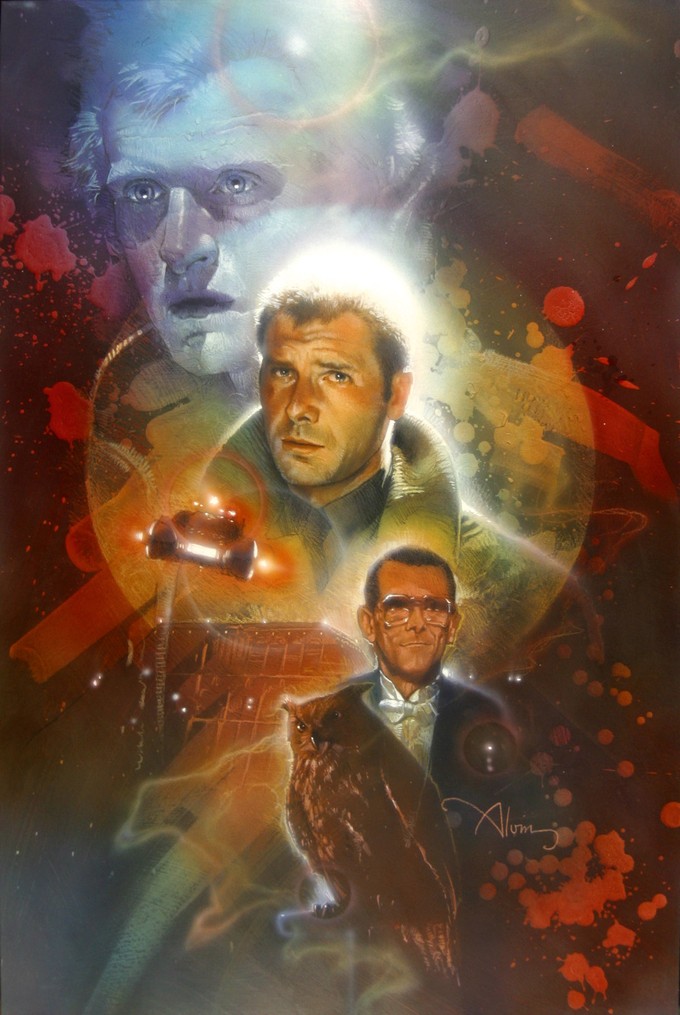 When news trickled down a while back that sequels to Ridley Scott's BLADE RUNNER and PROMETHEUS films were being undertaken, many Geeks were incredulous. Some doubted they'd ever be made, while a few questioned whether they'd ever even be written.
Well…
A new piece in EW reveals that the both films aren indeed, already written. And, in one case, Scott seem to be very happy with the results.
"It's written and it's damn good," Scott says of the Blade Runner sequel. "Of course it involves Harrison, who is a survivor after all these years—despite the accident," he says with a laugh (referring, no doubt, to Ford's Star Wars injury). "So yes, that will happen."
In the same piece, Scott mentions that the PROMETHEUS sequel is scripted as well, revealing even fewer details about it and affording it conspicuously less praise.
This is the most positive Scott has sounded to date regarding the BLADE RUNNER follow-up. BR star Harrison Ford, for many years, was less-than-enthusiastic about his time on the first film and the results that it netted. Retrospect has a way of refocusing one's perspective, though, and in recent interviews Ford has softened considerably on the picture, and has become notably and publicly open to revisiting his Rick Deckard character and the future verse he inhabits. So, maybe this one will come together after all? But what form will it take? And will it pay off? As much as I'm curious about what happened to Deckard and Rachael, much of the first film's power…for me, at least…resides in the ambiguity of its ending. Not sure I want to see that sullied in any manner. But, if Scott & Co. have a great, or equally potent, pay-off up their sleeves? That could be a different matter…
More from EW, including a smidgen of insight into Scott's upcoming SF adventure THE MARTIAN, can be found HERE.
————
Glen Oliver
"Merrick"
- e-mail
- Twitter