A very long, bumpy, and confusing road has carried us to this point, but it looks like the ANT-MAN movie begins filming today.
Per a succinct Tweet by Peyton Reed, the film's director: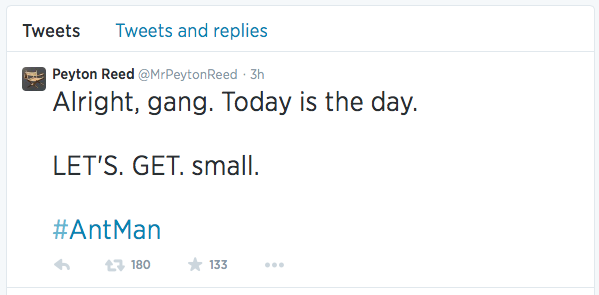 ANT-MAN opens next Summer - July 15 - starring Paul Rudd, Michael Douglas, and Evangeline Lilly.
Is July 15 a tight fit? Yes, at face value. But it's a safe bet that a great deal of vital ramping up and groundwork have already been brought to bear during this film's protracted and challenging development process. Thus, realizing a final product by that date would seem to be a thoroughly workable, albeit challenging, proposition.
In theory…
————
Glen Oliver
"Merrick"
- e-mail
- Twitter