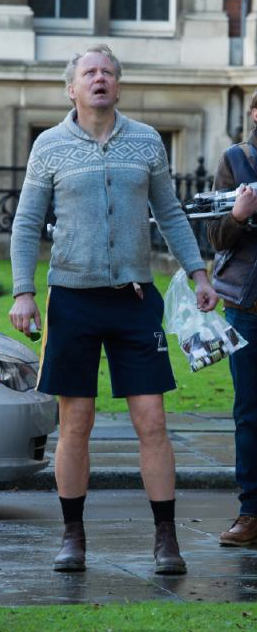 The great Stellan Skarsgard has confirmed that he'll reprise the Erik Selvig role the portrayed in THOR, THE AVENGERS, and THOR: THE DARK WORLD in AGE OF ULTRON, the upcoming AVENGERS sequel.
I'm going to be in Avengers: Age Of Ultron, a small appearance. It's something really nice,"
[EDIT]
"Yeah, I was naked again," he said. "They called my agent and said, 'Do you think Stellan will mind being naked?' My agent laughed his head off. Yeah, I almost insist!"
Skarsgard has been a great deal of fun in this role and it'll be lovely to have him back. Selvig's 'better get my pants' call to action is frequently evoked in my household, where nobody wears pants either.
And with that thought, a Happy Monday to you!
————
Glen Oliver
"Merrick"
- e-mail
- Twitter