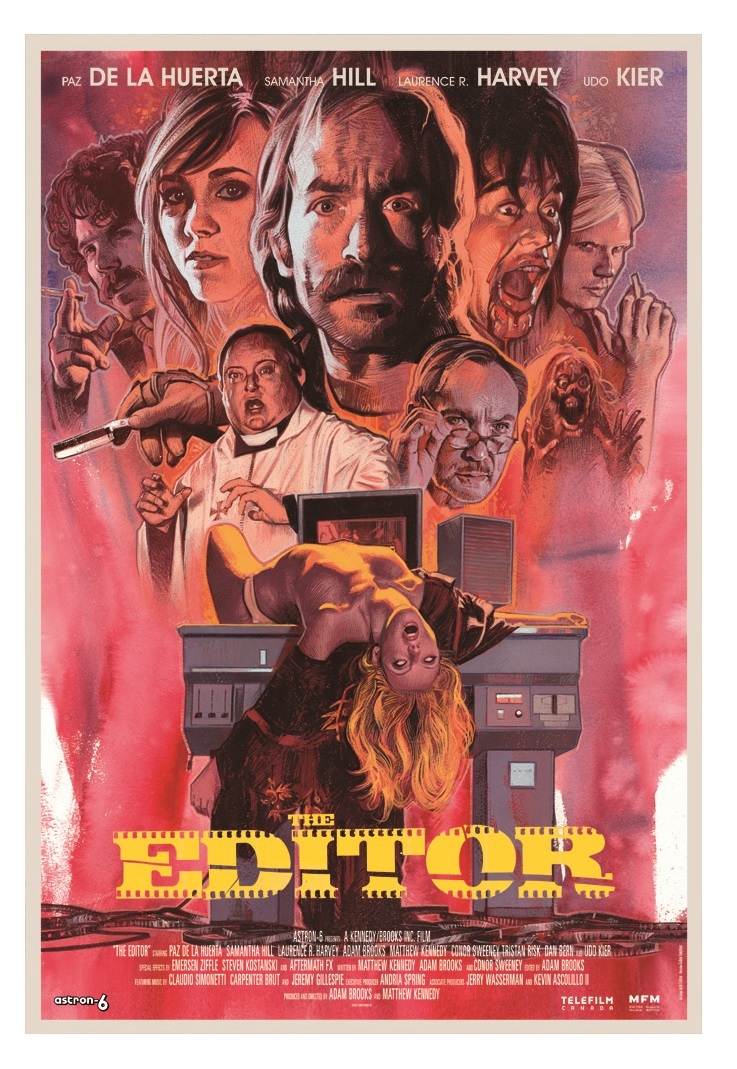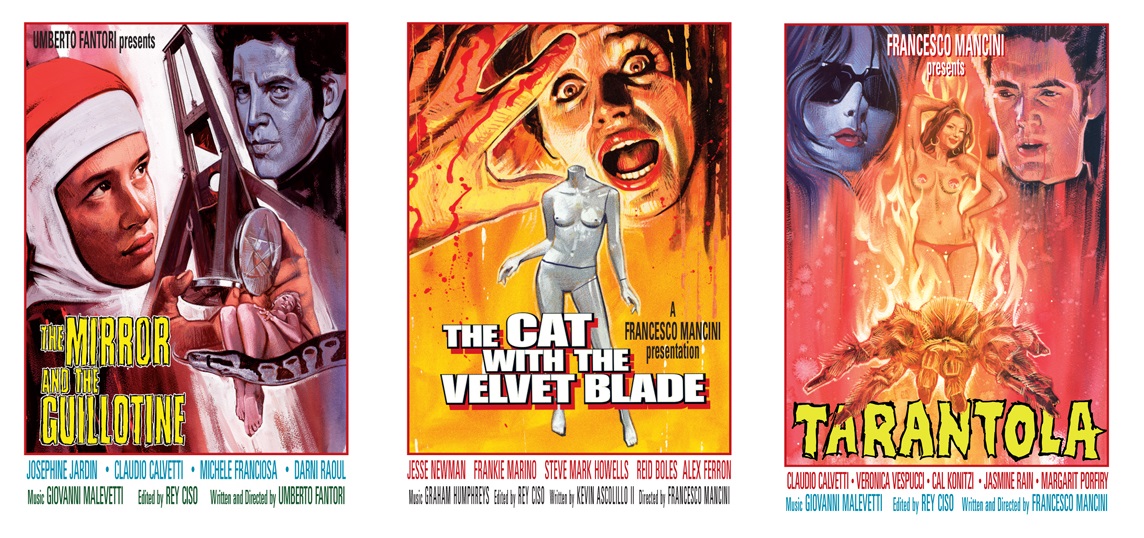 Ambush Bug here with another cool tidbit of horror information. Above is the poster for THE EDITOR, the brand new descent into madness by the lunatics at Astron-6 who birthed the outrageous FATHER'S DAY (reviewed here) and MANBORG (reviewed here)! On the right over there are a few of the posters for some of the fake films in THE EDITOR by Graham Humphreys (who also did the poster art above—warning these posters have paintings of nipples on them so they might not be safe for work viewing).

The plot for THE EDITOR reads as follows; Rey Ciso was once the greatest editor the world had ever seen. Since a horrific accident left him with four wooden fingers on his right hand, he's had to resort to cutting pulp films and trash pictures. When the lead actors from the film he's been editing turn up murdered at the studio, Rey is fingered as the number one suspect. The bodies continue to pile up in this absurdist Giallo-thriller as Rey struggles to prove his innocence and learn the sinister truth lurking behind the scenes.

Along for the ride this time are the usual Astron-6 crew of Adam Brooks, Matt Kennedy and Conor Sweeney, but also joining them are BOARDWALK EMPIRE's Paz De La Huerta, THE HUMAN CENTIPEDE 2's Laurence R. Harvey, AMERICAN MARY's Tristan Risk, and the one and only Udo Kier! Plus the film also sports a score from legendary Giallo composer Claudio Simonetti!

Personally, I can't wait to see what these guys have cooked up this time. And soon, the world will know as the film premieres at the Toronto International Film Festival (TIFF). Find out all the details here and from the looks of the trailer below, Astron-6 have upped their game quite a bit for their third feature!