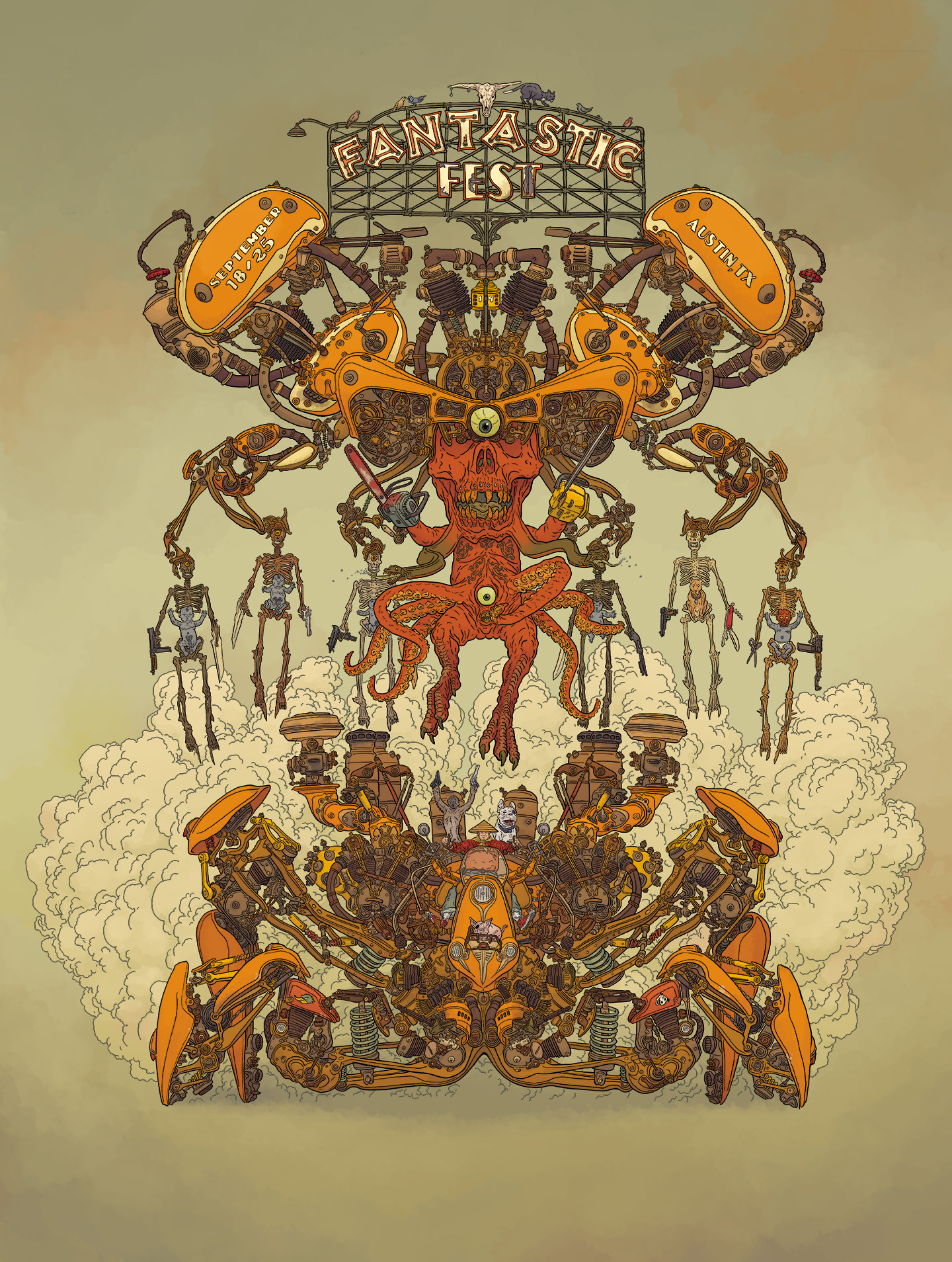 Nordling here.
I just saw the picture of the newly built South Lamar Alamo Drafthouse, and it looks like a slice of movie heaven on earth. Take a look for yourself. It opens this weekend, officially (although there will be test runs up through Saturday). I can't wait to walk through those doors next month. It's going to be like going home.
I love Fantastic Fest. To me, it's the greatest film festival in the world. That's because the movies I see there have no preamble to be - I can experience new films the way they should be experienced - with little to no marketing, and a blank slate. Then, of course, there's the secret screenings, the premieres, the events, the KARAOKE, and the general camaraderie that takes place. Every year is better than the last, and this year, the tenth anniversary of Fantastic Fest, could be absolutely legendary.
But it's the movies that grab me. I've seen some of my favorite films of all time at Fantastic Fest, and premieres like GRAVITY, HOLY MOTORS, or CLOUD ATLAS have found their way deep into my heart. And then, there's those unsung films that sneak up on me and kick my ass - films like last year's AFFLICTED, or JUAN OF THE DEAD, or MOOD INDIGO. This year I plan to cover it head-to-toe, and I'll be reporting back as much as I can.
I managed to compile these trailers from the first wave of programming announcements. These aren't all of them; some don't seem to have any official trailer, and the WYRMWOOD clip is actually the short film that helped kick off the making of the feature-length production. Also, the trailer for TOMBVILLE has an unfortunate ad at the end of it, but since it's the only English subtitled trailer I could find, feel free to hit stop after the first minute ten seconds. I'm most excited to see THE BABADOOK - heard wonderful things coming from the various fests it's played this year. I'm very curious about Kevin Smith's TUSK - will it be a return to form? Will it play like Smith's take on such films as SSSSSSS! or THE HUMAN CENTIPEDE? We'll see opening night, along with the premiere of ABCS OF DEATH 2. I'm a big fan of the V/H/S films, so V/H/S VIRAL is a must-see for me. So far, this crop of movies looks great, scary and appropriately fantastic. Fantastic Fest starts September 18th, with badges still available. Here are the trailers I found:
THE BABADOOK
CLOSER TO GOD
TUSK
KUNG FU ELLIOT
THE MAN IN THE ORANGE JACKET
NORWAY
TOMBVILLE
V/H/S VIRAL
WYRMWOOD
HORSEHEAD
Nordling, out.