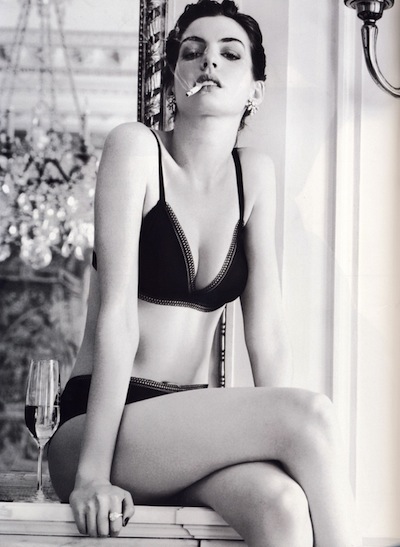 Jeremy here...
Lee Daniels has never been afraid of casting against conventional wisdom. If you'd drawn up a list of actors qualified to play Richard M. Nixon, it's unlikely you'd have John Cusack in your top fifty. But Daniels gave ol' Lloyd Dobbler a shot in THE BUTLER, and... well, it didn't work, but you've got to give him credit for going against the grain!
According to Deadline, Daniels is at it again. The unconventional writer-director is currently testing actors to star in his as-yet-untitled biopic of Richard Pryor, and Anne Hathaway is in the running! Granted, she's actually in the running to play Pryor's wife (as is Kate Hudson), but if I told you she was up for the lead, you might buy it! Or maybe you wouldn't! I'm not you, so I can't say!
Even if Hathaway were chasing the Richard Pryor role, she'd apparently be lagging behind Mike Epps, who has emerged as the frontrunner to play the legendary stand-up comedian. There's evidently an audition tape making the rounds in which Epps flat-out nails the character, which would make the late Pryor happy given that he always said Epps was his number one choice to play him in a biopic. Michael B. Jordan, Nick Cannon and Marlon Wayans are also in the running. I've actually seen Wayans's audition reel from years ago, and I can't imagine anyone getting Pryor better than that. So if Epps ends up being Daniels choice, I expect to be blown away.
Of course, he could always give Hathaway a shot. She's quite talented.