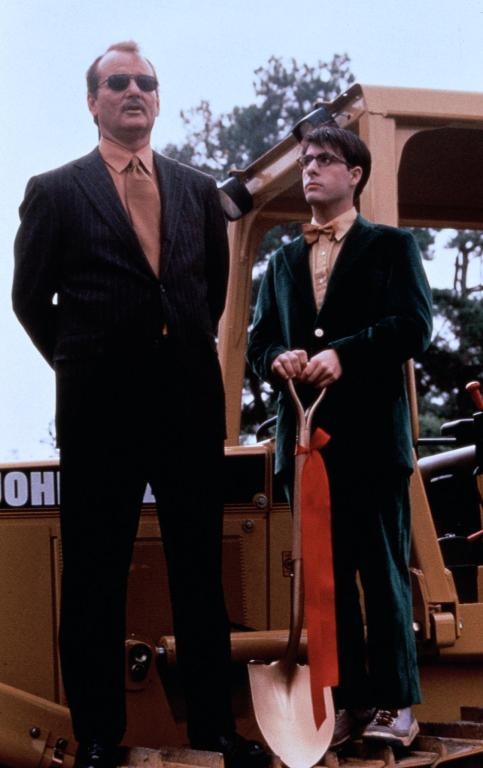 We knew that Jon Favreau's JUNGLE BOOK already had a stellar voice cast, including Scarlett Johansson as Kaa, Idris Elba as Shere Khan, Giancarlo Esposito as Akela, Lupita Nyong'o as Raksha, and Christopher freakin' Walken as King Louie, but we still didn't have a Baloo. My money was on either IRON MAN golden boy Robert Downey Jr. or Favs himself.
But I was wrong. It's BILL MURRAY.
Bill Murray is no stranger to voice acting, from FANTASTIC MR. FOX to the GARFIELDs all the way back to TARZOON: SHAME OF THE JUNGLE, and he's done the "goofy mentor" thing a few times, and quite well, starting with RUSHMORE. Murray's one of those people with near-universal street cred, and you can bet his name is going to get as many asses in seats as any other single member of this voice cast.
And I bet he'll actually be a really charming Baloo. Especially if he sings.
Look for THE JUNGLE BOOK on October 9th, 2015.
-Vincent Kim-Zahedi
"Papa Vinyard"
vincentzahedi@gmail.com
Twitter