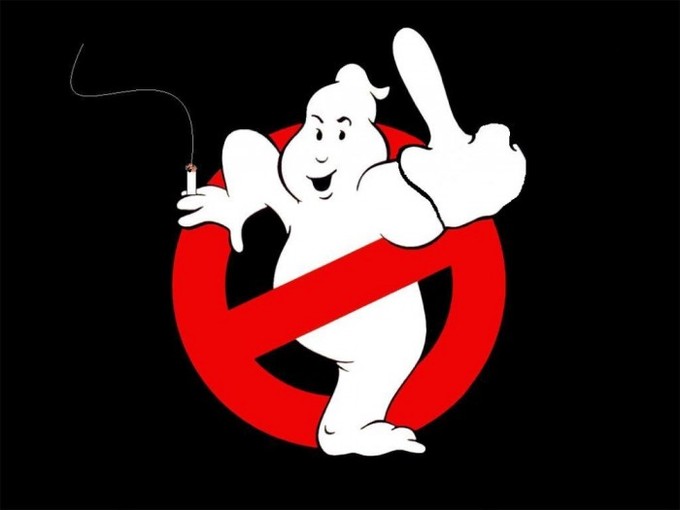 So maybe this is how GHOSTBUSTERS 3 is gonna go down.
According to The Wrap, Sony has ditched their Etan Coen draft, as well as the threequel approach, and is going with an all-girl GHOSTBUSTERS reboot which may or may not feature Dan Aykroyd and Ernie Hudson. Paul Feig's pitch was apparently impressive enough to inspire Sony to completely change their plans for the film, and Feig's expected to write, produce, and direct this fresh take on the franchise.
Hmm.
Obviously, Melissa McCarthy is all but a lock for some sort of appearance in this film, given her working relationship with Feig. Jeff Sneider mentions the idea that McCarthy, if she signs as one of the New Jack GHOSTBUSTERS, could maybe sway her ST. VINCENT and B.O.O. co-star (and fellow Chicagoan) Bill Murray to hop onboard. It's still incredibly unlikely he'll change his mind on this movie, but I think it's within the realm of possibility considering the new, original take.
But then they'd have to make it a sequel, and not a reboot.
Another name being tossed around is Emma Stone, who's a Sony "favorite". She, to me, seems more like the kind of new team the studio has in mind than McCarthy (Sneider hypothesizes the new GBs may be the daughters of the original four, though it should be mentioned Aykroyd recently played McCarthy's father in TAMMY). I think Stone, McCarthy, and one or two other contemporary funny chicks (Aubrey Plaza? Kristen Wiig? Chelsea Peretti??) could make an interesting gender-mirrored version of the original lineup.
I think Feig's a funny, smart, sincere talent who doesn't get enough credit for sticking by his commitment to get well-made female-driven comedies in cinemas. Sony obviously has interest in getting a GHOSTBUSTERS movie made, and if Feig's ideas were enough to make them totally shift gears, then this very well might be the cracking of the nut of how to make a good GHOSTBUSTERS follow-up.
But I certainly wonder what everyone has to say about this.
-Vincent Kim-Zahedi
"Papa Vinyard"
vincentzahedi@gmail.com
Twitter