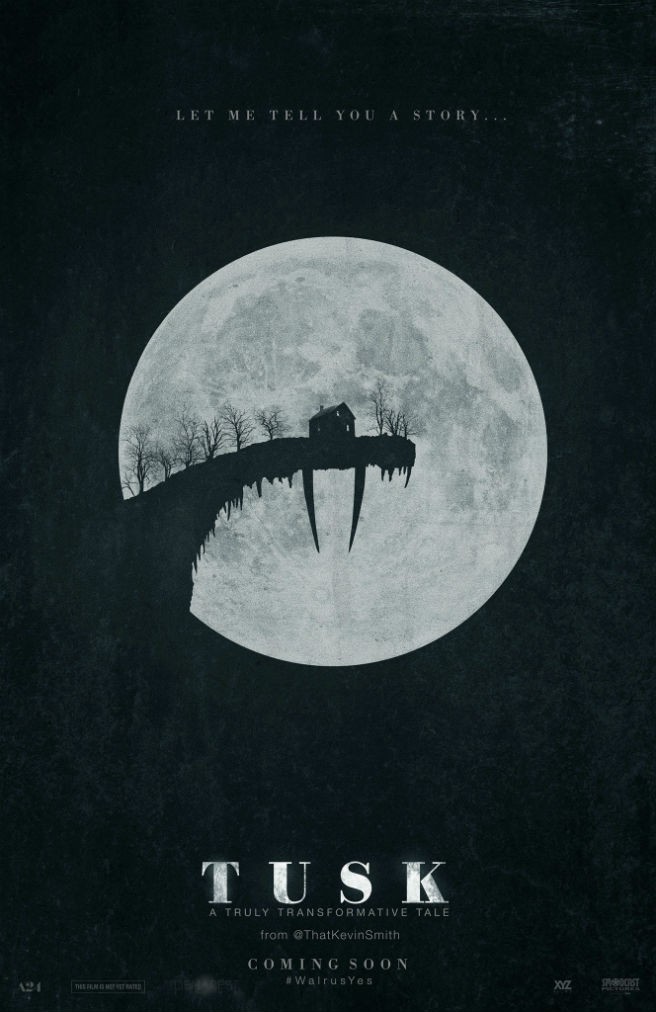 This is some bizarre shit. Michael Parks looks genuinely terrifying. Seems like Kev's going for a straight-forward, Miike-esque horror vibe here.
STILL no clue if Johnny Depp is the fifth lead of this movie or not.
All that separates man from animal are the stories he tells. Watch the TUSK trailer NOW! #WalrusYes https://t.co/VEpA2v8XFr

— Tusk (@tuskthemovie) July 26, 2014
Great 'stache on Long, no?
This isn't to be confused with the other TUSK...
TUSK will sew you up in blubber and throw you in a tank on September 19th.
-Vincent Kim-Zahedi
"Papa Vinyard"
vincentzahedi@gmail.com
Twitter