Followers of my Twitter stream may have read that, yesterday, I witnessed a desperate frenzy for this AVENGERS: AGE OF ULTRON poster - which were being handed out for free at Marvel's Comic-Con booth.
A punk-ass kid - the perfect stereo-type of the nerd which we always see in movies and on TV but are loathe to admit actually exists - basically elbowed me aside and pulled my poster from my hand as I stumbled. And off he went.
I don't know whether this is more a commentary on Geekdom, or on fandom's passion for Joss Whedon's upcoming sequel, or merely proof positive that I am a pathetic soul for getting trumped by that wiggly little dork...or all of the above. Whichever the case - fans are celarly loving these very fun posters, which is a good thing because more are on the way.
Below, look for the newest images from Marvel's ongoing and ultimately complementary poster releases, this time featuring Hawkeye…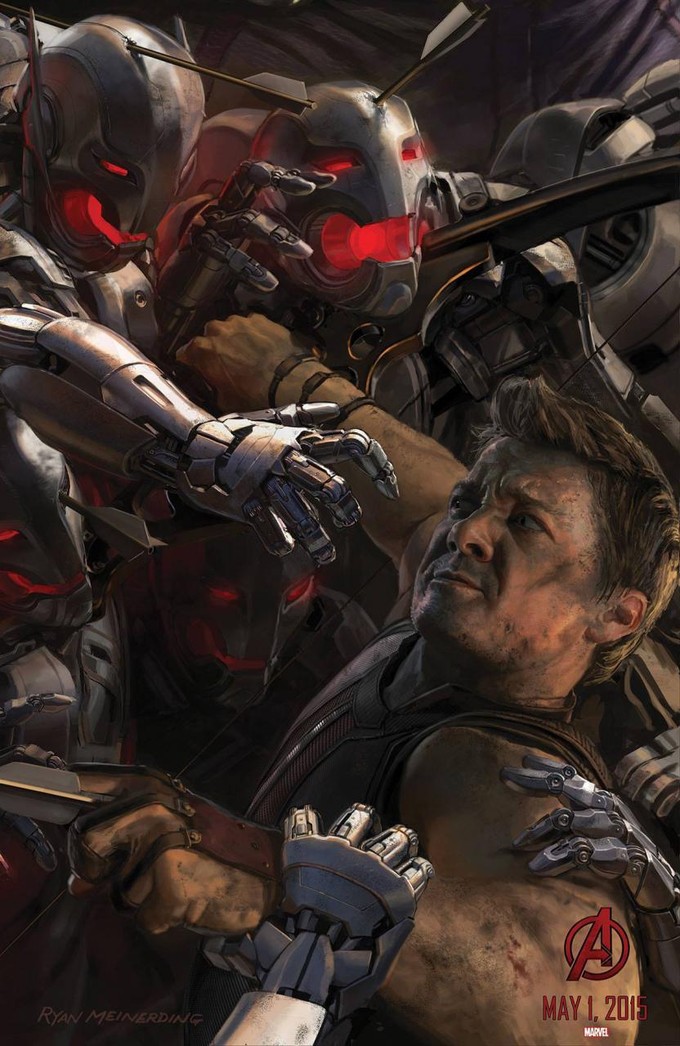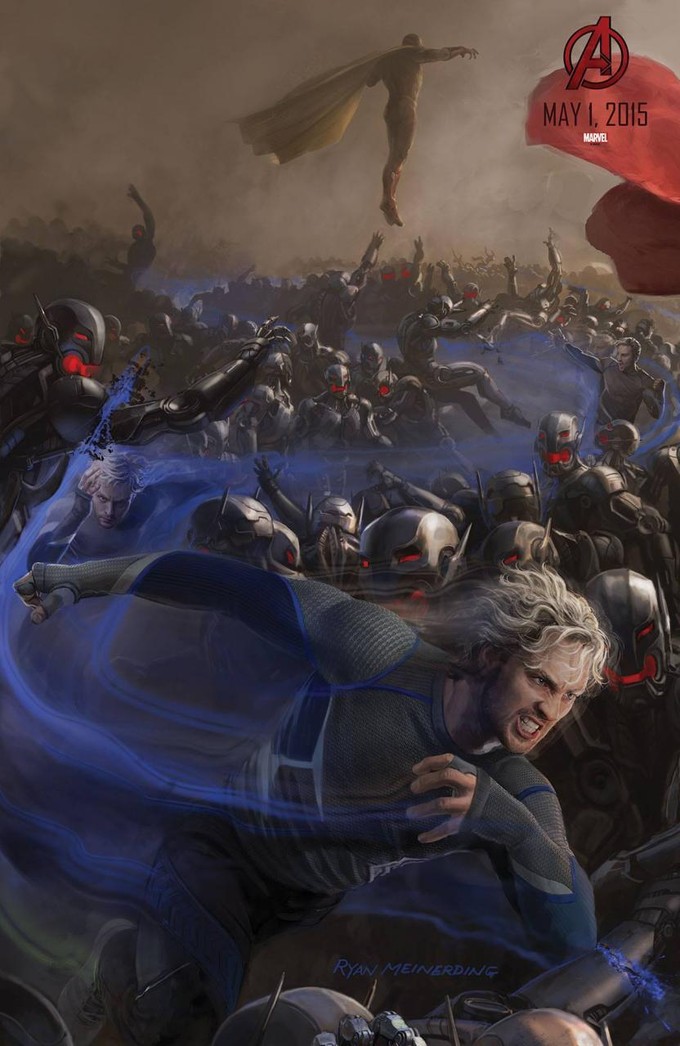 …and AOU's version of Quicksilver. If you look carefully at that Quicksilver poster, you'll note Vision hanging in the background. These posters will be issued today at Marvel's Comic-Con booth (duck and cover!), and AGE OF ULTRON will release May 1, 2015.
————-
Glen Oliver
"Merrick"
- e-mail
- Twitter