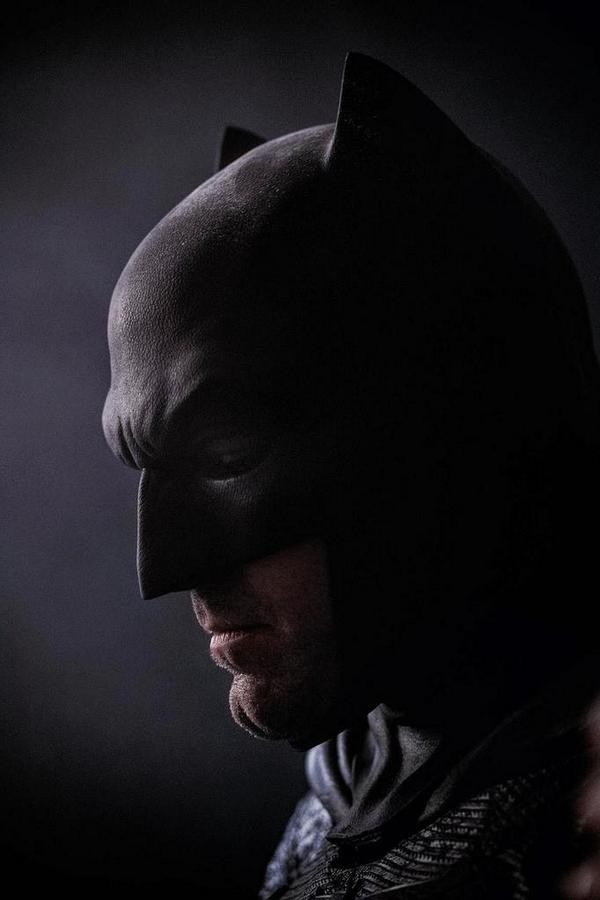 Variety's Marc Graser got a hi-res snap of this second image of Ben Affleck posing as Bruce Wayne, this time a profile close-up that gets us right all up in that famous chin of his. This was part of the Batman 75th Anniversary booth, hidden amongst all the trinkets and costumes of Batmans of old.
I mean, both looks at Batfleck so far have him bathed in shadow, looking vaguely towards the ground, and feature Affleck making his broodiest face/pose. I'd like to reserve judgement until we get a clean, bright look at what the character looks like in action instead of these publicity shots meant to drum up fanboy excitement, but I'm sure everybody else has got something to say re: this look. Sound off below.
BATMAN V SUPERMAN will uppercut you with its kryptonite ring on May 6, 2016.
-Vincent Kim-Zahedi
"Papa Vinyard"
vincentzahedi@gmail.com
Twitter