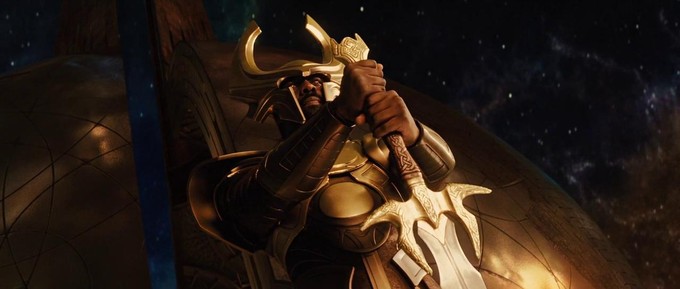 After playing a Norse god and a Jaeger pilot, Idris Elba's now going to kick ass as one of King Arthur's legendary companions.
Guy Ritchie's newly retitled KNIGHTS OF THE ROUNDTABLE: KING ARTHUR has landed Elba as its first publicly announced cast member. Elba will be playing Bedivere, Arthur's legendary companion who, in this incarnation, was Arthur's mentor who once rode with his father, Uther Pendragon.
Quick reminder: in MONTY PYTHON AND THE HOLY GRAIL, Bedivere was played by Terry Jones as an uber-confident "scientist" who knew that a woman was a witch by seeing if she weighed the same as a duck. So…different interpretations and all that.
Elba starred alongside Gerard Butler in Ritchie's ROCKNROLLA years before he was a big name on this side of the pond, so there's already a working relationship between the two. Elba played the mentor role quite excellently for GDT in PACIFIC RIM, and he'll probably lend that same authoritative air to his scenes in this one.
Now Ritchie needs to find actors for Arthur, Guinevere, Lancelot, Merlin, and the rest of the funky bunch.
No extra points for predicting I'd embed that video.
KNIGHTS OF THE ROUNDTABLE: KING ARTHUR meet the Lady of the Lake on July 26th, 2016.
-Vincent Kim-Zahedi
"Papa Vinyard"
vincentzahedi@gmail.com
Twitter