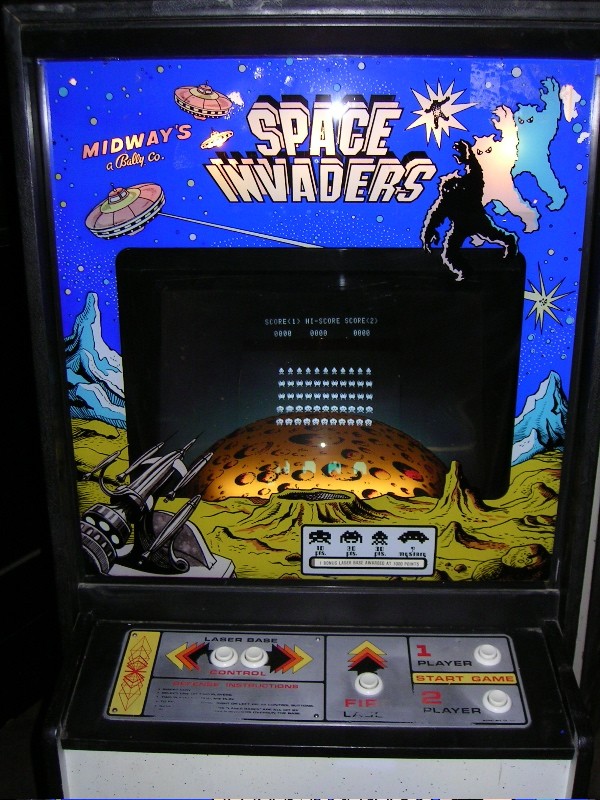 The idea of a movie based on SPACE INVADERS isn't exactly brand-new. But if I'm not mistaken, this is the closest the project has actually come to going into full-fledged, full-steam-ahead development.
Akiva Goldsman is set to produce a film based on the 1978 video game alongside Tory Tunnell (HOLY ROLLERS) and Joby Harold (AWAKE).
Obviously, Goldsman is known primarily for his screenwriting efforts on projects as varied as A TIME TO KILL, BATMAN & ROBIN, A BEAUTIFUL MIND, and his recent directorial debut WINTER'S TALE, but he's also amassed both winners and losers as a producer. His name is on box-office winners like MR. & MRS. SMITH, LONE SURVIVOR, and the middle 3 PARANORMAL ACTIVITIES, as well as underrated underperformers like MINDHUNTERS, THE LOSERS, and CONSTANTINE.
Obviously, the roster of producers means next-to-nothing in terms of what kind of movie this will end up being ("From the producers of" means nothing, we can all agree). But by placing the film in the hands of a prolific dude like Goldsman, Warner Bros. is showing enthusiasm for the property and a direct intention to make it into a medium-to-big-budget sci-fi flick.
The premise of SPACE INVADERS is so loose they can literally come up with any story that pits a lone spaceship against an armada of alien invaders, and just slap the title on it and call it a day. Hell, THE LAST STARFIGHTER is probably as close to a real SPACE INVADERS movie as anyone's ever going to make. But I have to say, "franchise fatigue" aside, I am open to a kick-ass, rip-roaring "humans vs. aliens" flick with massive space battles and a lone, crack hero.
Just…don't let Goldsman direct. Please.
Play SPACE INVADERS (or a close approximation) here, here, here or here.
-Vincent Kim-Zahedi
"Papa Vinyard"
vincentzahedi@gmail.com
Twitter