A few days ago we beheld a bevy of character posters from the GUARDIANS OF THE GALAXY movie which opens August 1. Now it's time for some badguys.
Via IGN comes a look at the film's villains: Ronan the Accuser (played by HALT AND CATCH FIRE's Lee Pace), Korath (Djimon Hounsou - soon to be seen in the seventh FAST AND THE FURIOUS film), and Nebula (DOCTOR WHO's Karen Gillan).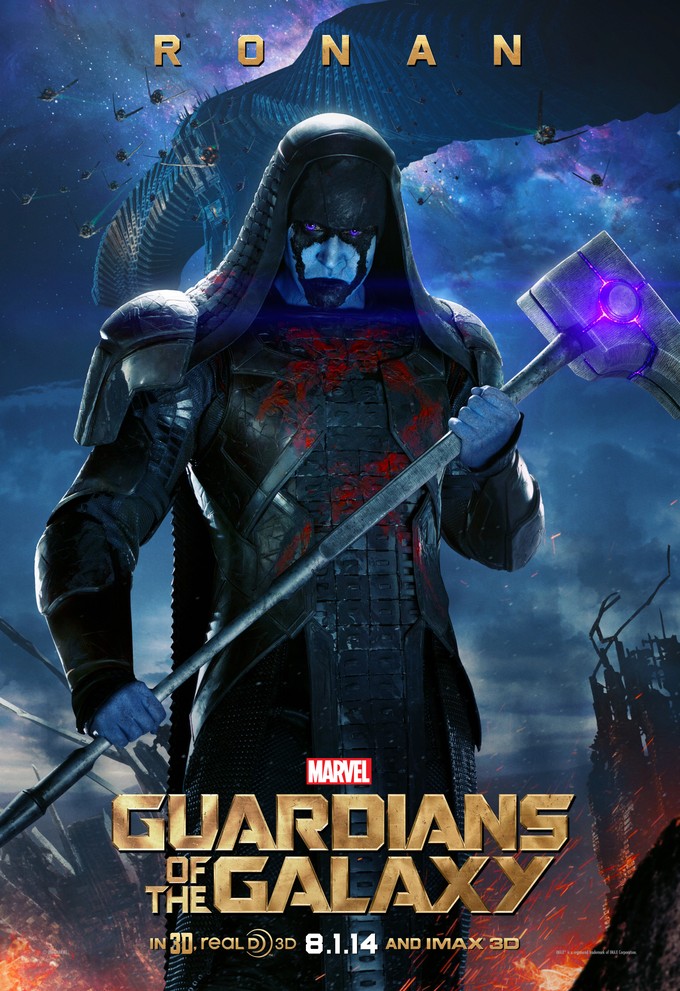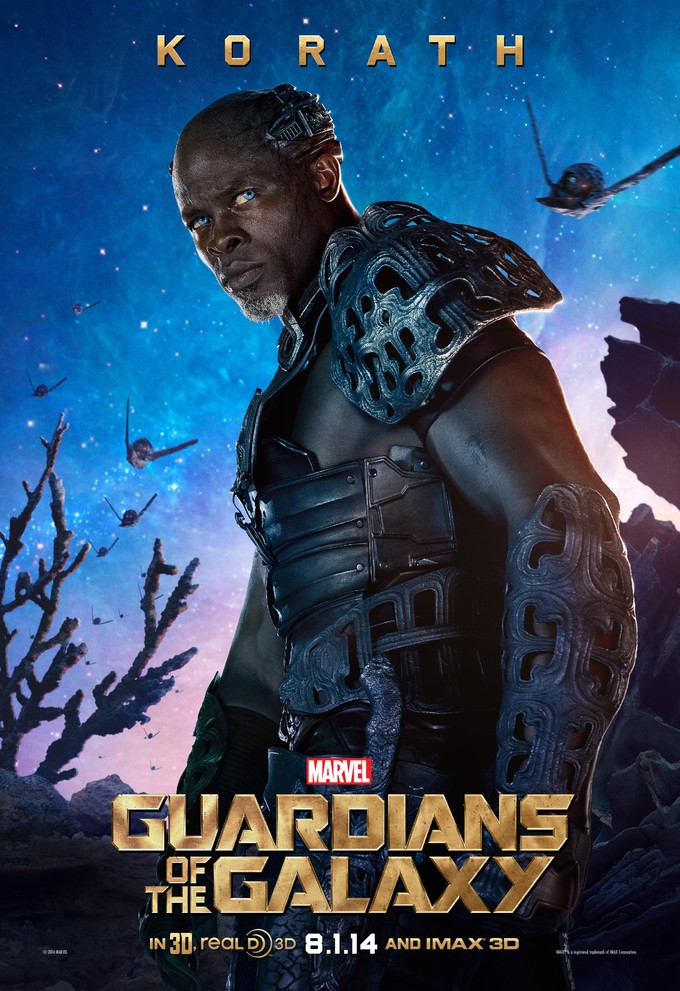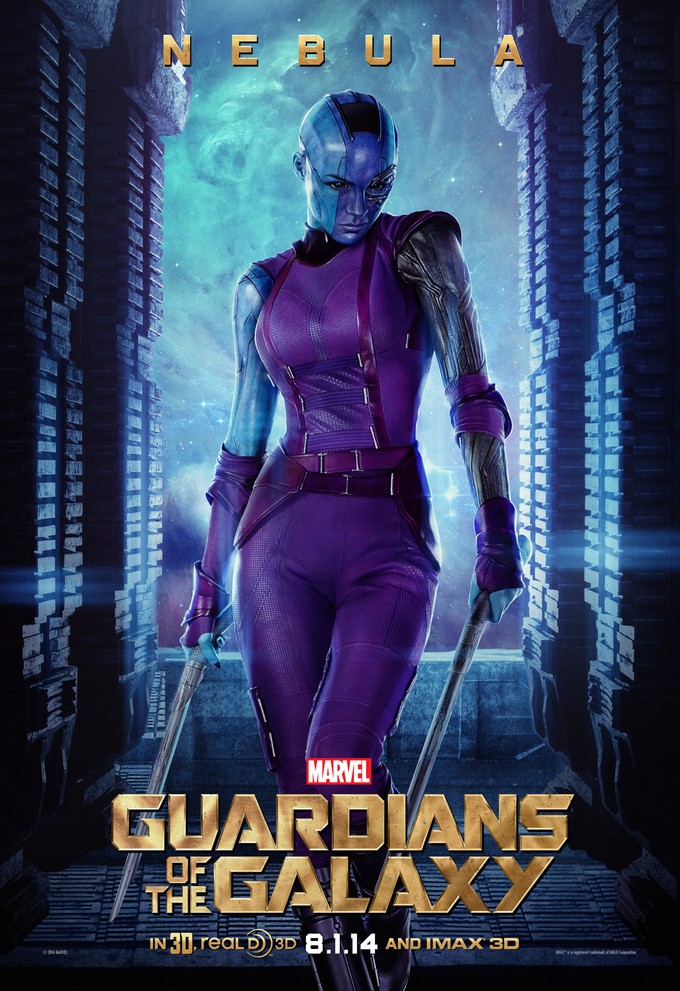 You can find embiggenable versions of the same HERE.
—————
Glen Oliver
"Merrick"
- e-mail
- Twitter