Disney unveiled character images for their first animated foray into the Marvel-verse, BIG HERO 6. Get a glimpse at Hiro (voiced by Ryan Potter), Baymax (Scott Adsit), Go Go Tomago (Jamie Chung), Wasabi (Damon Wayans Jr.), Fred (T.J. Miller), and Honey Lemon (Genesis Rodriguez).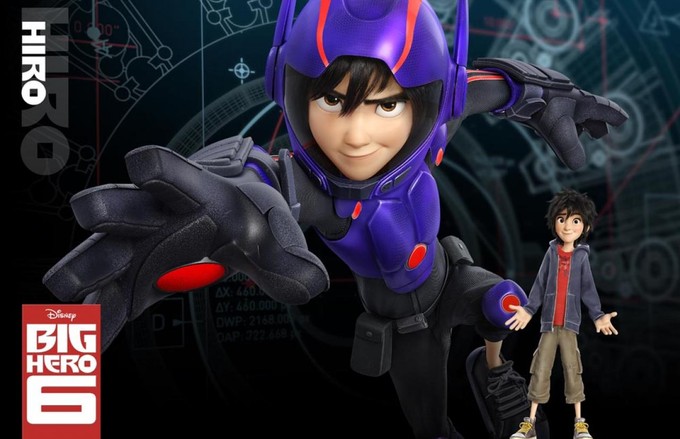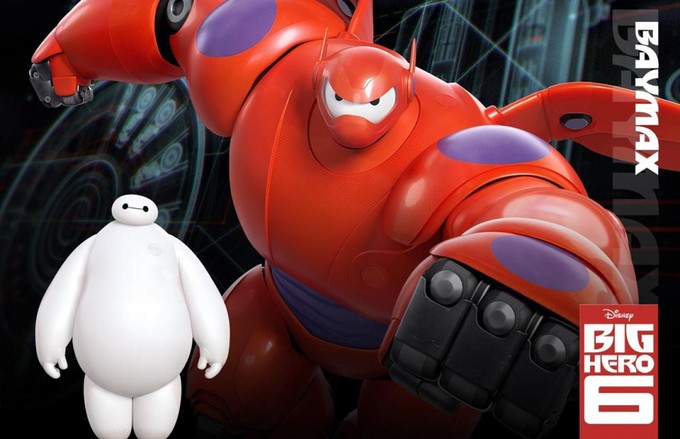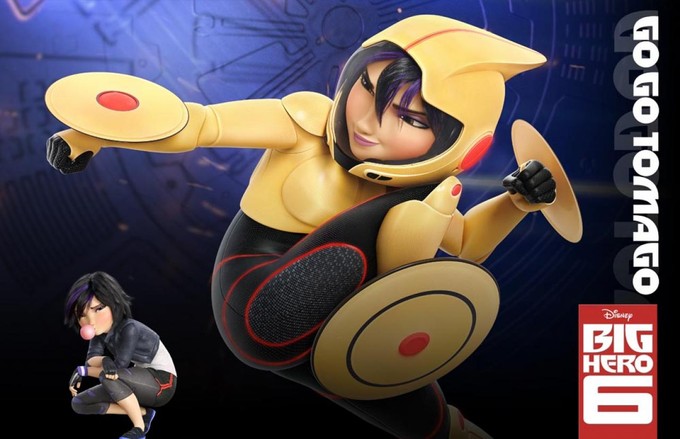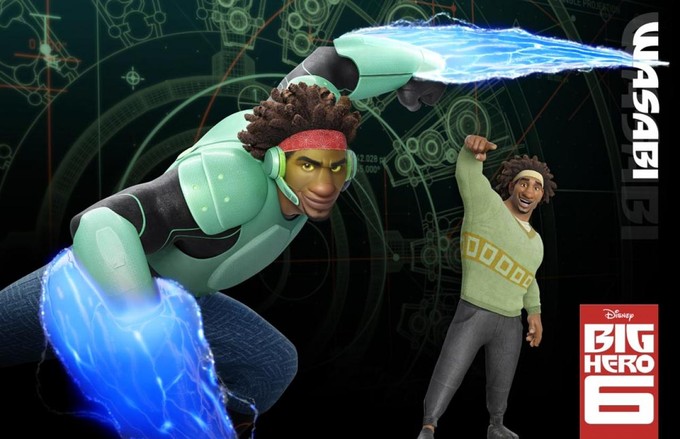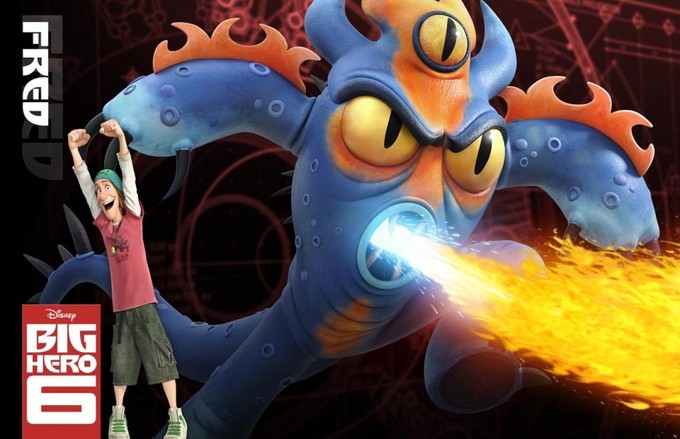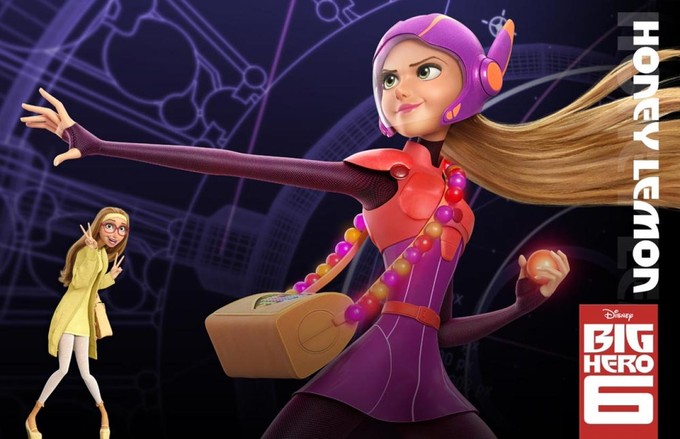 Here are character descriptions for five of the BIG HERO 6, sans Honey Lemon for some reason:
Hiro Hamada (Voiced by Ryan Potter): Robotics prodigy Hiro Hamada has the mind of a genius-and the heart of a 14-year-old: his state-of-the-art battle-bots dominate the underground bot fights held in the dark corners of San Fransokyo. Fortunately, big brother Tadashi redirects Hiro's brilliance, inspiring him to put his brain to the test in a quest to gain admission to the San Fransokyo Institute of Technology. When a tragic event changes everything, Hiro turns to a robot named Baymax, and they form an unbreakable bond-and two-sixths of a band of high-tech heroes on a very important mission.

Baymax (Voiced by Scott Adsit): Baymax cares. That's what he was designed to do. The plus-sized inflatable robot's job title is technically Healthcare Companion: With a simple scan, Baymax can detect vital stats, and, given a patient's level of pain, can treat nearly any ailment. Conceived and built by Tadashi Hamada, Baymax just might revolutionize the healthcare industry. But to the inventor's kid brother Hiro, the nurturing, guileless bot turns out to be more than what he was built for-he's a hero, and quite possibly Hiro's closest friend. And after some deft reprogramming that includes a rocket fist, super strength and rocket thrusters that allow him to fly, Baymax becomes one of the Big Hero 6.

Go Go Tomago (Voiced by Jamie Chung): Aptly named Go Go Tomago knows what it takes to be fast. She's tough, athletic and loyal to the bone, but not much of a conversationalist. Popping bubble gum and delivering well-placed sarcasm are totally her speed. The daredevil adrenaline junkie is at her best on wheels, and when Go Go joins forces with Big Hero 6, she rolls like never before, using maglev discs as wheels, shields and throwing weapons.

Wasabi (Voiced by Damon Wayans Jr.): Wasabi is committed to precision. He's super smart and just a touch neurotic, but the big and burly beatnik can't help but join the cause when Hiro needs him most. As part of "Big Hero 6," Wasabi amplifies his martial arts skills with jaw-dropping plasma blade weaponry. Sharp doesn't even begin to describe this guy.

Fred (Voiced by T.J. Miller): Fanboy Fred comes off like a laid-back dude with no direction. But this sign-twirling, monster-loving, comic-book aficionado is sure to go places-when he's good and ready. For example, Fred doesn't hesitate to join "Big Hero 6," and he has a lot of ideas for his super-hero skillset, too. His ferocious, fire-breathing alter ego comes complete with claws, integrated communications and a super bounce. But his sign-spinning may still come in handy.
If this thing's on the level of HOW TO TRAIN YOUR DRAGON (also featuring T.J. Miller) in terms of quality and reception, then who knows what other licenses Marvel will let Disney's animation department (or, god willing, Pixar) run wild with.
BIG HERO 6 will hopefully begin a limitless era of big-budget comic-based animation on November 7th.
-Vincent Kim-Zahedi
"Papa Vinyard"
vincentzahedi@gmail.com
Twitter