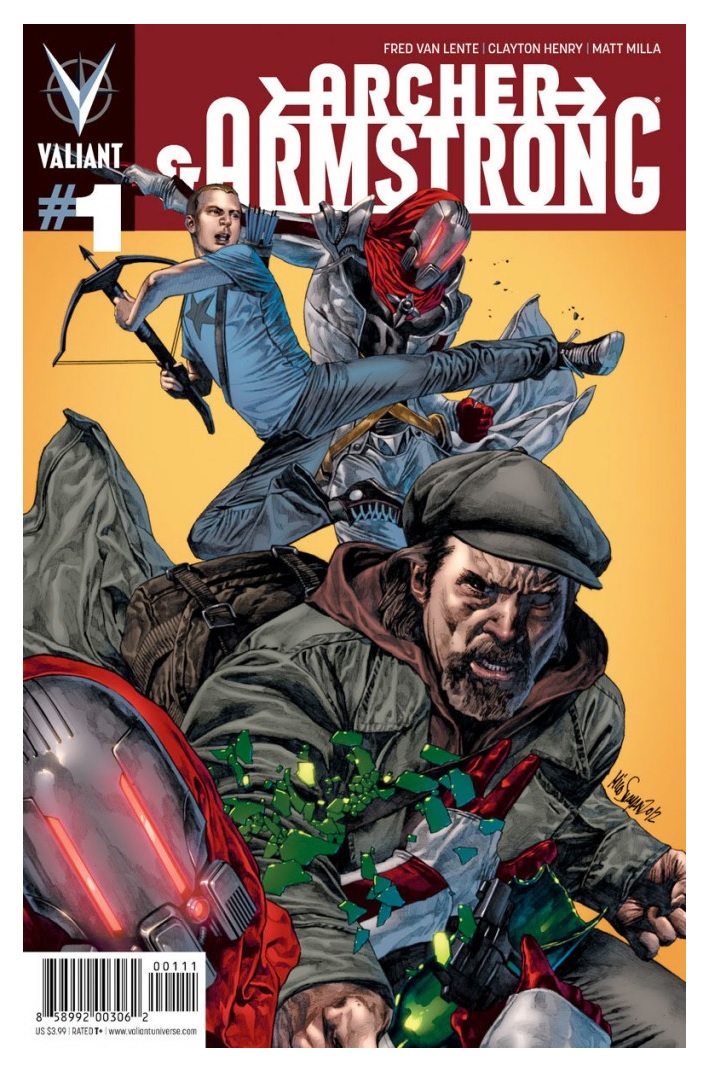 Hey folks, it's your ol' pal Ambush Bug here! I've got a fantastic exclusive scoop that you won't hear anywhere else that Valiant Entertainment's popular buddy adventure comic book series ARCHER & ARMSTRONG is on the fast track to be adapted for the big screen! I heard from a VERY reliable source that the script's been completed, Valiant loves it, and the film is heading into production ASAFP. Since they returned to publishing comics a couple of years ago, Valiant Entertainment's been churning out one awesome comic after another, putting strong storytelling at the top of their priority list with everything they produce (AICN COMICS even named them publisher of the year in their own @$$ie Awards).

The ARCHER & ARMSTRONG Motion Picture is set to adhere pretty close to the recent Fred Van Lente/Clayton Henry run which follows the offbeat adventures of Archer—a sheltered young man raised by a religious sect and possessing the ability to mimic any fighting style he sees and his partner Armstrong—an immortal drunkard with a penchant for chaos, mayhem, and inebriated fisticuffs. My source also says that the film will feature the One Percent (the bull and bear mask-wearing Wall Street secret society) as the main villains of the film and other Valiant characters will most likely appear in the film as well; specifically the Eternal Warrior (also known as Armstrong's brother, and the star of his separate comic book series), which could potentially make this a lead-in to Valiant's own interconnected movie universe.

With this announcement and the recent announcements of a SHADOWMAN movie scripted by J. Michael Straczynski and a Matthew Vaughn directed BLOODSHOT film in the works, it looks like Valiant is the next interconnected comic book universe set to take over the silver screen and if the quality is as good as the comics, these films are sure to give Marvel a run for their money and maybe even beat DC to the punch with their attempts at big screen success.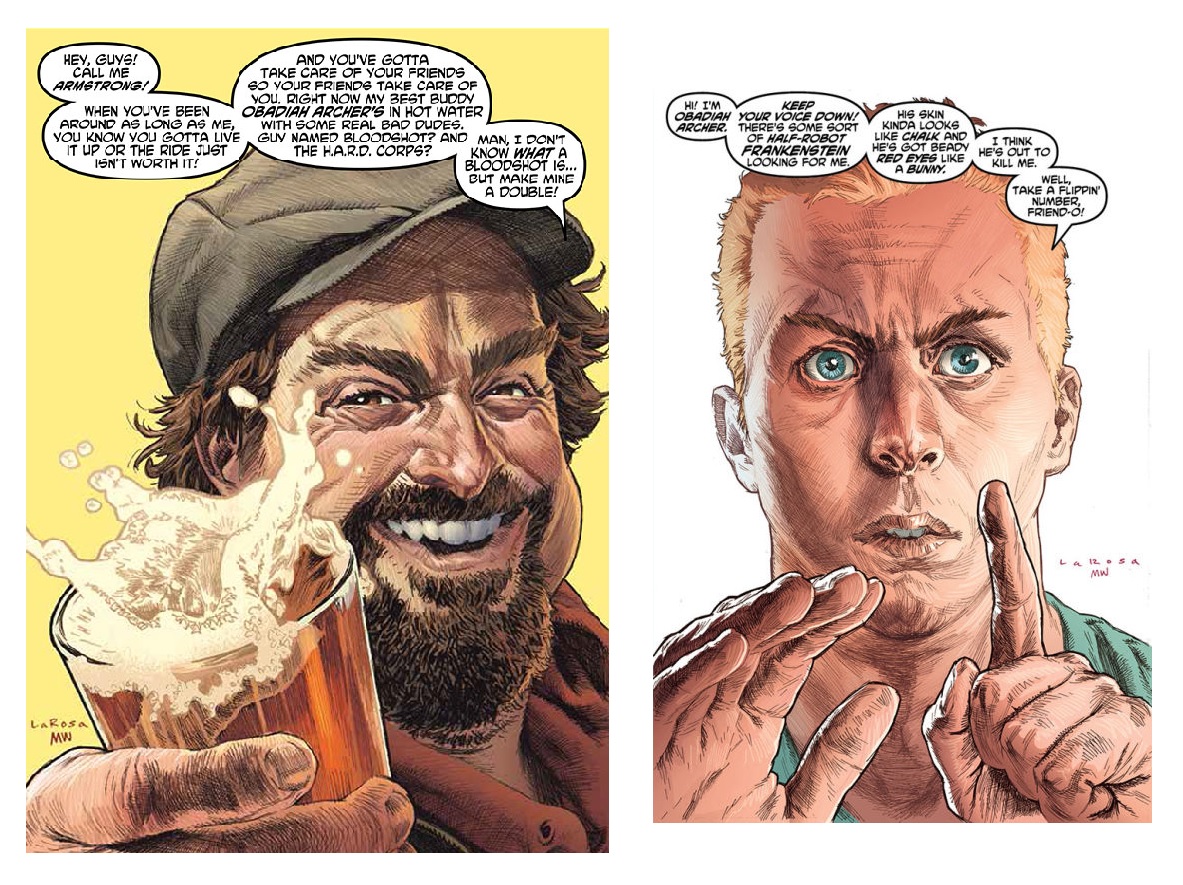 So what do you think, folks? Are you familiar with ARCHER & ARMSTRONG? If you're not, you should be picking up their excellent monthly comic.

In a recent crossover with BLOODSHOT, the covers of ARCHER & ARMSTRONG represented our heroes as some familiar Hollywood faces. Part of me thinks it's near perfect casting, but there's another part of me that thinks John Goodman and Michael Cera are both a bit too old for the parts. I'll keep my eyes and ears open for more info on casting and who's writing and directing this puppy.

But until more news is available, who do you think should play this dynamic duo?