Earlier this week we got a glimpse of Henry Cavill in Clark Kent mode in BATMAN v SUPERMAN: DAWN OF JUSTICE.
Now, via the picture's Twitter stream, comes an official image of Cavill in Superman attire for the film.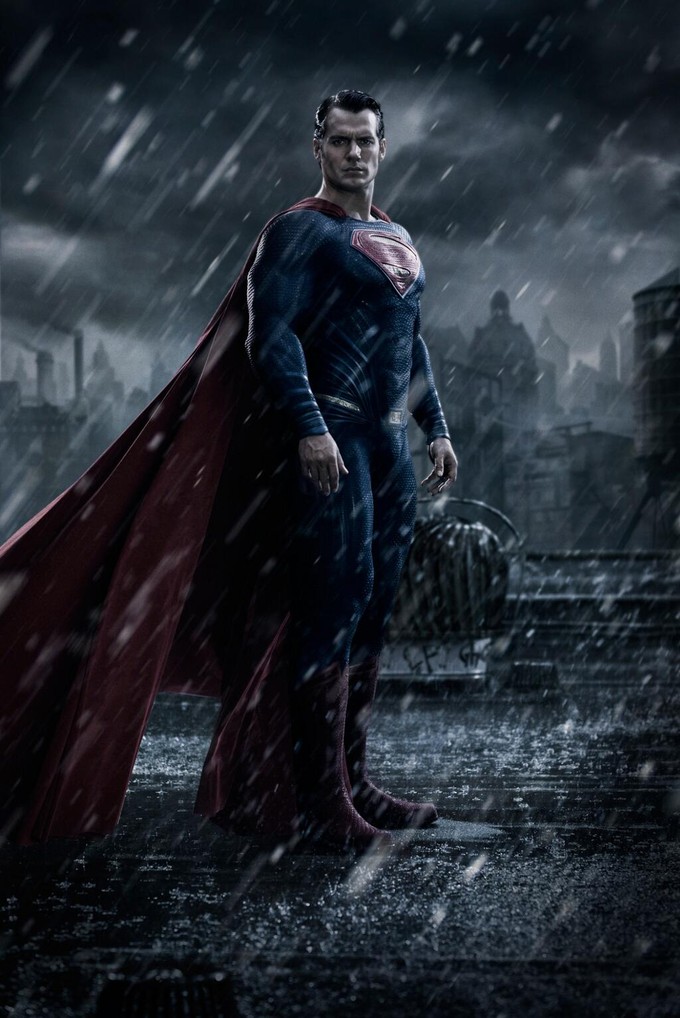 In THIS interview, costume designer Michael Wilkinson reveals that some tweaks have been made to Cavill's costume this time around. Although, looking at this new image, I can't see where those changes might be. What am I missing?
Given the number of personages of superheroic persuasion evidently appearing in this movie, I'm thinking we'll likely see a long line of character images like the one above - perhaps rather soon. Stay tuned.
BATMAN v SUPERMAN: DAWN OF JUSTICE (is it even possible to settle into that title?) arrives May 2016.
—————
Glen Oliver
"Merrick"
- e-mail
- Twitter