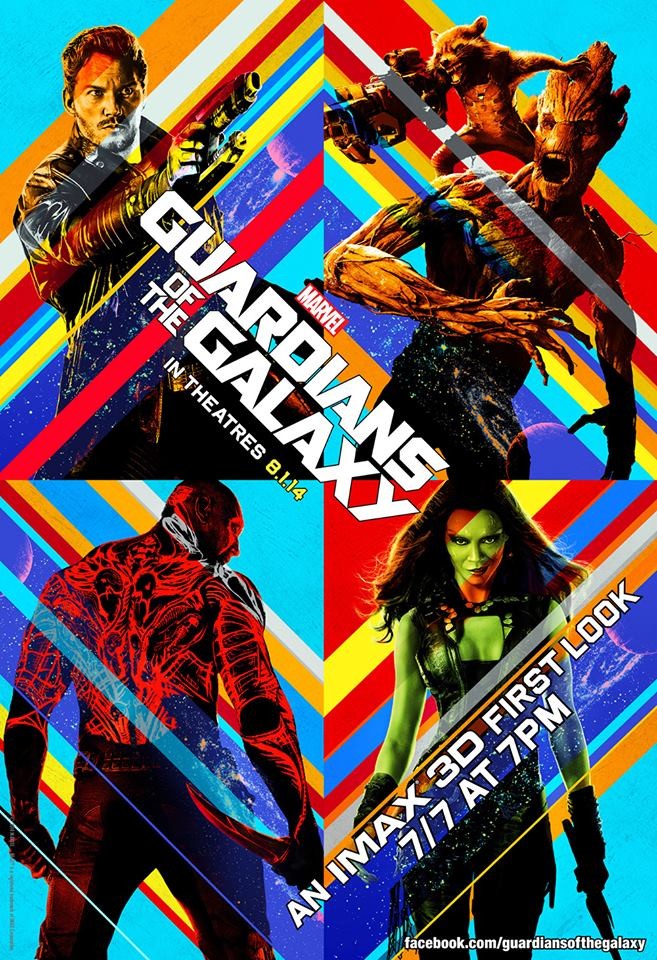 On Monday, July 7th, Marvel is going to show a 17-minute preview of GUARDIANS OF THE GALAXY in IMAX theaters nationwide. To attend, all you have to do is visit this link and register for your particular city But hurry: tickets are already gone for several markets, so if you want to check out a reel or two of GUARDIANS almost a month in advance of its release, head over there ASAP and see if a theater near you is hosting the event. At the event, you'll also receive that cool-ass poster seen above. Like you need more incentive to show up.
Just one request for those who go: please don't spoil anything for the rest of us Thanks.
GUARDIANS OF THE GALAXY will be released in full on August 1st.
-Vincent Kim-Zahedi
"Papa Vinyard"
vincentzahedi@gmail.com
Follow Me On Twitter